A UBC environmental economist says contrary to what most people think, international trade is actually good for the planet.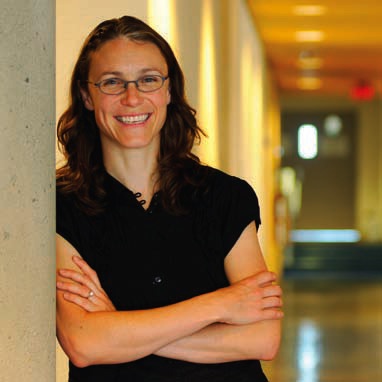 "According to our data, a one per cent increase in international trade intensity leads the typical province in Canada to reduce its toxic releases by about 1.8 per cent," says Assoc. Prof. Carol McAusland, Canada Research Chair in Trade and Environment.
With study co-author Daniel Millimet of Southern Methodist University, McAusland looked at the environmental impact of trade between Canadian provinces and U.S. states. Their findings suggest that trade allows firms to spread the fixed costs of installing green technologies across a larger number of consumers.
"In turn, those lowered costs of compliance make strict regulation more attractive to governments."
Previously at the University of Maryland, McAusland joined the Faculty of Land and Food Systems' Food and Resource Economics group in July. A Kamloops native and UBC economics alumna, McAusland says she's delighted to be back, not only to enjoy Vancouver's stunning beauty and lifestyle, but also the collective brainpower at UBC.
"There are more people doing trade and environment research here than anywhere else in the world. I'm very excited to be here."
Source: Reach Out newsletter, Faculty of Land and Food Systems, Fall 2009
Photo courtesy of Facutly of Land and Food Systems