When clinical professor Jan Christilaw first arrived in Uganda, she found a country "so vibrant and full of life it's like a heartbeat. You land there and you see mangos hanging from the trees and you think, how can this place be poor? It's just dripping with lush vegetation and the weather is perfect and there are fruits and vegetables everywhere."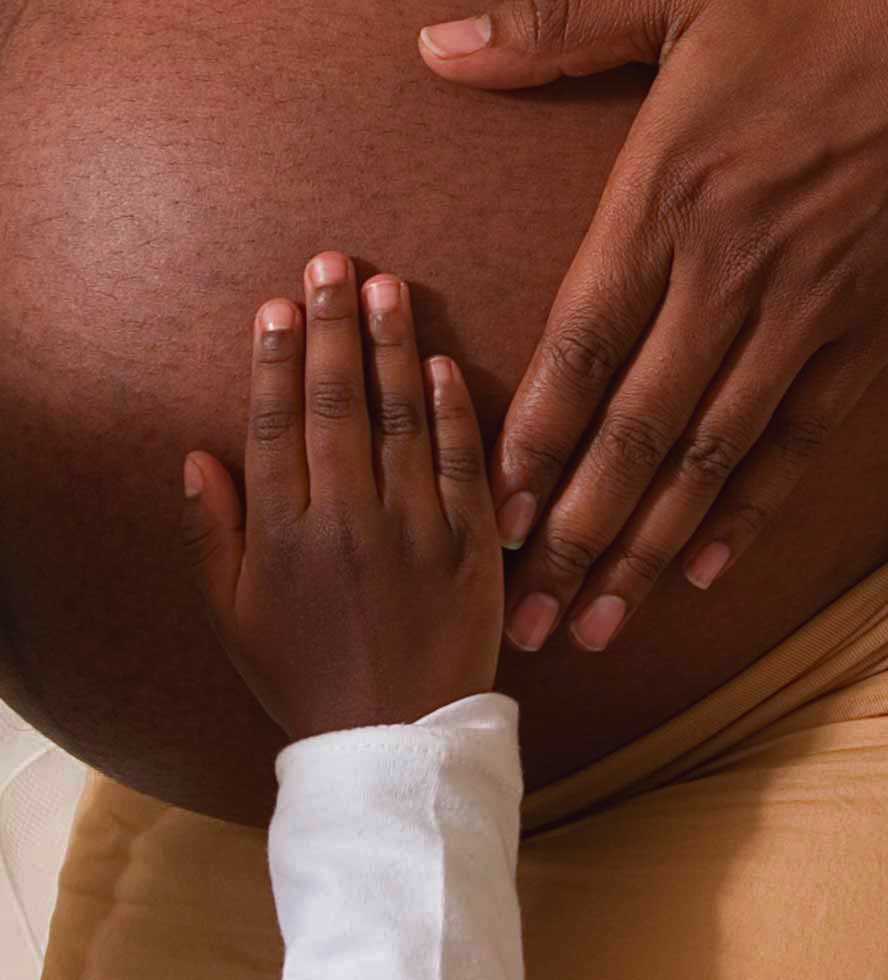 Yet, the majority of people live in poverty. AIDS is rampant. And the maternal mortality rate is "200 times as high as it is in North America," she says, "a ratio that is one of the most disparate in the world." Her first day on a Ugandan labour ward brought the numbers home. The experience, she says, was "life-changing."
"A woman was admitted, [who] had been in obstructed labour for days and was in septic shock and HIV positive. She died that afternoon. You hear these statistics, but when it happens when you're there, it's unbelievable. Suddenly, it's a real person with a real family. It changes everything in terms of how you think about it."
Six Hundred Thousand a Year
Christilaw decided to get involved with international health, particularly women's issues, five years ago when she left her full-time private practice in White Rock to join BC Women's Hospital and Health Centre. As a former president of the Society of Obstetricians and Gynaecologists of Canada, she was painfully aware that 600,000 women worldwide die in childbirth or from related causes annually.
But "you just can't go over and decide you're going to do something," says Christilaw, interviewed at her office at BCWomen's Hospital, where she is head of Specialized Women's Health and vice-president of Medicine. Her framed Nobel Peace Prize, received in 1985 for her role in helping found International Physicians for the Prevention of Nuclear War, is offset by a personalized hockey jersey hanging casually on the back of her door.
"What works much better is if you can form a partnership with an institution wherever you're going to be working. What we try to do is work with our partners on projects they've identified as priorities. Sustainable projects with long-lasting positive effects are best achieved through ongoing relationships."
The Ugandan Connection
The idea for a collaboration with an African hospital came about shortly after Christilaw joined BC Women's and was encouraged by former UN Special Envoy for HIV/AIDS in Africa Stephen Lewis. A few months later, when Dr. Nelson Sewankambo, dean of Medicine at Kampala's Makerere University, and Dr. Florence Mirembe, the head of Makerere's obstetrics department, visited Vancouver seeking both an academic and a clinical relationship, the die was cast.
The Makere University hospital delivers 27,000 babies a year—nearly 20,000 more than BC Women's Hospital—and faces a number of pressing problems, including a lack of resources to deal with this huge demand for maternal health care.
Christilaw acknowledges that after just two years it's far too early to say whether or not the relationship between faculty, residents and students at the two universities has had an impact on lowering the maternal mortality rate.
But the implementation of training projects in emergency obstetrical care and neonatal resuscitation gives her cause for optimism. "You can see a difference in morale over there.That's what keeps us all going. And when you go back and see friends, and they're happy to see you and want to hear about what's been happening in Canada, you feel you're on the right track."
Isn't Your Life Worth Saving?
Giving women a voice and educating them about the options they have for their own health, and that of their children, is crucial.
When Christilaw first visited Africa in 2005, 40 per cent of Ugandan women weren't taking AIDS tests, mostly because their husbands wouldn't let them. (A test is required before antiretrovirals,which decrease the chance of transmitting infection to the baby in utero, can be administered.)