Leads: sara kozicky, UBC wellbeing & Dr. Rachel Murphy, school of population & Public health
OVERVIEW
The Community Food Security Hub is an opportunity to create a student-driven, research focused approach and space that prioritizes the campus community needs while integrating holistic support services, programming, and facilities required to address the prevalence of food insecurity. Students and community members want to take action, but currently don't have a space to gather, co-inform, co-create, and advocate for change alongside administrative units.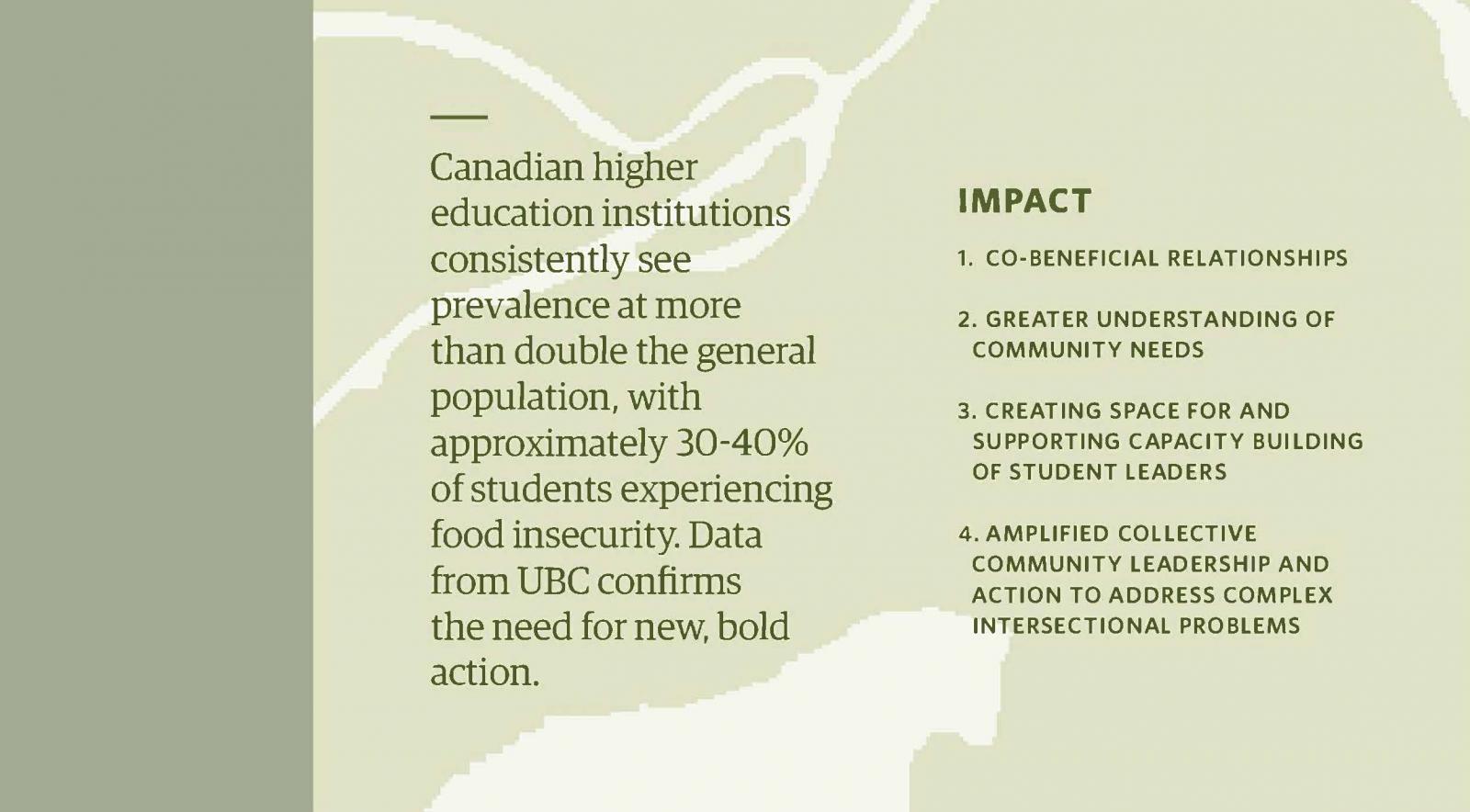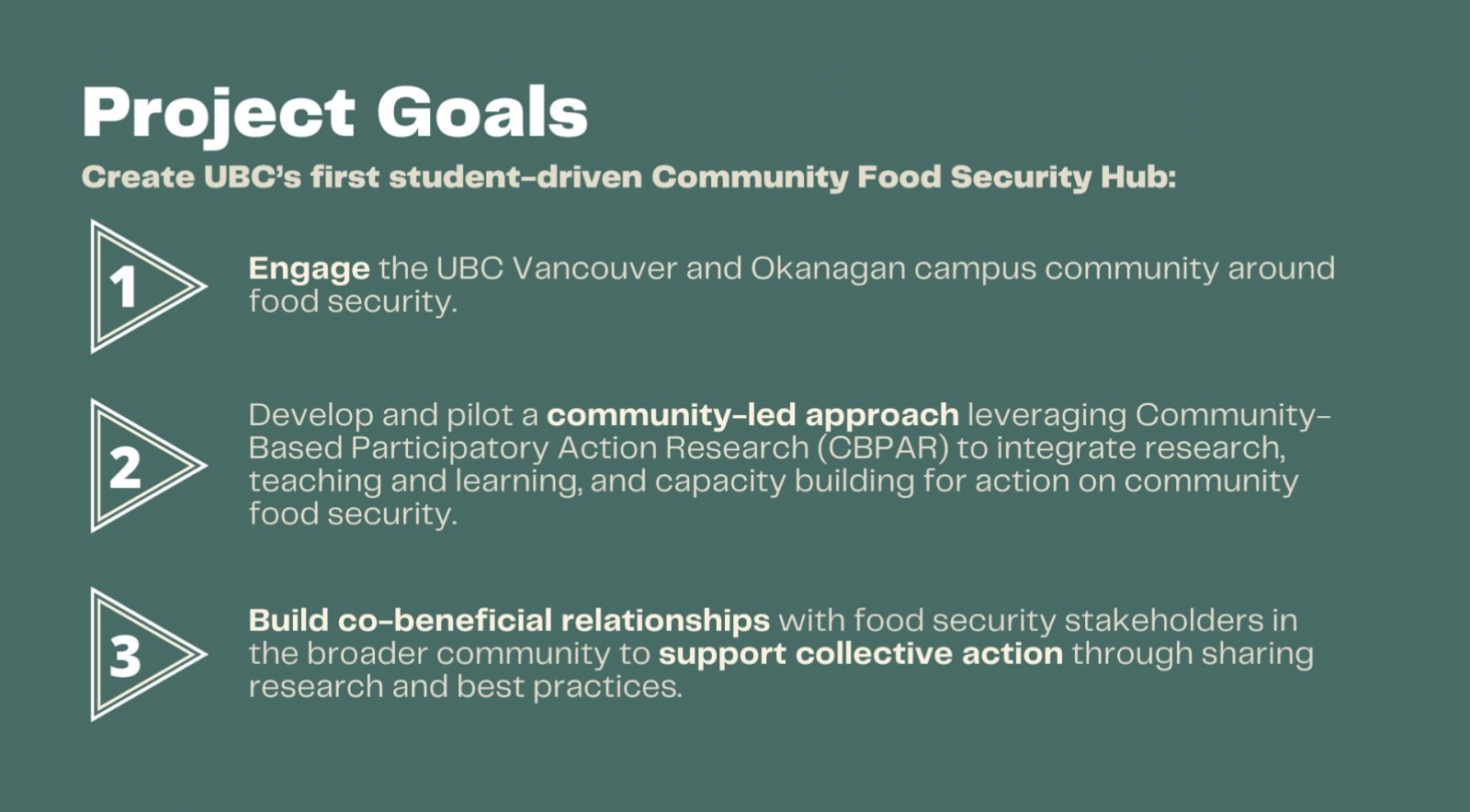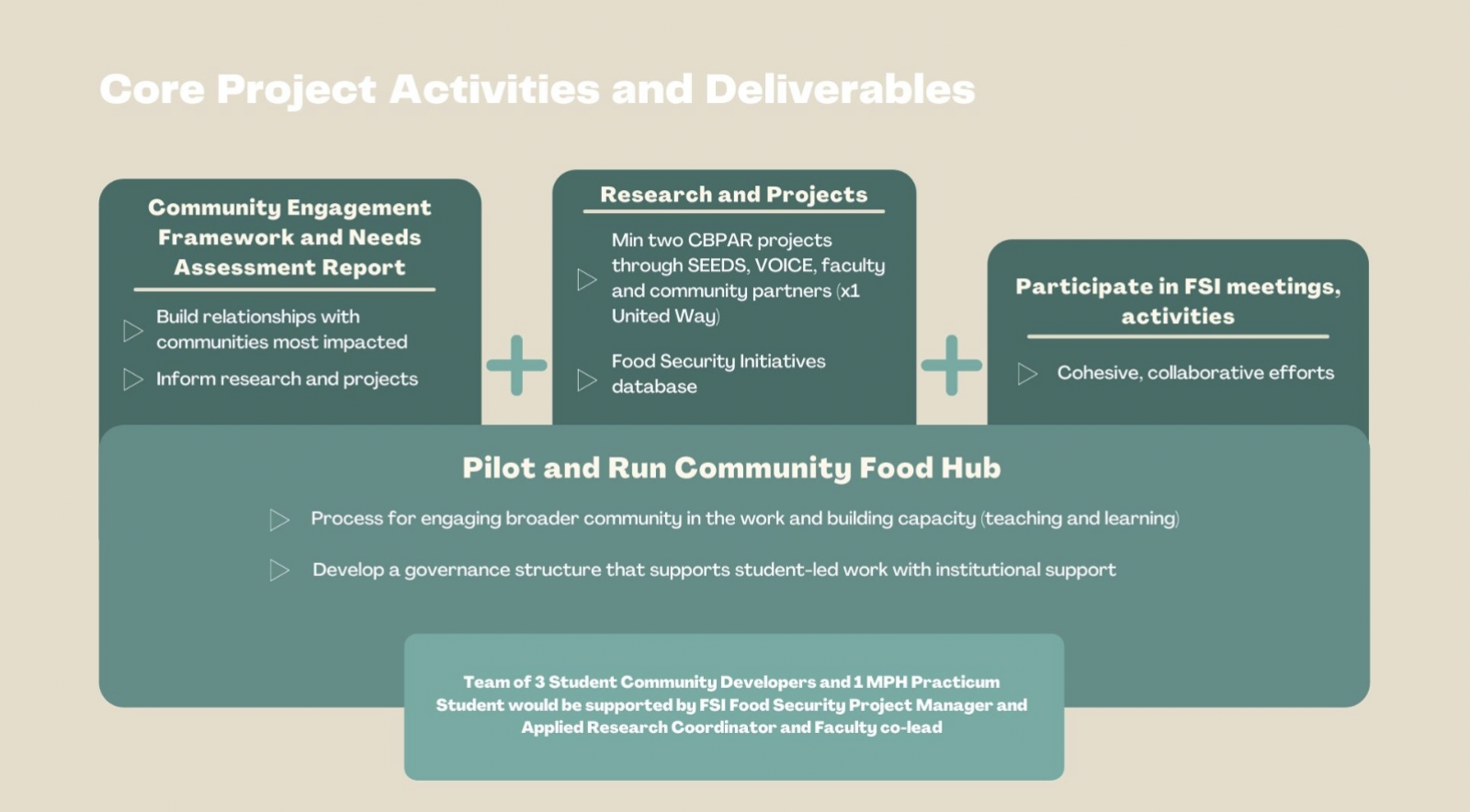 A Community Food Security Hub will amplify community connection, leadership, and advocacy for change to address intersecting issues underlying food security including affordability, the climate emergency, mental health, food justice, equity and inclusion. Our approach builds on the work of the UBC Climate Hub, UBCO Campus Health VOICE Research Project and SEEDS Sustainability Program in centering student and community participation and action.
This CLL project will create UBC's first student-driven Community Food Security Hub, which aims to:
Engage the community on UBC Vancouver and Okanagan campuses around food security.

Develop and pilot a community-led approach leveraging Community-Based Participatory Action Research (CBPAR) to integrate research, teaching and learning, and capacity building for action on community food security.

Build co-beneficial relationships with food security stakeholders in the broader community to support collective action through sharing research and best practices.
A team of students will undertake the following activities between February 2021 and January 2022. We aim to primarily hire students impacted by affordability constraints and systemic barriers who are experiencing food insecurity. Activities will be designed to:
Develop a governance structure that supports student-driven work with institutional support.
Develop a community engagement framework and assess community needs to inform further community food security research and action.
Build relationships with communities most impacted by food insecurity.
Establish and pilot processes for engaging the broader community in food security work and dialogue.
Identify research opportunities to be supported through SEEDS, VOICE, etc.