This winter, UBC participated in the BC Cool Campus Challenge, a fun and friendly initiative between BC universities and colleges to save energy and demonstrate climate leadership.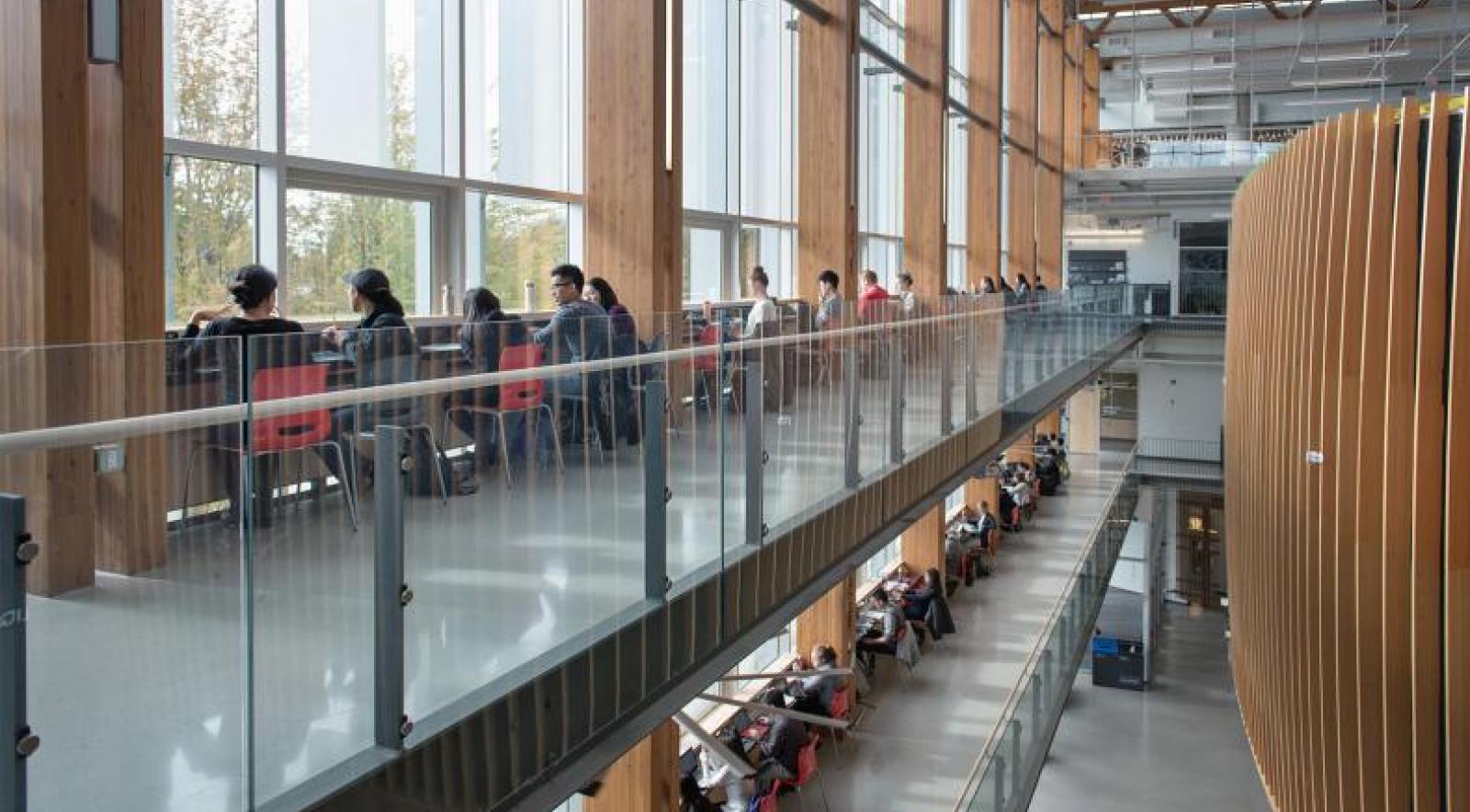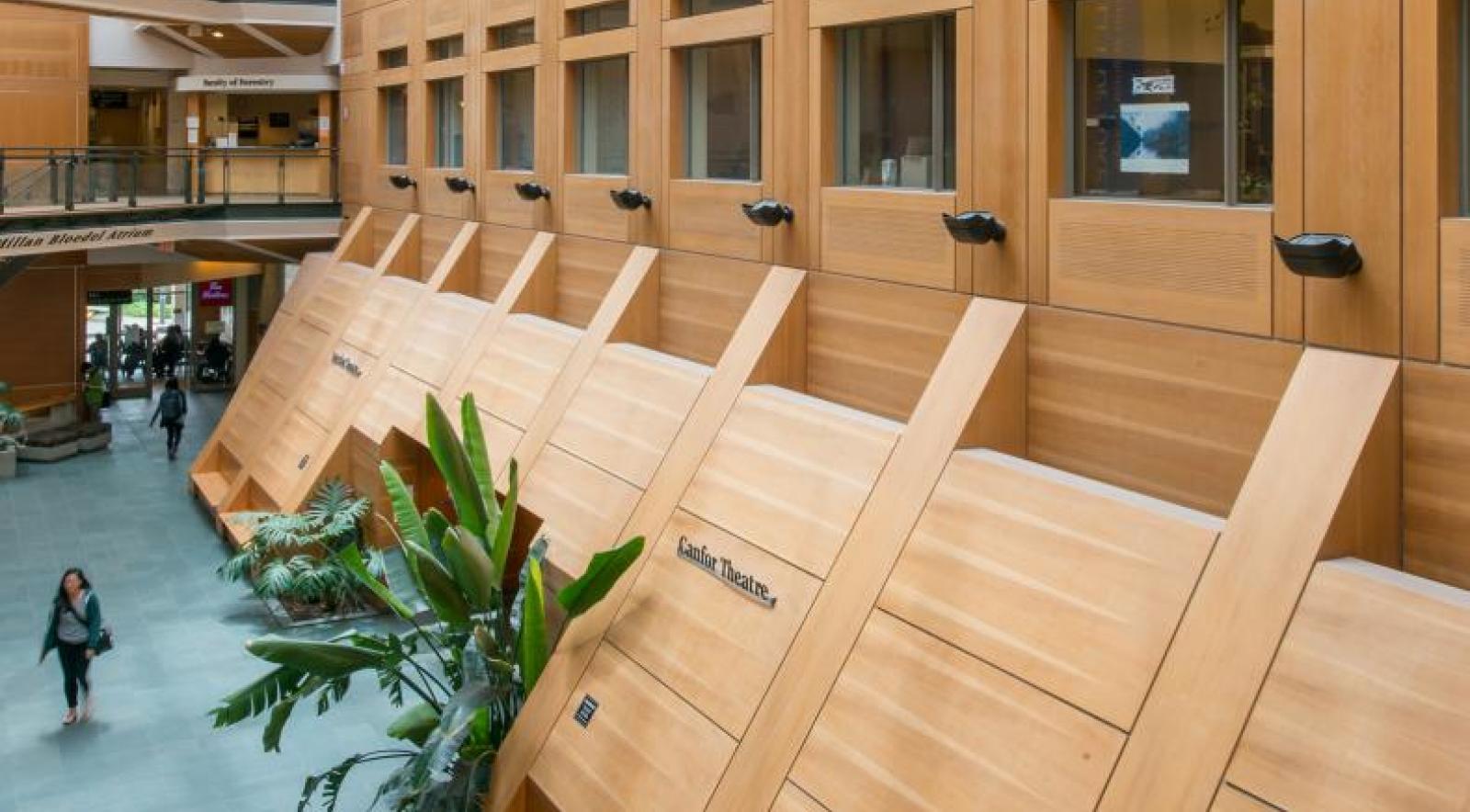 OVERVIEW
During the BC Cool Campus Challenge, post-secondary institutions across the province challenge each other to see who can gather the most pledges from students, staff, and faculty to help reduce our natural gas use and climate impact.
UBC's Cool Campus Pledge asks participants to commit to save energy by:
Turning down the heat by 1 to 3 degrees C (where feasible)
Layering up in warmer clothes
Taking shorter showers
Washing clothes in cold water
These simple actions add up and can significantly reduce energy use and carbon emissions.
Congratulations to 2019 BC Cool Campus Challenge winner Selkirk College. Read more about the challenge on our blog.
PRIZES
As recognition that taking action requires a commitment and should be celebrated, participants are entered for draw prizes, including UBC hoodies, cozy Sherpa blankets, and UBC Sustainability reusable mugs!
Congratulations to our weekly prize winners: Loretta S, Jhanelle W., Robert T., Ezgi K., Gill D., Jake R. Mark M., Michelle Anne C. and Shelley B.! All winners are notified by email.
FAQ
What is the BC Cool Campus Challenge?
Through January and February, post-secondary institutions across the Province challenge each other to reduce natural gas use and encourage campus community members to take energy conservation actions by signing the Cool Campus Pledge. By reducing natural gas use, we can reduce our climate impact and demonstrate climate leadership.
Who is participating in the Cool Campus Challenge?
Universities and colleges join together to promote energy conservation across the province. Institutions currently participating include: The University of British Columbia, Simon Fraser University, British Columbia Institute of Technology, Selkirk College, and Thompson Rivers University.
Why are UBC and other post-secondary institutions leading this challenge?
Public institutions have taken this opportunity to lead a province-wide energy conservation challenge to raise awareness about actions individuals and institutions can take to reduce natural gas consumption and lower our carbon footprint. Collectively, small actions add up and can have a big impact.
Additionally, we aim to use this challenge to start a conversation on energy dependency and resiliency. How can we engage in energy saving practices in addition to seeking renewable and lower carbon energy resources? Let's take this opportunity to discuss it.
How will the winner of the BC Cool Campus Challenge be decided? What is the provincial prize?
The winner of the BC Cool Campus Challenge will be the institution that collects the most online energy-saving pledges from students, staff, and faculty between January 7th and February 28th 2019.
The winning institution will get a branded sweater or warm clothing item from each of the participating institutions. The winning campus will then get to donate the items to a local charitable organization to keep more people warm this heating season. Plus the winner gains bragging rights as the coolest campus in BC!
Why are these actions being encouraged?
Simple actions like turning down the heat, wearing warmer clothing, taking shorter showers, and washing clothes in cold water all help to reduce natural gas use.
Why is turning down the heat important?
The majority of the energy consumed in campus buildings is due to heating and cooling systems. By turning down the heat slightly we can save energy and reduce both costs and greenhouse gas emissions.
What is UBC doing to save natural gas?
UBC works with building operators and facility managers across the campus to turn down the temperature slightly in buildings where feasible to conserve natural gas. As the winter heating season approaches its peak demand, this will also help to reduce costs and greenhouse gas emissions.Learn more.
What can I do if my building is too hot or too cold?
To prepare for slightly lower temperatures in buildings, please dress appropriately and wear warm layers as needed.
Can I plug in an electric space heater?
Space heaters consume significant amounts of additional energy and can also trip electrical breakers, resulting in operational issues that may affect other spaces in your building.Learn more.
We encourage campus community members to wear layers and dress appropriately instead of plugging in space heaters.
How is UBC going to be more energy resilient in the future?
UBC has already invested in renewable energy with the Bioenergy Research and Demonstration Facility (BRDF) which has helped to significantly reduce our GHG emissions and provided some resiliency against natural gas shortage.
We're planning an expansion to the BRDF as part of our UBC Climate Action Plan that will further increase resilience and decrease UBC's GHG emissions.
Where can I learn more about UBC's climate and energy conservation initiatives?