Leads: Dr. Jan Hare, Indigenous education & Dr. moss norman, kinesiology
OVERVIEW
This proposal will address two UN Sustainable Development Goals, including 'Good Health' and 'Sustainable Cities and Communities'. It will do so by responding to several priority calls to action within UBC's Indigenous Strategic Plan (ISP), with an over-arching objective to decolonize campus space and advance and support Indigenous self-determination through socially and culturally sustainable campus recreation.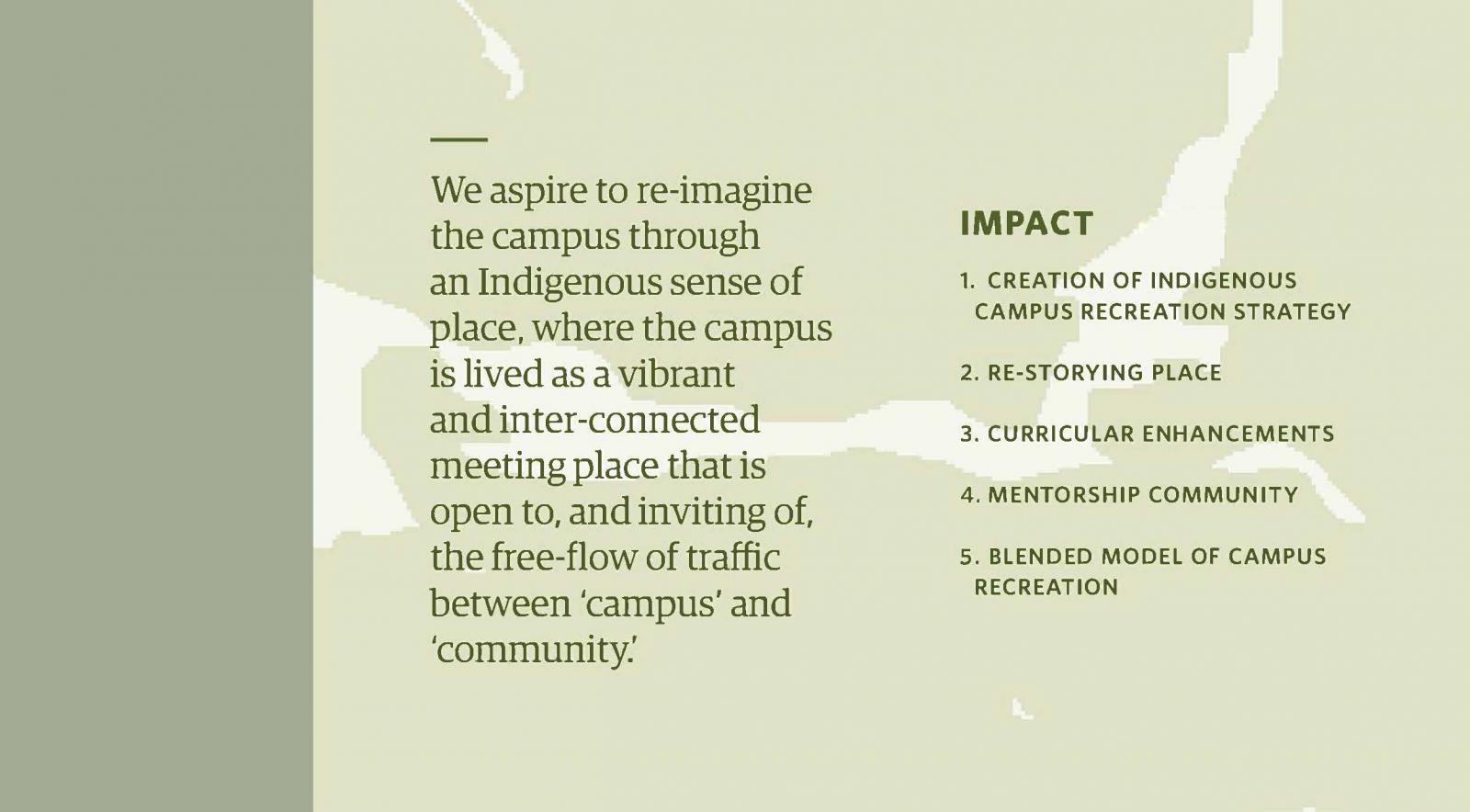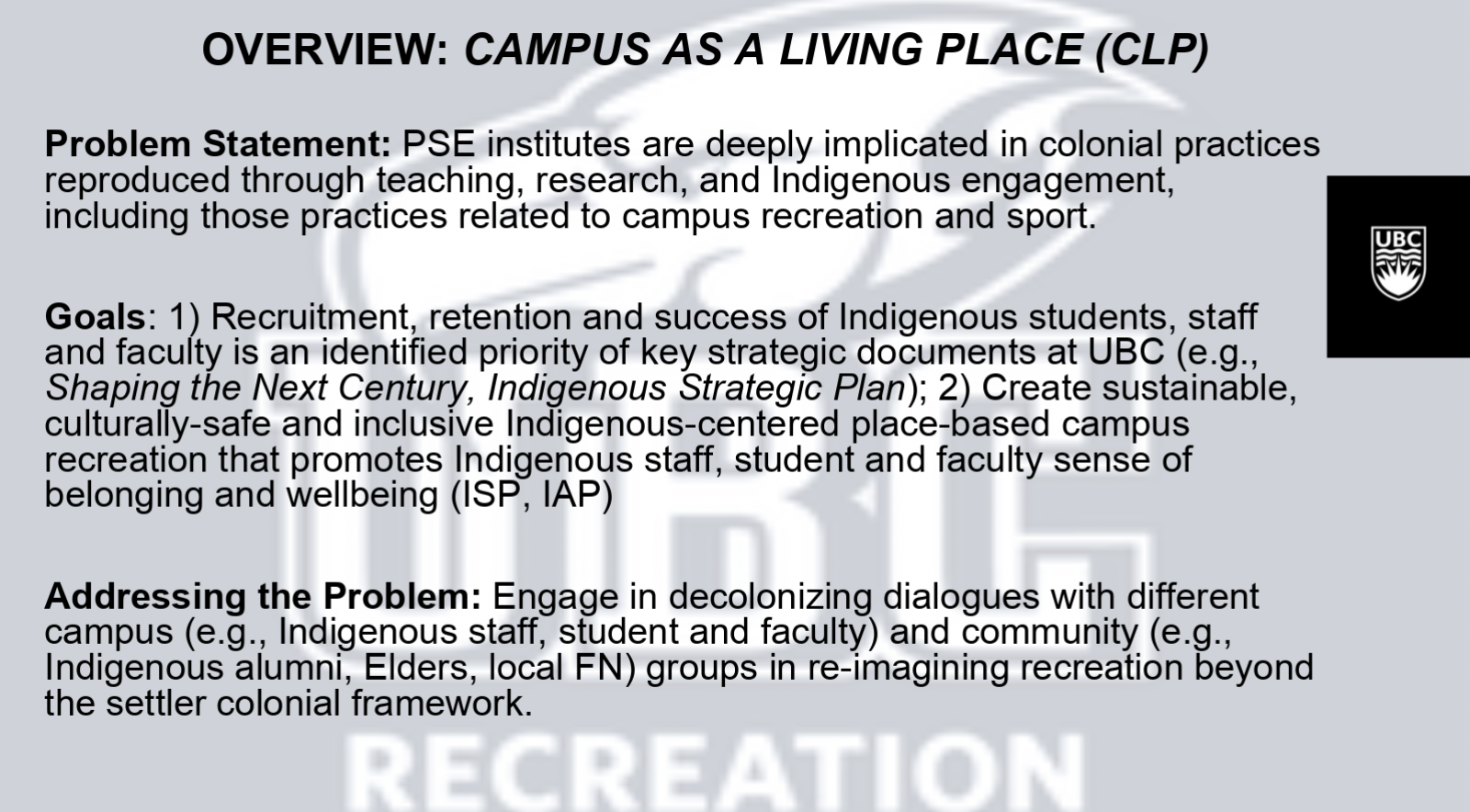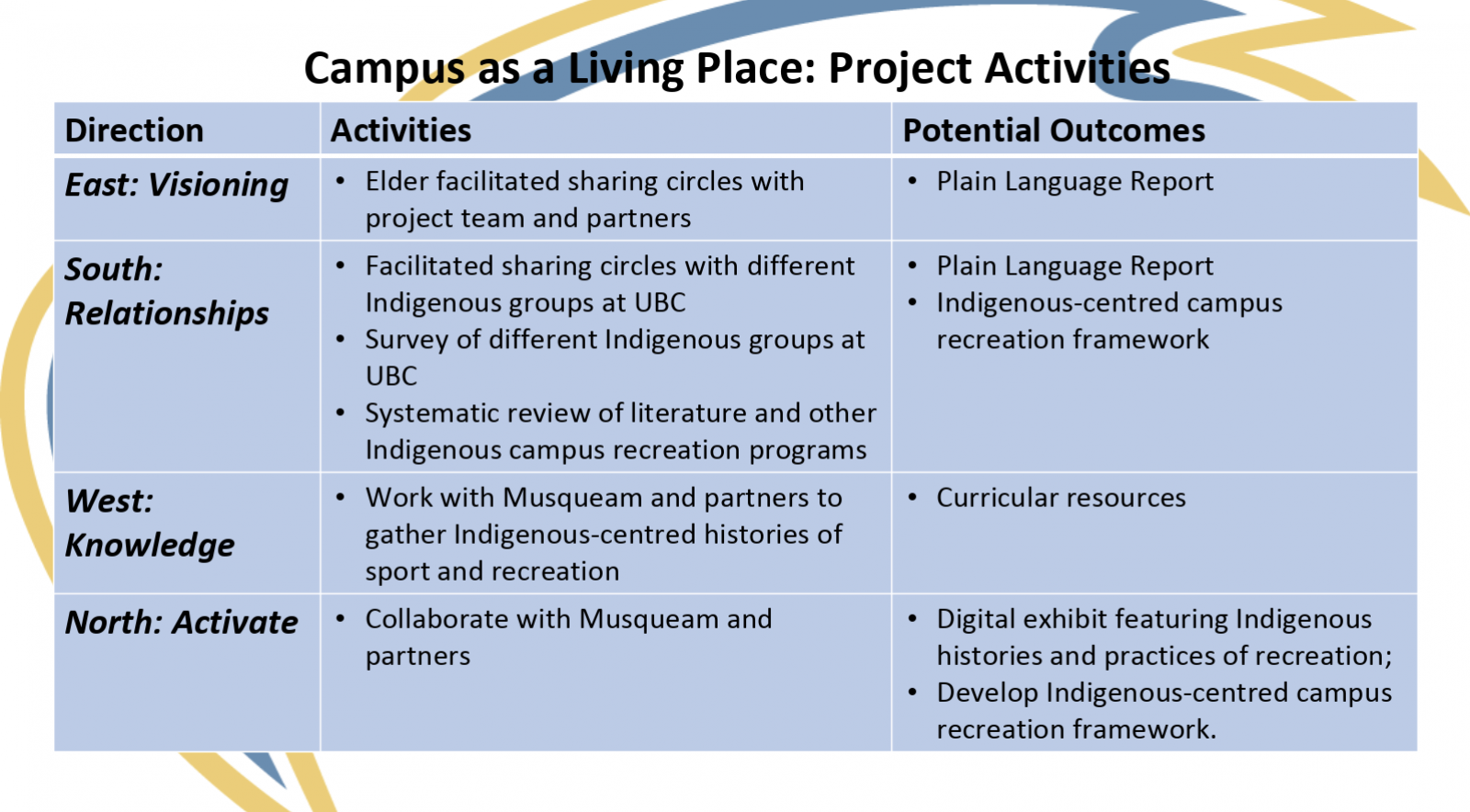 The goals for this project will be supported by forming a network of staff, students, faculty and community individuals and organisations to guide and inform the development of a framework for socially and culturally sustainable Indigenous-centred campus recreation. These goals include:
Re-centre UBC Athletics and Recreation around the story of the Thunderbird and the history of Musqueam physical cultural recreation and land-based practices;

Create a mentorship community for training Indigenous and non-Indigenous undergraduate and graduate students in Indigenous-led and -centred research, teaching and recreation;

Develop curricular enhancements for a number of units and faculties at UBC and pre-K-12 physical and health education provincially and nationally;

Create a framework for a blended virtual-physical model of Indigenous-centred campus recreation for the future;

To secure future funding to implement the goals of this project in a sustainable way.
Using a circular and holistic design, this project involves four overlapping processes, with each process representing a direction and the teachings associated with that direction. The process begins in the east with visioning, moves to the south with building and strengthening relationships, and then moves to the west, where knowledge is gathered, and continues north, with activating the knowledge gathered and re-assessing the vision.
Although we present the directions sequentially, a research design embedded in circularity embodies a "pendulum approach," where these directions are overlapping and we will move back and forth, as necessary.