UBC buildings create an exceptional environment that provide sustainable, healthy places for teaching, learning and research, and places to socialize, live and play. Our Vancouver campus Green Building Action Plan commits us to the vision that by 2035, UBC buildings will make net positive contributions to human and natural systems. While in the Okanagan our Whole Systems Infrastructure Plan (WSIP) supports greater energy efficiency, low carbon district energy system expansion, and climate adaptive design guidelines.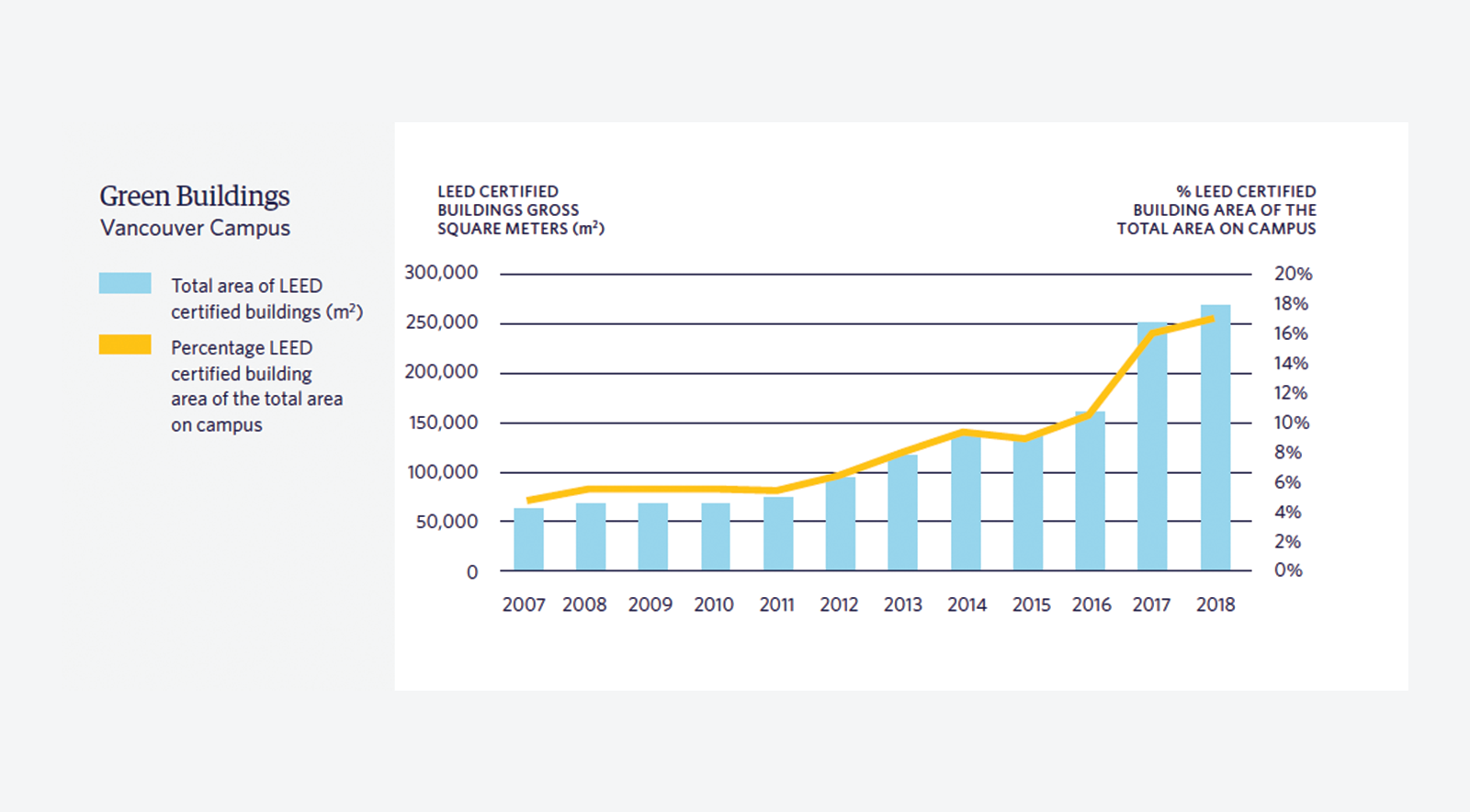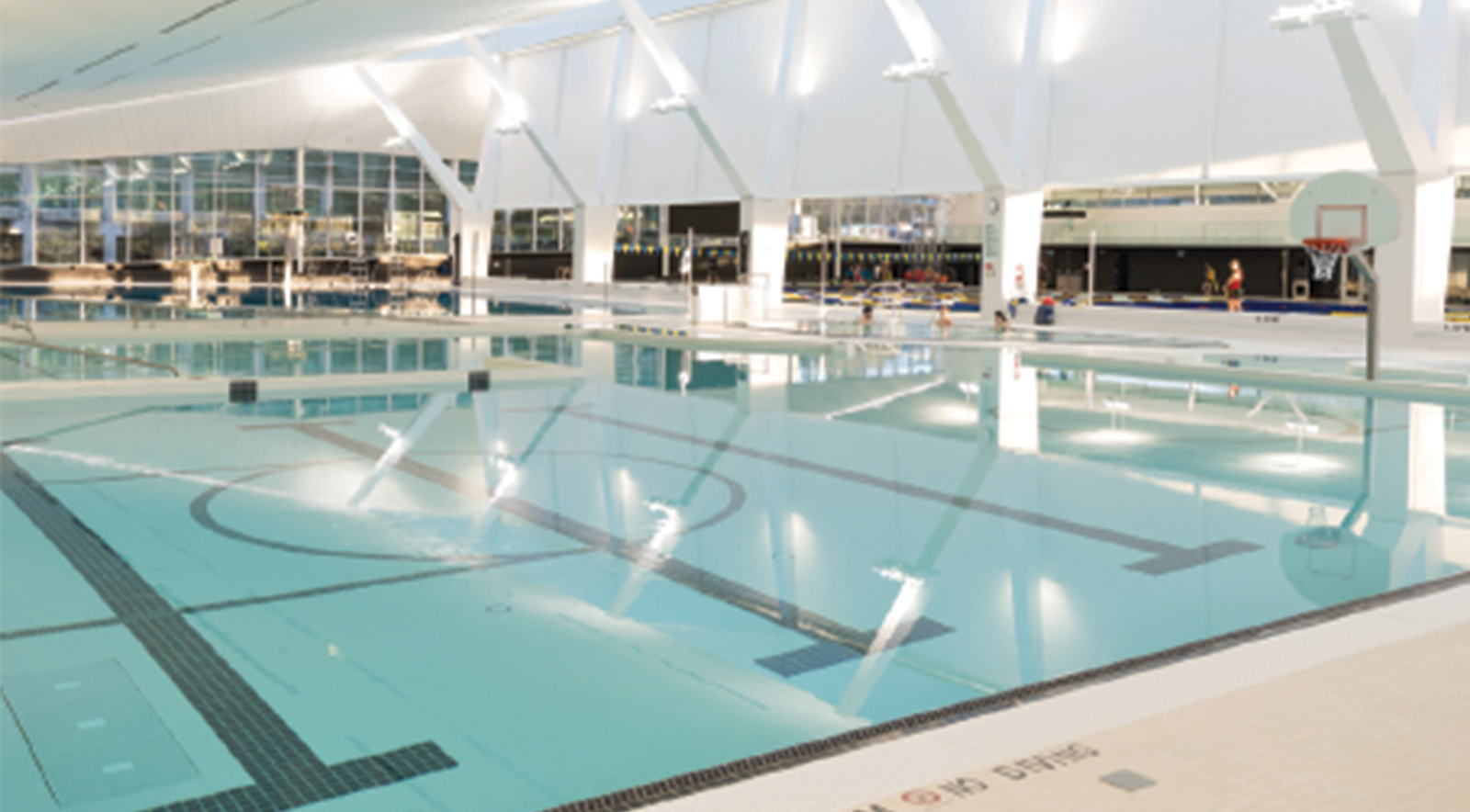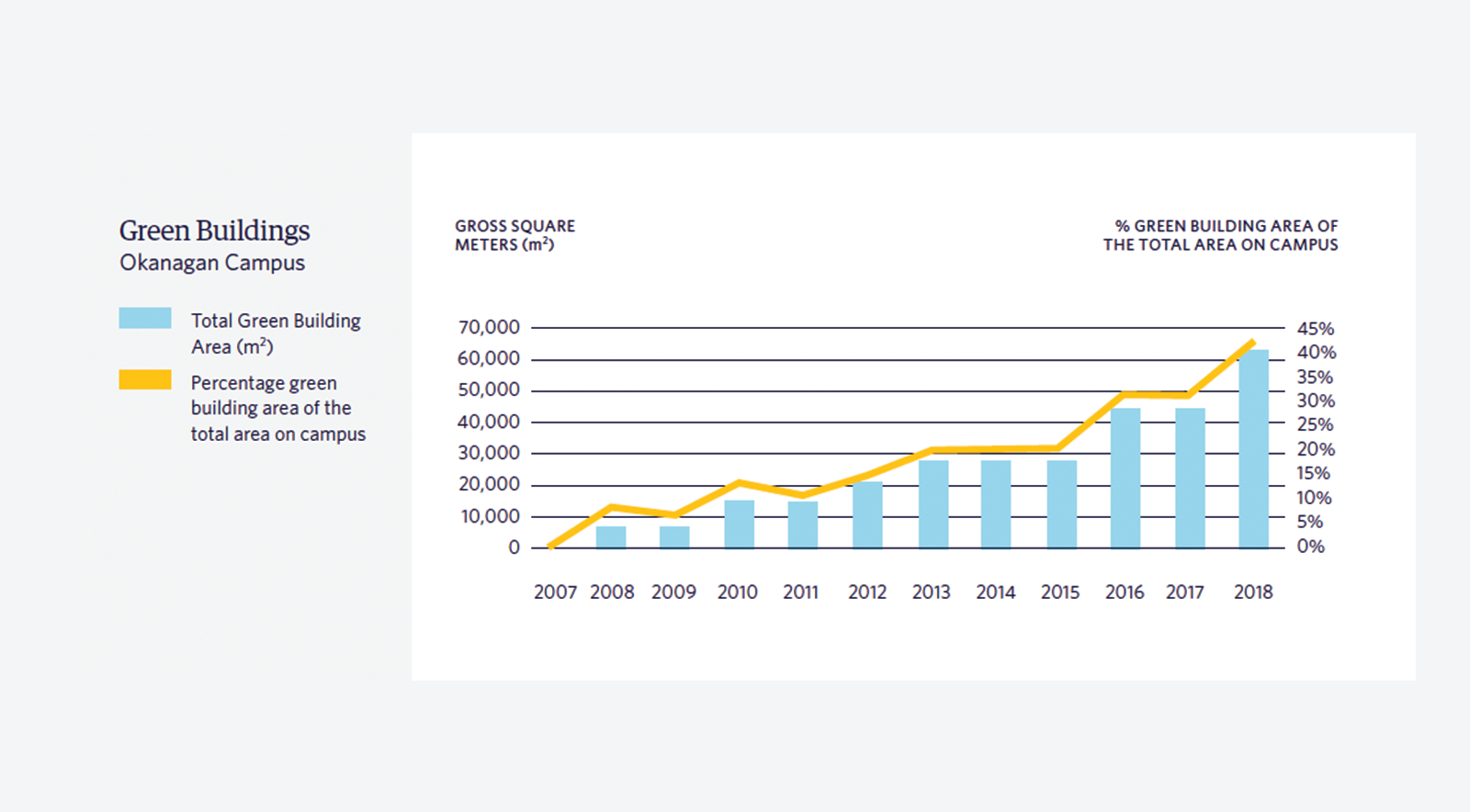 20
LEED CERTIFIED BUILDINGS (VANCOUVER)
12
BUILDINGS CONNECTED TO LOW CARBON DISTRICT ENERGY SYSTEM (OKANAGAN)
63%
LESS ENERGY USED BY LEED GOLD CERTIFIED CAMPUS ENERGY CENTRE (VANCOUVER)
14%
LESS ENERGY USED BY BUILDINGS SINCE 2013 (OKANAGAN)
KEY ACHIEVEMENTS
UBC VANCOUVER
Green Building Action Plan | The goal-oriented action plan works across eight interconnected areas of building design: energy, water, materials and resources, biodiversity, health and wellbeing, quality, climate adaptation, and place and experience. Ambitious goals, targets, and actions for each component will follow a cycle that encourages evaluation and improvement throughout implementation.
UBC's REAP Lowers Building Energy use | UBC's Residential Environmental Assessment Program (REAP) is designed to help reduce residential buildings' environmental impact over time. Updated in September 2018 to align with the Province's Energy Step Code, REAP buildings have 27% lower energy use than average for high rise buildings in the lower mainland.
UBC Aquatic Centre International Recognition UBC's LEED Gold certified Aquatic Centre has been internationally recognized for being designed to save approximately 2.7 million litres of water annually through rainwater harvesting.
Campus Energy Centre Wins RAIC Award | The Campus Energy Centre has won national recognition for its leading-edge sustainable design from the Royal Architectural Institute of Canada.
UBC OKANAGAN
Skeena Residence Wins CleanBC Better Buildings Award | Leading best practices in energy efficient building design, UBC Okanagan's new Skeena Residence was one of eleven building projects in BC to be awarded the Provincial CleanBC programs' Net-Zero Energy Ready Challenge Design and Construction Incentive awards. Currently under construction, the 220-bed student residence project will be UBC's first Passivehaus development.
The Commons Library Expansion | Completed in 2018, the Commons Library expansion was developed to achieve LEED Gold certification. The facility has also been designed to rely solely on the campus' low carbon district energy system for heating, and will manage 100 per cent of the rainwater on-site.
Nechako: Student Residence and Commons Building Designed to become the campus' 4th LEED Gold certified building, this mixed-use facility will add 220 student resident units, a 500-seat dining hall, and 24-hour access to quiet study space and social amenities.
Updated Campus Design Guidelines | The guidelines are a reference tool for the design of all future facilities at UBC Okanagan. Informed by consultation with the campus community and technical staff, the guidelines reinforce and supplement the Whole Systems Infrastructure Plan, and support resiliency to future changes in growth, utility rates and climate change.