OVERVIEW
Meeting our waste diversion targets will require innovation and strategic partnerships, but we are committed to achieving the environmental and economic benefits associated with doing so.
At UBC, our Zero Waste Action Plan targets:
70% diversion by 2016
80% diversion by 2020
Ongoing reductions in the amount of waste sent to landfill each year
61%
overall waste diversion rate in 2017 thanks to the rollout of multi-stream recycling stations and other actions.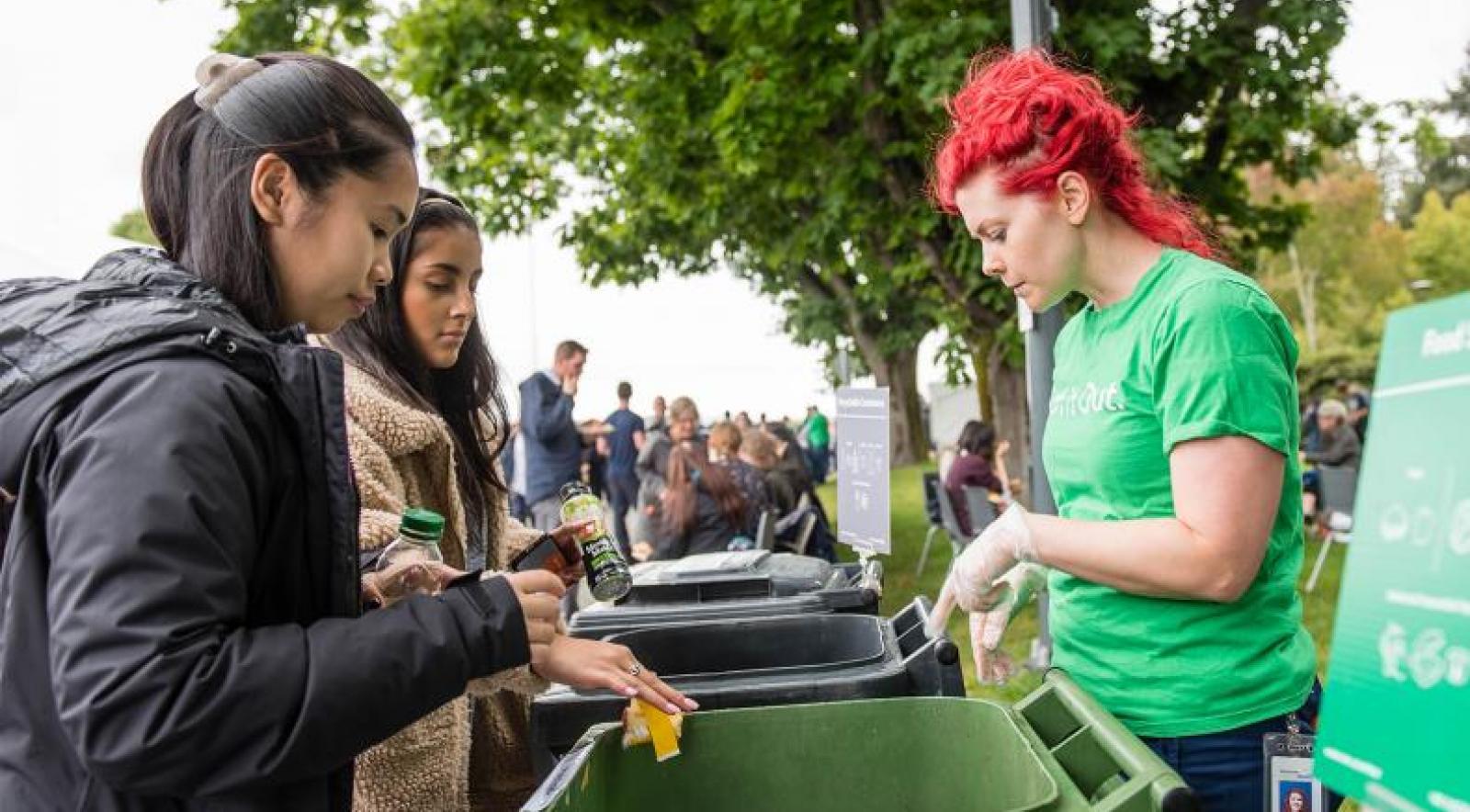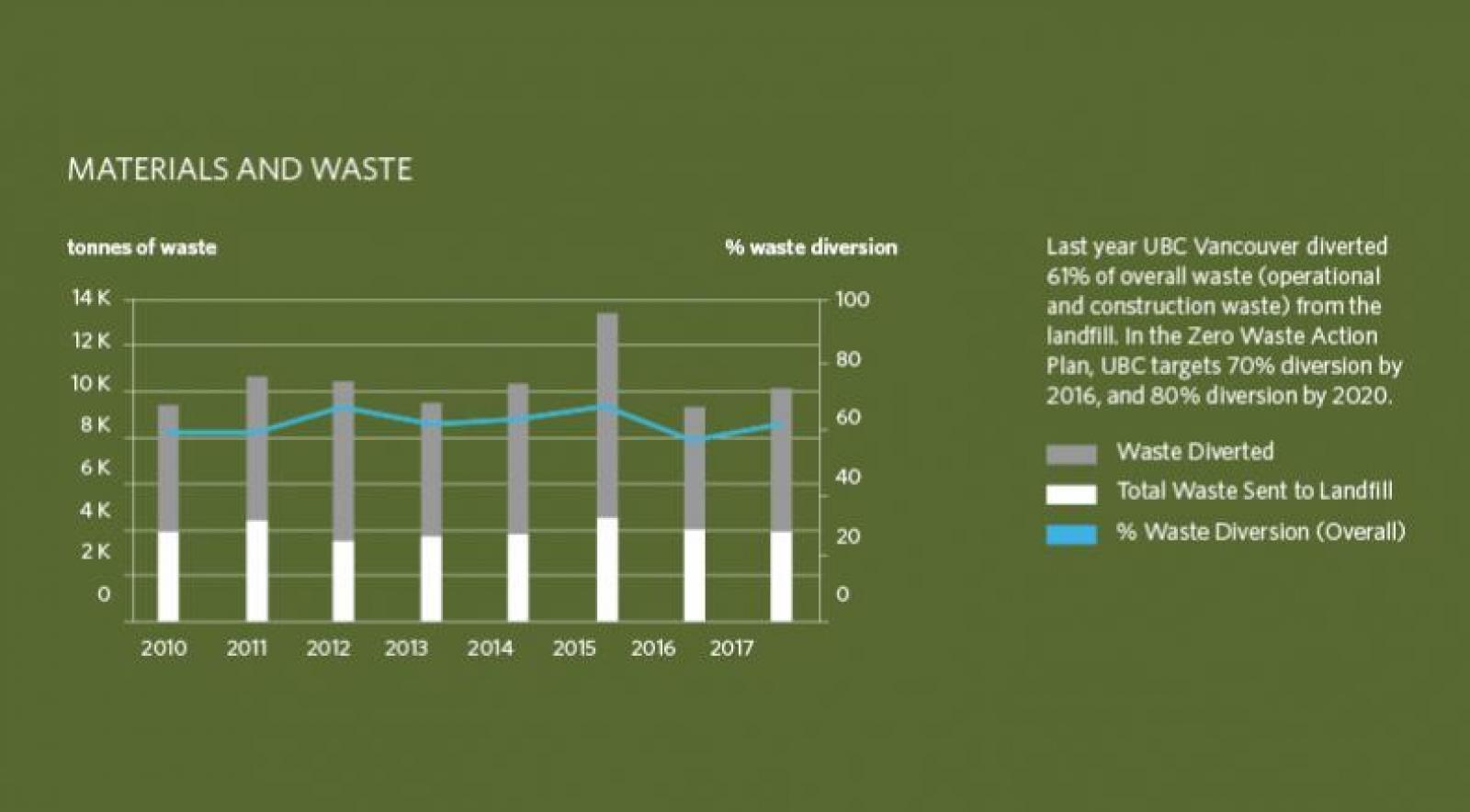 MULTI-STREAM RECYCLING
The most significant action we're taking across-campus is the rollout of multi-stream recycling stations, including the collection of food scraps from dining facilities. We support this with communications and engagement activities to help everyone understand how they can take part in reducing waste and increasing recycling.
In addition, other initiatives continue to research and design effective ways to reduce waste at UBC, such as improved performance monitoring, updating procurement processes, and developing toolkits to support zero waste event planning.
SUCCESS SO FAR
876 tonnes of organic waste composted
20 student zero waste volunteers
12,000 event attendees engaged to reduce waste
NEXT STEPS
We update our recycling and waste performance metrics every year, and the implementation of our strategic plan is reviewed by the Zero Waste Committee every two to three months. Our next priorities include rollout of outdoor recycling stations, improved data tracking, and further developing the Zero Waste Foodware Strategy.
---
Find out more about UBC's Campus + Community Planning department's latest work on the Zero Waste Action Plan.