OVERVIEW
Expanding rapid transit to UBC will generate economic, social and environmental benefits and, with continued investment elsewhere in the region, create the modern integrated transit network needed for a prosperous future.
The recently approved Millennium Line Broadway Extension to Arbutus is a big step forward that will get the region closer to achieving its vision for the Broadway corridor but there is more to be done. The university is building on the momentum of this recent decision and working with local, regional, and senior government partners to accelerate completion of the extension to UBC.
43km
A continuous 43km SkyTrain line from UBC to Coquitlam would open up housing options for students, faculty and staff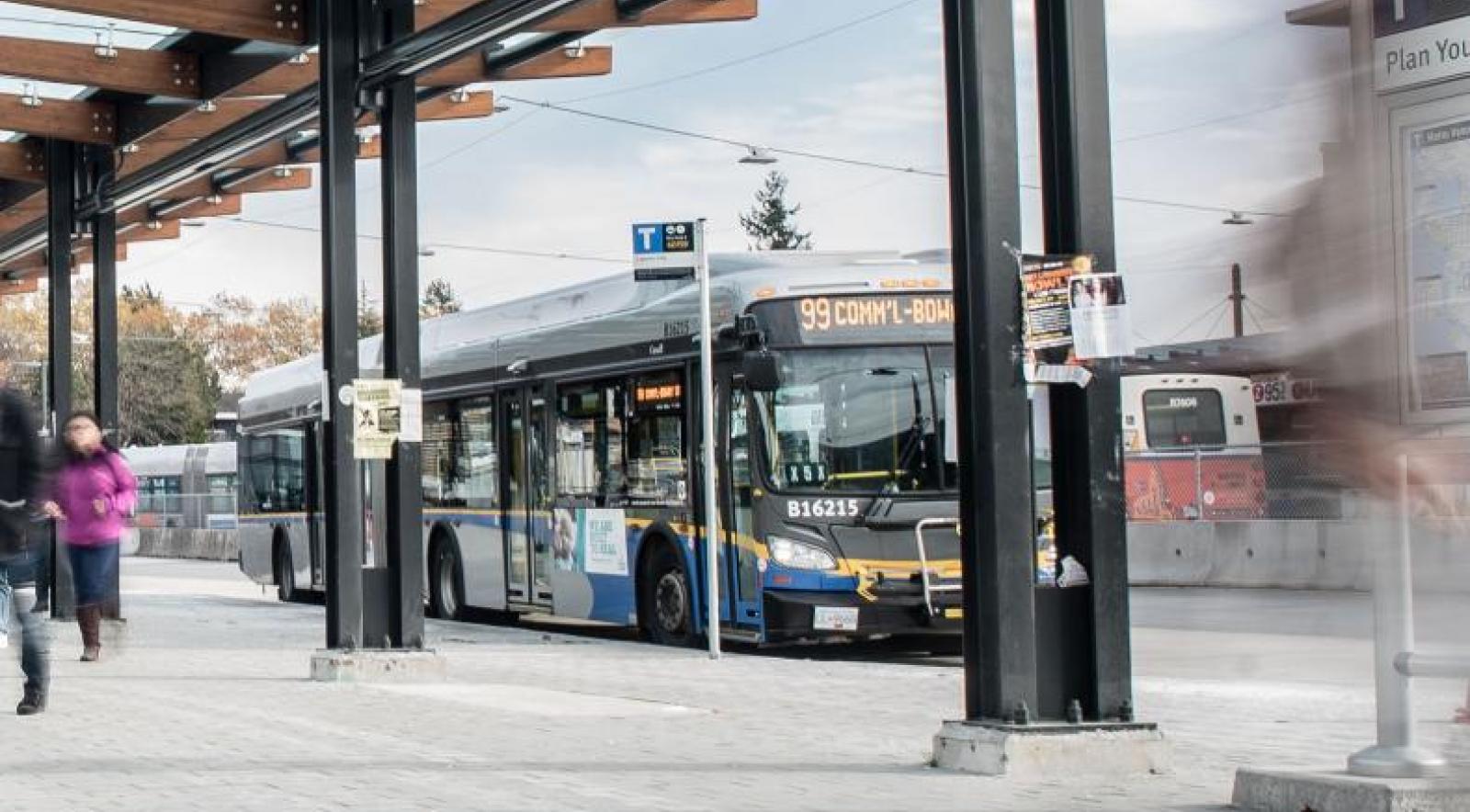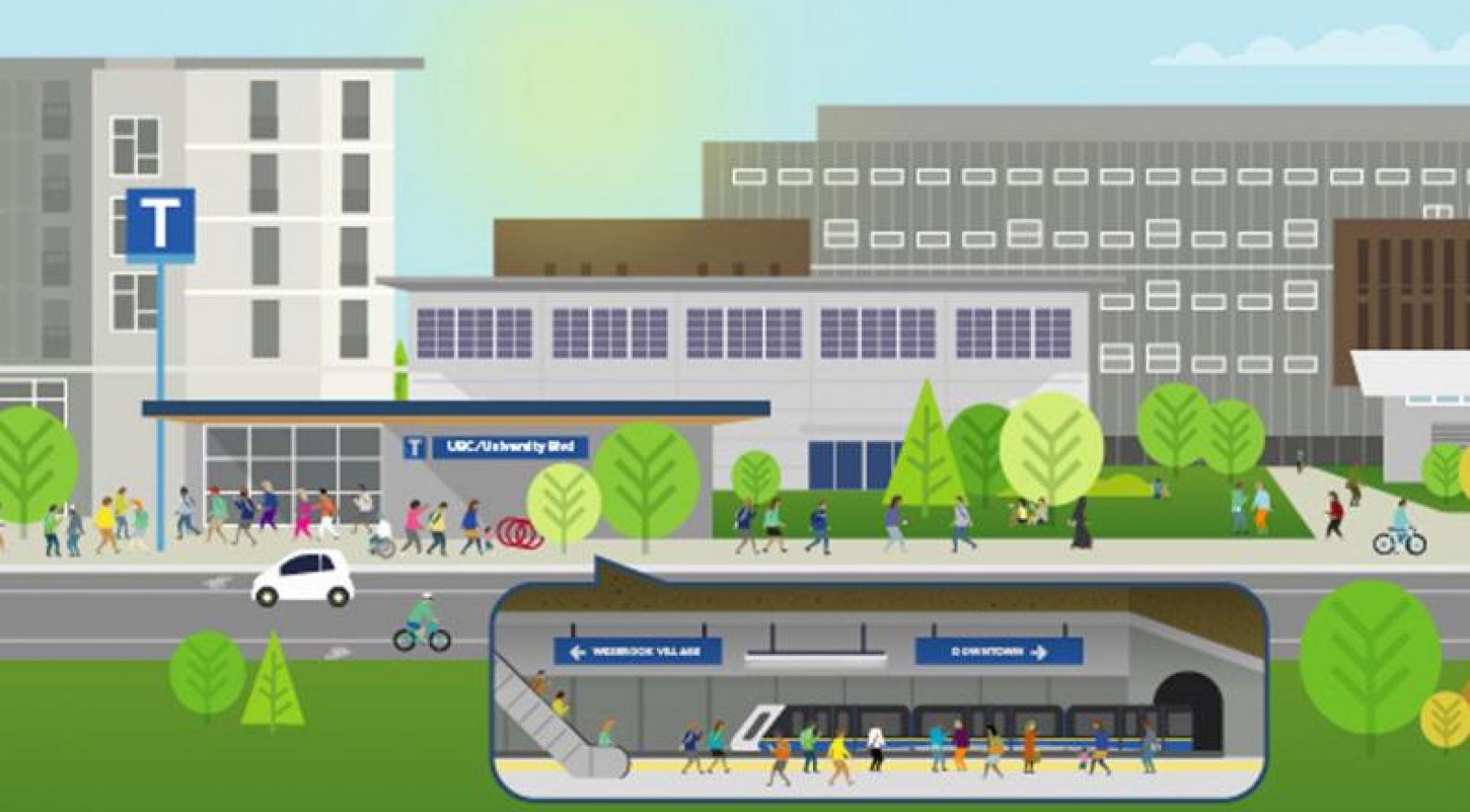 RAPID TRANSIT STRATEGY
In April 2018, the UBC Board of Governors approved an advocacy strategy to accelerate investment in the Millennium Line completion to our Point Grey campus.
The Board of Governors acknowledged that it may be appropriate for UBC to make a direct contribution along with other partners towards the regional share to accelerate the project, provided the contribution does not affect funding for UBC's academic mission.
A UBC contribution could take many forms, including: land for stations (as York University recently provided for the Toronto-York Spadina Subway Expansion); charges collected from developers (as is being done by City of Richmond for the Canada Line Capstan Way station); and/or a financial contribution from new revenues enabled by rapid transit (as YVR did for the Canada Line).
The amount and nature of UBC's contribution will depend on ongoing technical analysis of project scope and costs, consultation across UBC and external community, and discussions with other partners.
The UBC Board also authorized enhanced engagement with senior levels of government, regional partners, and with the UBC community on the economic, social and environmental benefits of bringing rapid transit to campus.
Rapid transit would also help assist with housing affordability – a growing challenge for the region, for UBC's recruitment of faculty and staff, and a critical pressure point for students. A continuous 43km SkyTrain line from UBC to Coquitlam would open up housing options for students, faculty and staff, by connecting seamlessly to North Burnaby, Port Moody, and Coquitlam and with single connections to central Burnaby, New Westminster, Surrey and Richmond. The completed line would provide crucial support for the recruitment and retention of top talent.
---
Find out more about UBC's Rapid Transit Strategy.