An innovative paid internship program that matches graduate students with on- and off-campus partners to work on applied research projects that advance sustainability. Projects explore topics such as emissions reduction, food security, sustainable transportation, green buildings, biodiversity, climate change, social sustainability, and more.
31
GRADUATE DEGREE PROGRAMS WITH PARTICIPATING STUDENTS
17
SOCIAL SUSTAINABILITY PROJECTS
key achievements
Mobility research informs sustainable transportation
Six Scholars worked on sustainable transportation projects this year. These projects ranged from a lifecycle cost analysis of fleet vehicles, to parking policy research for car share vehicles, improving transit services, understanding the role charging station infrastructure plays in EV adoption, and exploring the eect of transit investment on land values.
Lifecycle cost analysis of fleet vehicles | A detailed assessment of the carbon emissions and energy consumption (including raw material production, vehicle manufacture, transportation, operation and decommissioning) of two electric vehicle models.
Transit On-Demand: Case Studies & Recommendations to Support New Mobility Options on Bowen Island | On-demand mobility services can reduce transit costs and improve customer experience. This best practice review assisted the future implementation of on-demand service in Metro Vancouver.
Scholars program growth
The program experienced a 34% increase in the number of internships, with much of the growth coming from projects investigating social sustainability issues.
Over 30 social sustainability projects since 2017 | Scholars have supported regional social sustainability eorts on topics such as workplace childcare, food insecurity, Indigenous wellness indicators, community-programming evaluation, and health and wellbeing indicators in building design.
Largest cohort of Sustainability Scholars | 67 students from 31 graduate degree programs worked with mentors from across the region for local governments, BC Hydro, TransLink, and many UBC departments.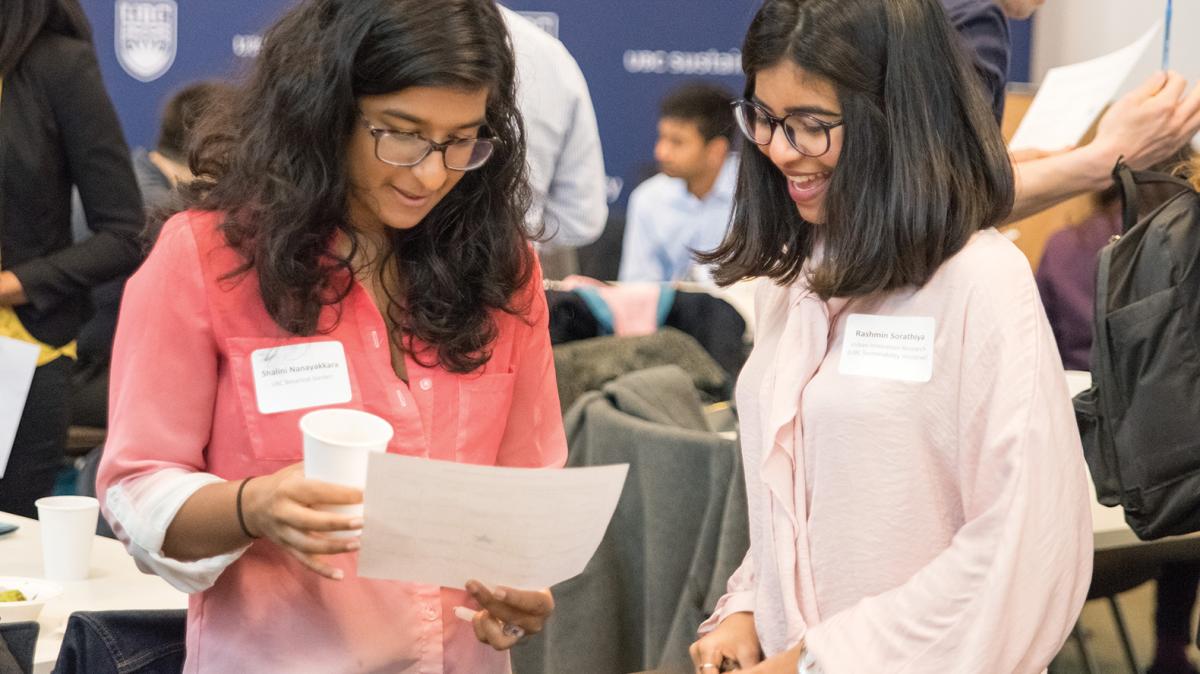 Real world application
In 2018, Isabella Picui, (MA Student, Political Science) decided to test her academic skills in the field of mental health and wellbeing.
"As a Master's student, I wasn't sure if I wanted to pursue a future in academia, or if I might want to explore professional career options. I decided to apply for the UBC Sustainability Scholars Program to see how I could use the skills I had developed through my education in a professional setting."
"I really enjoyed this program because it's quite applied; it's easy to see how you could work on projects outside of your academic interests. I also find the work very rewarding—my project is concerned with the implementation of UBC's Wellbeing Strategy. I'm quite passionate about mental health and wellbeing, so it's nice to work on something that might have a positive impact on someone else's life."
"I can't recommend this program more for students who want to explore professional development outside of their usual graduate work!"