An innovative paid internship program that matches graduate students with on- and off-campus partners to work on applied research projects that advance sustainability. Projects explore topics such as emissions reduction, food security, sustainable transportation, green buildings, biodiversity, climate change, social sustainability, and more.
29
GRADUATE DEGREE PROGRAMS WITH PARTICIPATING STUDENTS
key achievements
A decade of regional partnerships
The Sustainability Scholars Program celebrated a decade of achievement supporting UBC's emerging sustainability leaders and advancing sustainability across the region for over 14 local governments and organizations such as the Community Energy Association, BC Housing, Climate Smart, Fortis, BC Hydro, TransLink, local health authorities, UBC, and more.
Scholars program explores breadth of human and environmental sustainability issues
This year's Sustainability Scholars took on a wide variety of sustainability topics, including reducing building emissions, energy benchmarking, step code implementation, waste diversion, air pollution, visual air quality, the impact of climate change on the regional drinking water supply, food systems and food waste avoidance, equity and inclusion, anti-Black racism, waste diversion in healthcare, and more.
Sustainable transportation projects examine drones, blockchain technology
Ten transportation-related projects on topics such as, using drones for passenger and freight transportation; understanding the role blockchain technology can play in a transportation sharing economy; and developing a lifecycle costing tool to assist selection of new fleet vehicles.
Exploring food security and food systems
Scholars brought a critical lens to five food and nutrition projects ranging from understanding GHG emissions from food to engagement practices for food system change, and measuring the value of the circular economy of food.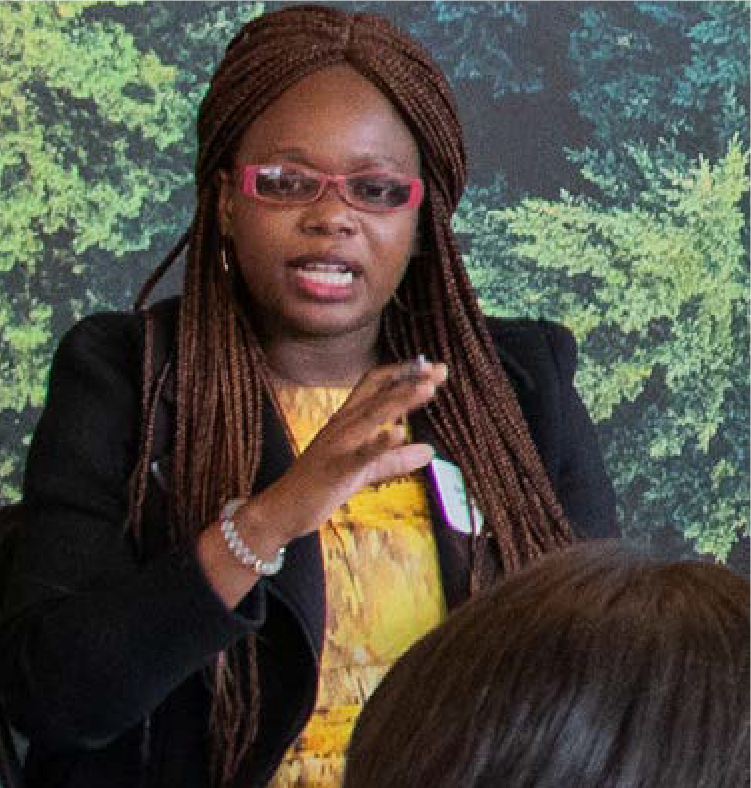 Sustainability Scholar lays groundwork for anti-Black racism strategy in Vancouver
Vancouver aspires to be a safe city in which residents feel secure. It's one of the goals of the Healthy City Strategy approved by city council in 2014.
This year, the City engaged UBC law student Oludolapo Makinde as a Sustainability Scholar to conduct research into anti-Black racism in Vancouver and suggest ways to address it. One of her recommendations – development and implementation of an anti-Black racism strategy – received funding from council in the city's 2020 budget.
"I think the particular issue that makes being Black in Vancouver unique is the fact that we account for such a small number of the population – about one per cent. We're actually a minority within a minority here in Vancouver and so people tend to think that there's no history or occurrence of anti-Black racism in Vancouver."
"I was happy to see that my work wasn't in vain, because often times, academic studies are conducted and government reports about antiBlack racism are issued, but nothing substantial is done with the recommendations."