UBC promotes cycling as a way to enjoy more fresh air, improved health, and a lower carbon footprint. We're upgrading and expanding our cycling infrastructure, bikeshare programs, bike racks, showers, and other facilities across campus.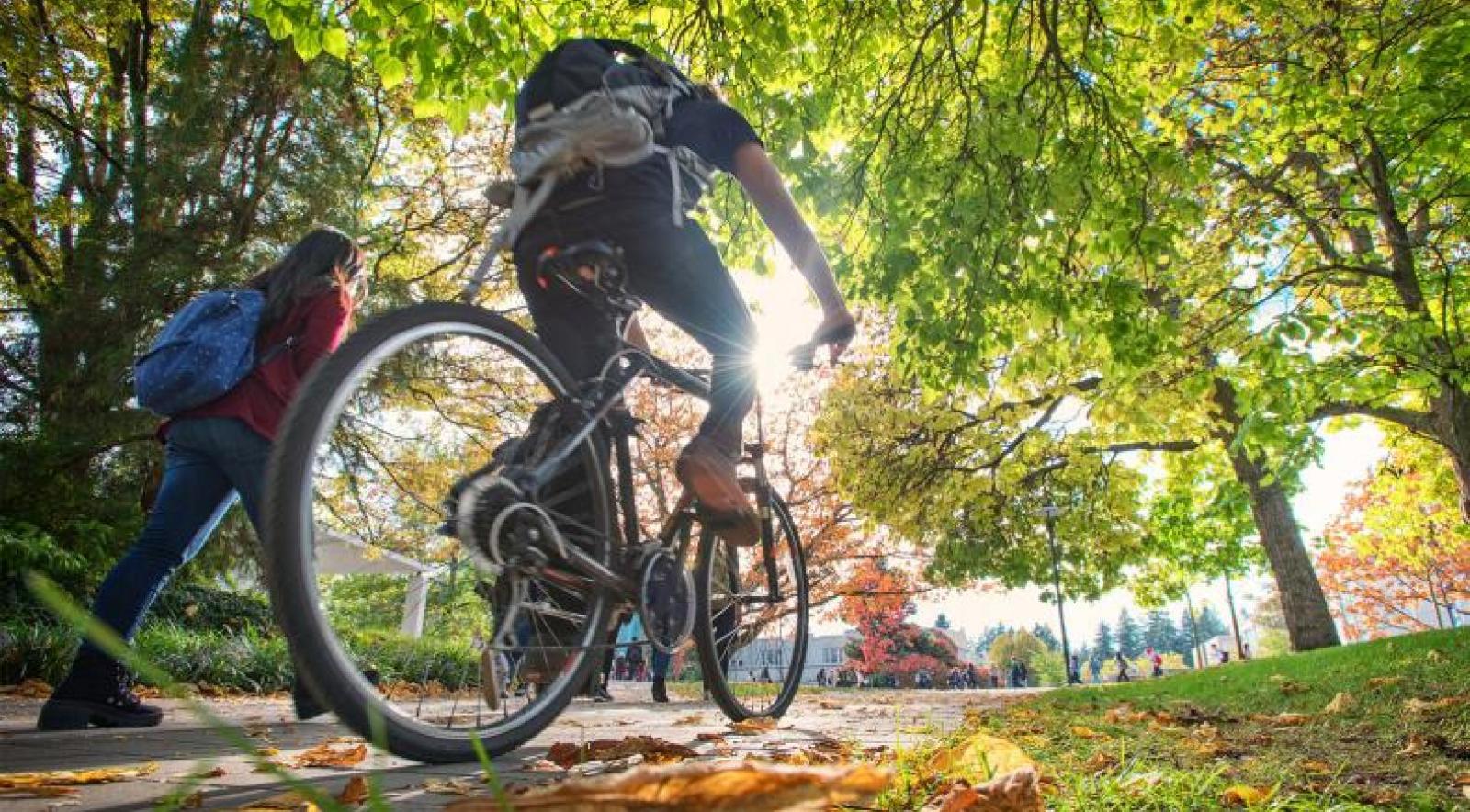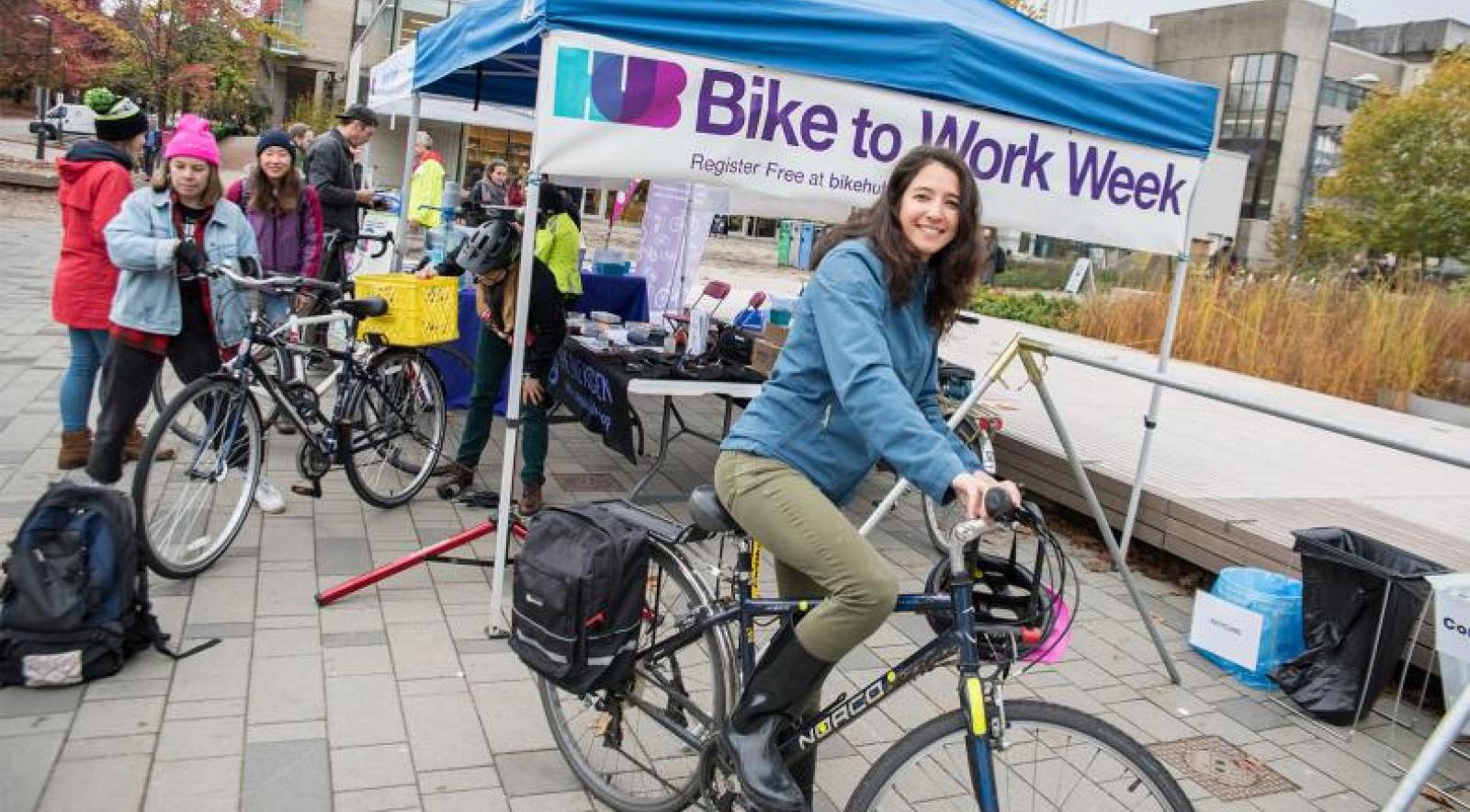 BIKE SHARE PROGRAMS
HOPR
In 2018, UBC joined forces with Dropbike, Canada's first smart bike sharing and micro-mobility company, to deliver a public bike share system at our Vancouver campus. Prices range from $1 a ride to month and year-long memberships (with student deals available). There are currently 150 bikes on campus with more on the way.
Mobi by Shaw Go
Members of the UBC community are eligible for discounted annual memberships with Vancouver's public bike share program, Mobi by Shaw Go. These distinctive grey bikes with baskets are available at locations throughout central Vancouver, from Arbutus to Commercial Drive, north of 16th Avenue.
Please note that there are currently no Mobi docking stations at UBC.
Learn more about Mobi by Shaw Go.
AMS BIKE CO-OP
Learning how to maintain and fix your own bicycle reduces the cost of riding and makes riding more enjoyable.
The AMS Bike Co-op provides students and the wider community with an accessible environment where they can learn to fix bicycles, share resources, and work together. Organized as a student club under the AMS, the Bike Co-op is run by a Board of Directors and an executive elected by its members at an Annual General Meeting.
Membership to the AMS Bike Co-op is $15 for students, and $20 for faculty, staff and community members. All members receive free shop time, 10% discount on new parts and accessories, and discounts for workshops.
Anyone is eligible to earn their membership by volunteering for 6 hours.
Learn more about the AMS Bike Co-op.
CYCLING Resources
UBC has over 9,000 high-quality outdoor parking spaces. Cyclists can park their bike at a variety of locations across campus from bike racks to free bike cages. End of trip facilities such as lockers and showers are also available for users, making longer cycling trips a breeze.
Our cycling enthusiasts offer advice across choosing a bike, repairs, maintenance, clothing and safety. Learn more about the rules of the road and other tips which can make biking safer and easier.
Go by Bike Week
Whether you're a regular cyclist or a novice, Go by Bike Week is a great way to get healthy while reducing your carbon footprint.
HUB Cycling is promoting the many benefits of cycling by encouraging everyone to switch up their mode of transportation to two wheels. Log your trips online through the HUB Cycling website for a chance to win HUB's daily giveaways, track your kilometers, and see how many greenhouse gas emissions you've saved. You're also encouraged to gather your colleagues and compete as a team for a chance to be awarded the coveted UBC trophy.