OVERVIEW
As a large, research-intensive university, UBC consumes a significant amount of water – about 3.6 billion litres per year – or enough to fill 1,500 Olympic-sized swimming pools.
The vision behind our draft Water Action Plan is to manage water use responsibly by advancing water conservation and efficiency practices, fostering innovative, alternative water system solutions and building water supply resiliency.
520
Million litres of water used each year at UBC residences.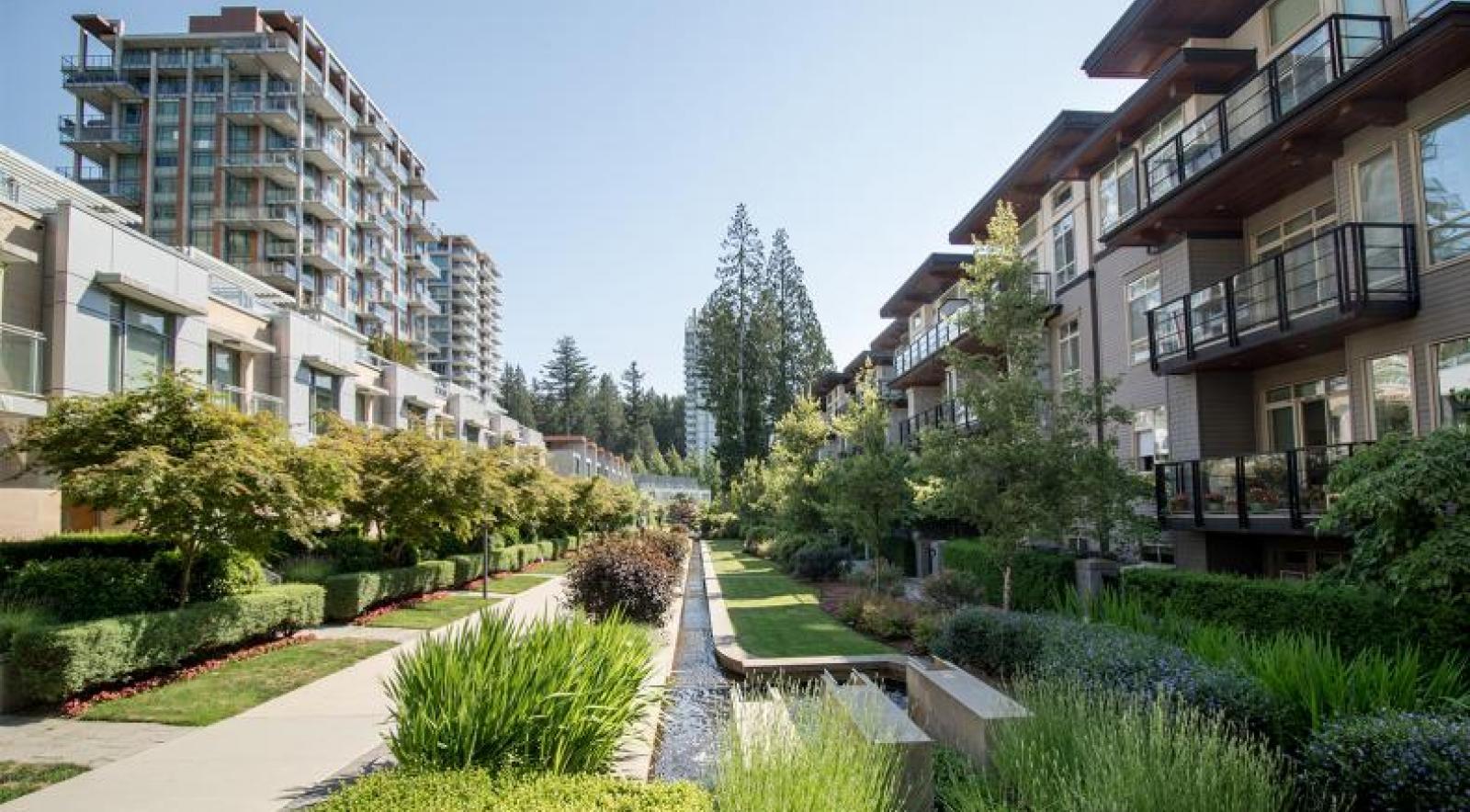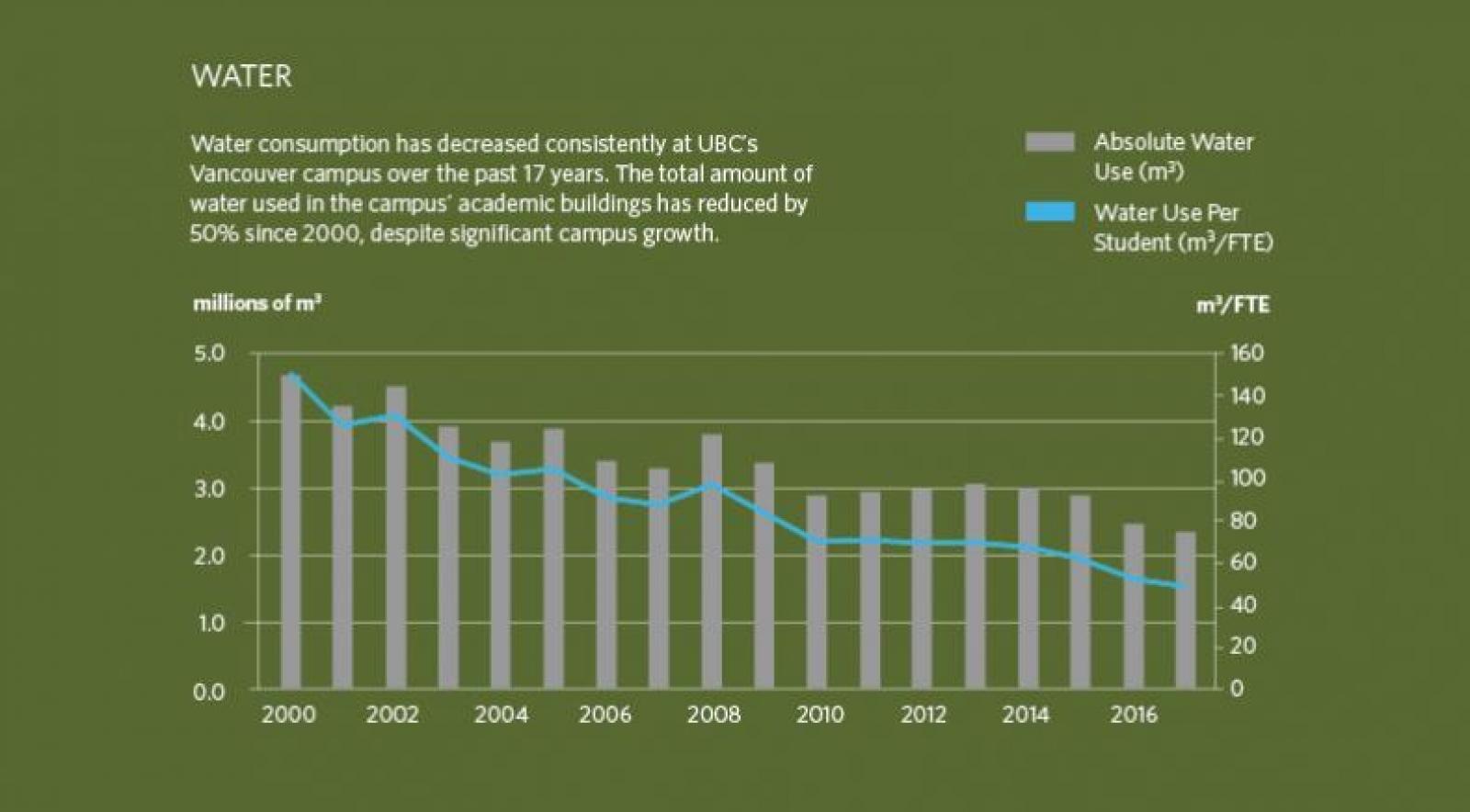 Our plan
Our plan addresses areas including metering and reporting, landscape and irrigation, alternative water sources, drinking water, and campus engagement.
Goals
Support UBC in meeting regional water management expectations
Reduce UBC's water consumption and water costs
Contribute to community water supply resiliency, considering future climate conditions
Mitigate climate impacts through reducing energy consumption & GHG emissions associated with water use
Strengthen UBC's sustainability profile and help build a culture of sustainability on campus through engagement
Create teaching, learning and research opportunities wherever possible
SUCCESS TO DATE
Retrofit projects to buildings and infrastructure continue to increase water use efficiency and decrease water consumption and costs, with total water consumption down by 50 percent since 2000.
Decommissioning the campus steam plant, plus our conversion from steam to hot water through the Academic District Energy System, has significantly contributed to water savings on campus. Combined, these projects save 272 million litres of water per year.
However, without further action on water conservation, consumption will rise in the future due to growth of the campus.
Find out more about UBC's Water Action Plan.