UBC is building a vibrant community by providing campus housing options to students, faculty, staff and residents, and by developing recreation facilities, community centres, parks, and open spaces within our neighbourhoods and academic spaces.
951
CHILD CARE AND OUT OF SCHOOL SPACES IN OPERATION (VANCOUVER)
49
NEW CHILD CARE SPACES UNDER CONSTRUCTION (VANCOUVER)
440
ADDITIONAL STUDENT BEDS READY FOR 2021 (OKANAGAN)
56%
INCREASE IN CHILDCARE SPACED UNDER CONSTRUCTION (OKANAGAN)
UBC Vancouver
Exchange Residence Complete | The Exchange Residence and UBC Bus Exchange combine transit and student living in a mixed-use environment. The building showcases livability and accessibility, while targeting sustainable design goals such as building LEED gold certification, energy performance, and support for sustainable transportation.
With 651 beds, Exchange Residence supports a larger diversity of student needs by offering a unique mix of different housing types. The attached UBC Bus Exchange is the point of arrival for approximately 66,000 people daily traveling to campus on various bus routes, and is the second busiest transit exchange in the Lower Mainland region and supporting sustainable transportation.
The landscaped podium over the bus exchange in the project consists of drought-tolerant native and adaptive species. The design was is intended to promote outdoor amenity use and reduce heat-island effect.
Wesbrook Place Neighbourhood Plan accelerated delivery​ | The new Wesbrook Child Care Centre is being constructed as an addition to the Wesbrook Community Centre. The facility will accommodate 49 child care space for infants, toddler, and preschool age children. In addition, changes were made to the Wesbrook Place Neighbourhood Plan to accelerate delivery of up to 500 faculty and staff rental units.
UBC Okanagan
New student housing & amenities and childcare spaces​ | The Nechako Housing Commons and Skeena Residence, currently under construction, will increase student housing from 1,670 beds to just over 2,100 beds, offer 24-hour amenities services, and provide a 500-seat dining hall to students by 2021. In addition, upcoming renovations to UBC Okanagan's existing childcare facility will add 20 new spaces by fall 2020.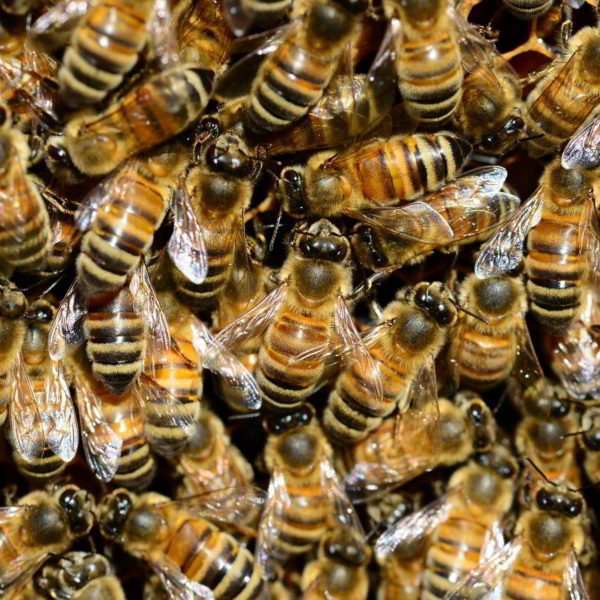 Fostering inclusive, resilient and placebased neighbourhoods
Urban biodiversity is in critical decline. Creating biodiversity installations such as a mason bee home can not only actively enhance biodiversity, but can create community connections with place and each other, by encouraging community conversations on biodiversity-related topics and experiences in food gardens.
Ten UBC neighbourhoods families made mason bee homes for a pollinator installation that five senior undergraduate students designed and built through a SEEDS research project to increase local pollinators in campus community gardens. In addition to ecological benefits, this research helped create new connections between neighbours.
According to the University Neighbourhood Association's Sustainability Coordinator Emily Lomax, "Having the installation in the garden has brought people together, in a way we couldn't have imagined a year ago!"