Is a future without waste possible? UBC Sustainability Ambassadors engaged students with live data and a call to envision how circular economies might lead to a less wasteful future at UBC and beyond.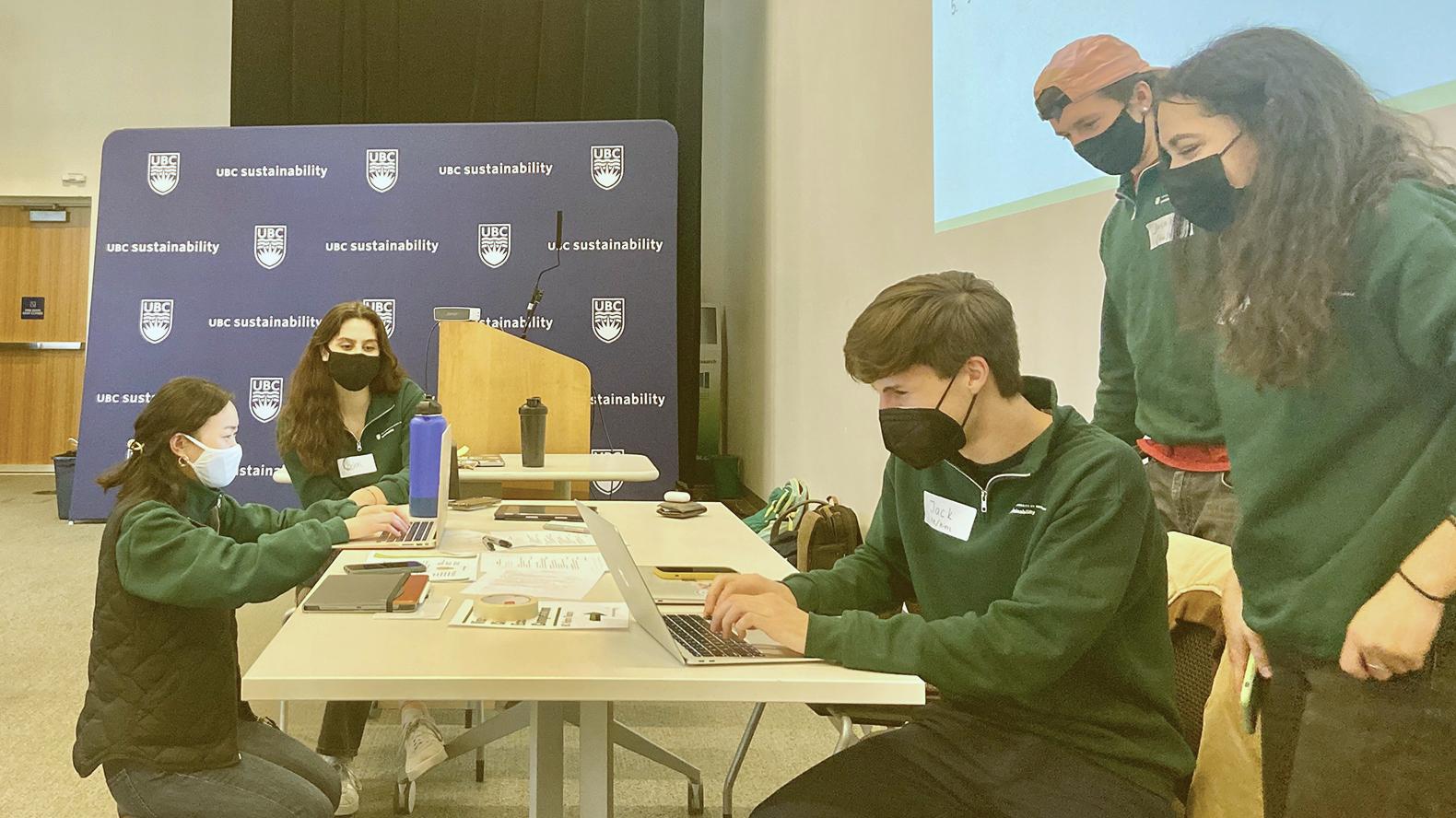 Monday, March 14, 2022 - 15:15
Part of SDG Week 2022, an event series hosted by UBC Sustainability Ambassadors centered around the United Nations Sustainable Development Goals, the Ambassador Circular Economy team hosted the Visualizing Circular Economies competition, to address SDG Goal 12: Responsible Consumption and Production. The session emphasized the importance of circular economies in mitigating waste produced through linear economies, featuring examples of circular economies in action locally and globally, and introduced UBC Sustainability Dashboards, a platform providing open access to UBC's latest sustainability performance across academic, operational, and community-focused areas of work.
Students worked in teams to explore and critically engage with waste management data at UBC. From this data, teams were asked to identify trends about a waste-related topic of interest to prepare creative and engaging data visualizations, and to envision initiatives to strengthen the circular economy at UBC. Final presentations used visualizations to communicate team findings along with hopes for the future.
Competition judges included Kshamta Hunter, Manager of Sustainability Student Engagement, Sustainability Hub; Bud Fraser, Senior Planning and Sustainability Engineer, Campus + Community Planning; and Alejandra Urcelay; Data Manager, Sustainability Hub, who considered the technical content, creativity, organization, delivery, and effectiveness of presentations.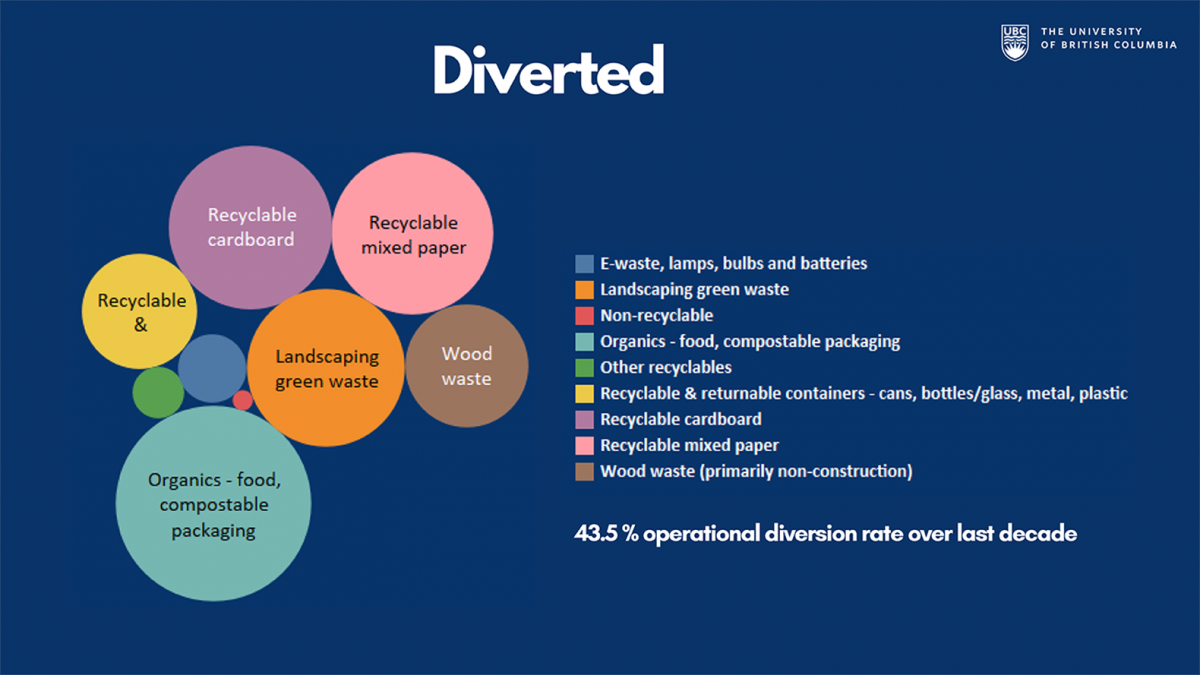 The winning team was formed by Fahad Kv, Jiyan Pattharwala and Shreya Jaiswal, all students in the Master of Engineering Leadership program. The team presented on the categorization of diverted and disposed waste, and shared two ideas for initiatives that could further decrease disposed waste on campus, including a bulk food store and options for the reuse of ashes produced by UBC's Bioenergy Research Demonstration Facility. Runners up included a visualization of zero waste initiatives at UBC and a presentation on unity in creating a better circular economy.
Thanks to UBC Sustainability Ambassadors, student participants, and judges for bringing great energy to this creative and innovative event! Find out more about waste management and other areas of work at UBC by exploring the data for yourself on UBC Sustainability Dashboards.