As British Columbia's largest university across two main campuses, UBC is a destination for students, staff, faculty, neighbourhood residents, alumni and citizens from communities across the region. UBC is focused on providing safe and enjoyable sustainable transportation choices to, from, and around campus, in particular by reducing automobile trips, supporting public transit, and promoting active transportation.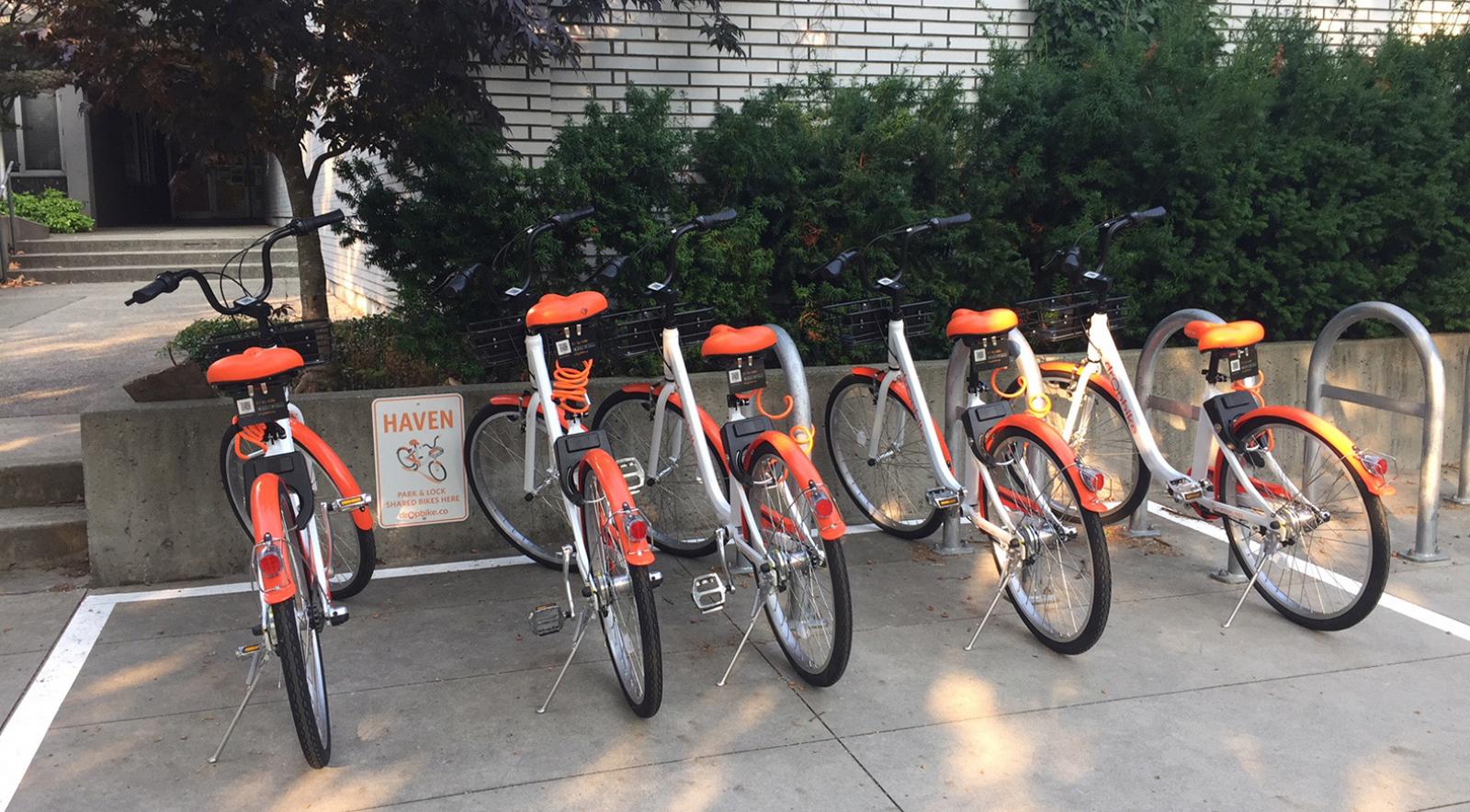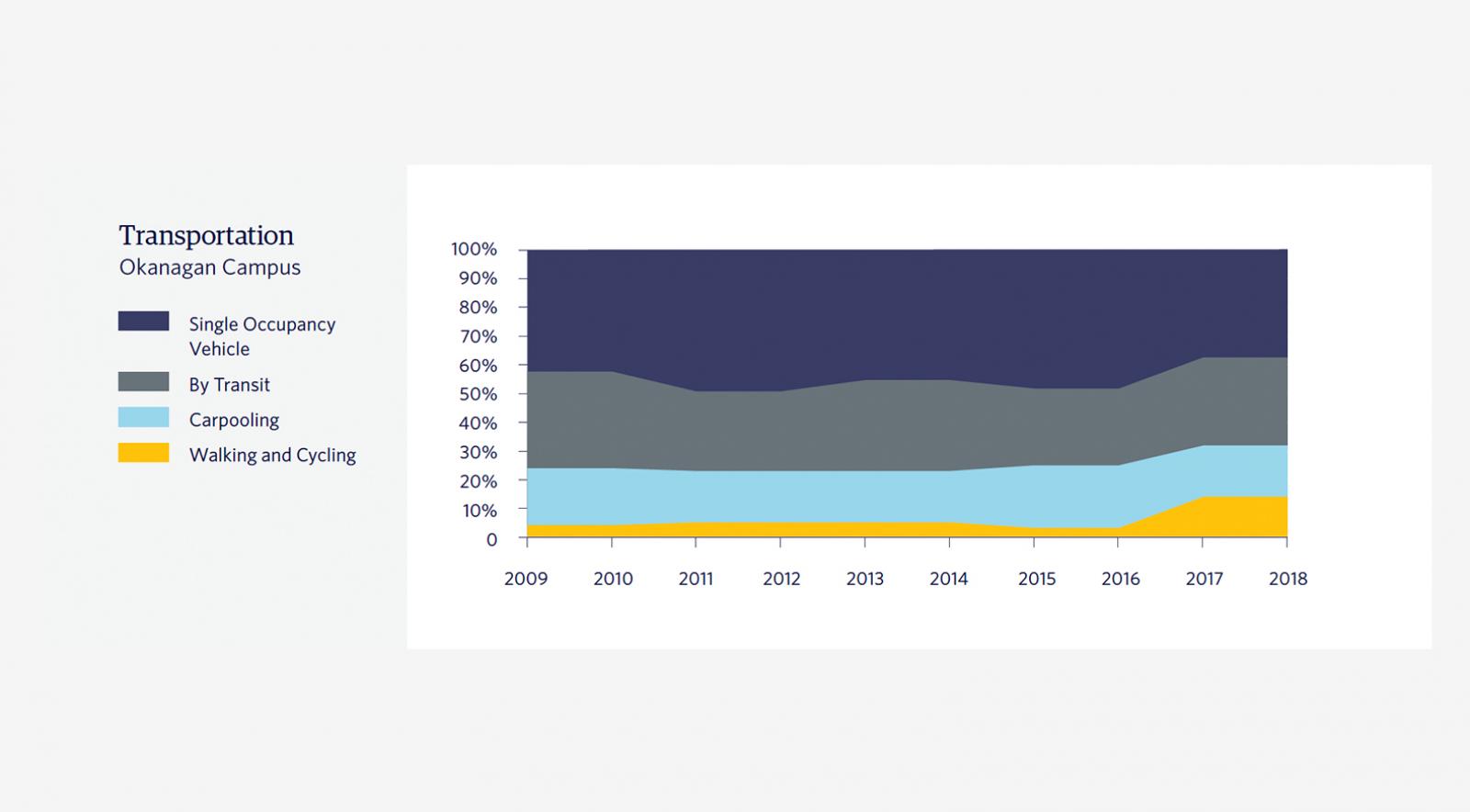 53%
OF ALL TRIPS TO AND FROM CAMPUS WERE MADE BY TRANSIT (VANCOUVER)
66%
OF ALL TRIPS WERE MADE BY SUSTAINABLE MODES OF TRANSPORTATION (VANCOUVER)
69%
INCREASE IN BIKE TO WORK WEEK PARTICIPATION (OKANAGAN)
62%
OF ALL TRIPS WERE MADE BY SUSTAINABLE MODES OF TRANSPORTATION (OKANAGAN)
KEY ACHIEVEMENTS
UBC VANCOUVER
SkyTrain to UBC endorsed by Regional Mayors | The City of Vancouver Council and TransLink's Mayors' Council on Regional Transportation endorsed a SkyTrain extension of the Millennium Line as the basis for future planning of rapid transit to UBC Vancouver.
Walk N' Roll program expanded | The Walk n' Roll program promotes active and sustainable transportation to local elementary schools. This year the program expanded via volunteers offering to run walking school buses or bike trains from new neighbourhoods.
Wayfinding for cyclists installed | New wayfinding signs were installed to help cyclists find key destinations on campus, draw cyclists out of pedestrian priority zones, and help them enjoy a faster trip.
UBC OKANAGAN
New campus entrance, bike lane, transit, overpass | The John Hindle Drive extension project provides alternative access to campus from the west. A new access road was also built that includes a multi-use pathway and bike lanes, and a new pedestrian overpass was built across John Hindle Drive to connect the campus to the south. Together, these improvements provide enhanced access for all modes of transportation including transit, relieving congestion on the east side of the campus.
Expanded electric vehicle charging | Adding to the capacity provided by standard charging points, six new Level 2 chargers were installed, identified by the blue charging stations, signage, and painted EV markings.
New cycling routes, bike storage | A number of new cycling routes connecting the campus to neighbouring communities were completed last year. In anticipation of increased demand, we increased bike storage to 452 – adding 55 two-bike racks and eight secure bike lockers in under serviced areas around campus.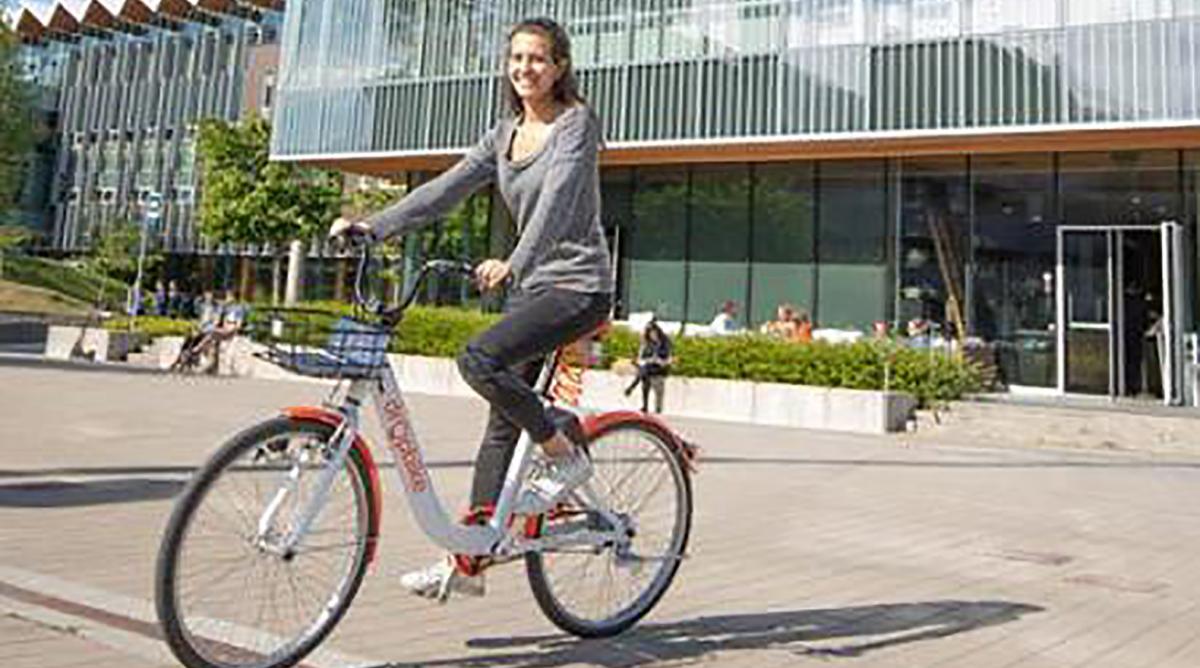 Campus Bike Share Pilot
In summer 2018, Dropbike began operating a "dockless" bike share program at UBC under a one-year pilot agreement. The test successfully demonstrated the potential for a campus bike share program to reduce on-campus travel times, improve access to services and amenities, support campus and community wellbeing, and serve as a first-/last-mile connection to transit.
Throughout fall 2018, the system saw an average of approximately 300 trips per day with usage from a broad range of students, faculty, staff, visitors and neighbourhood residents. In support, a number of SEEDS applied research projects investigated how the provision of bikeshare impacts the need and availability of bike storage.
As the first dockless bike share program in the region, the pilot used the campus as a test-bed for a new sustainability solution. Now UBC can share valuable findings with municipal governments considering similar programs, and will inform TransLink's development of regional bikeshare program guidelines.