Did you know that Ultra-Low Temperature (ULT) Freezers operating at -80°C use enough energy to power a single family home? Increase the temperature from -80°C to -70°C and reduce energy use by up to 42%.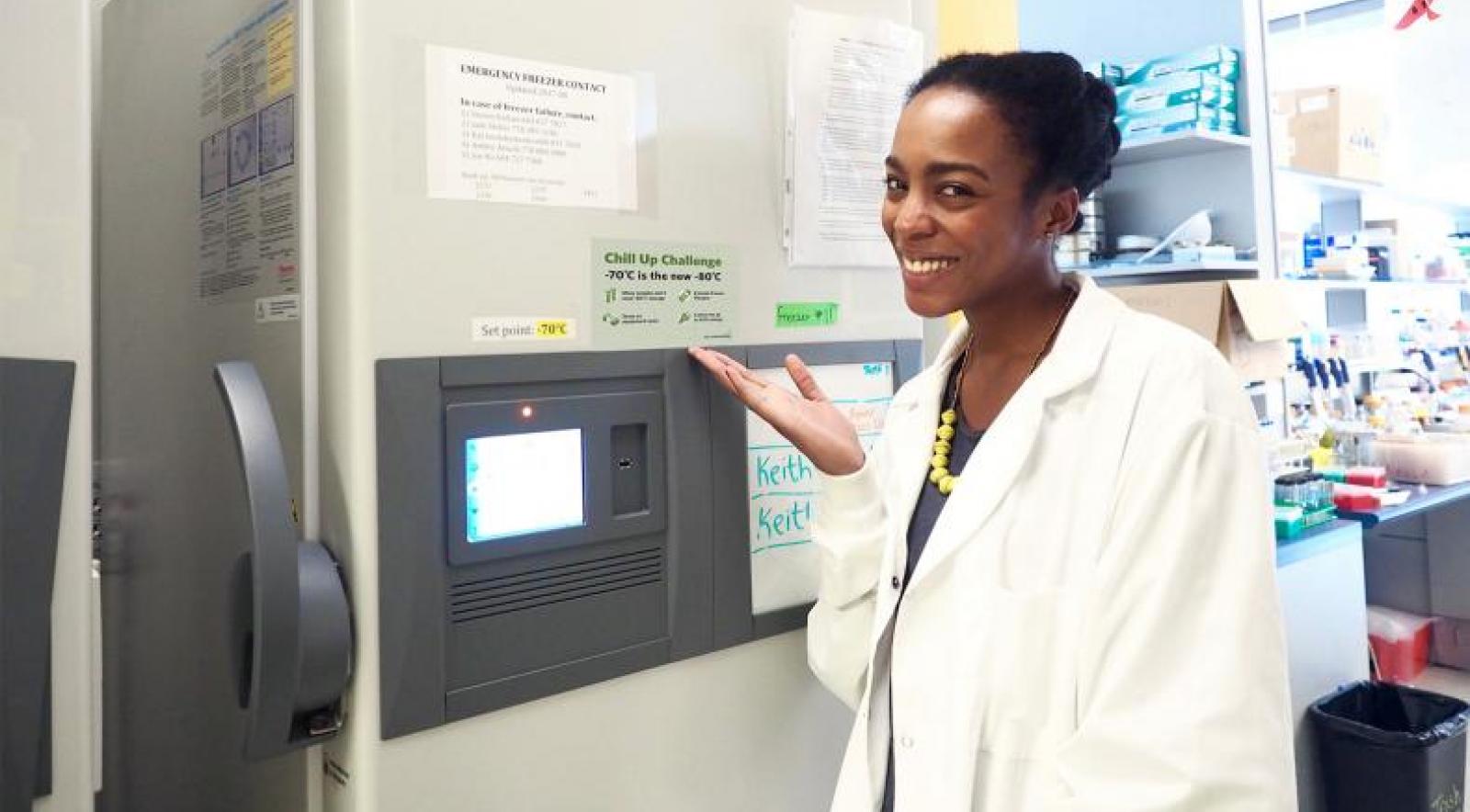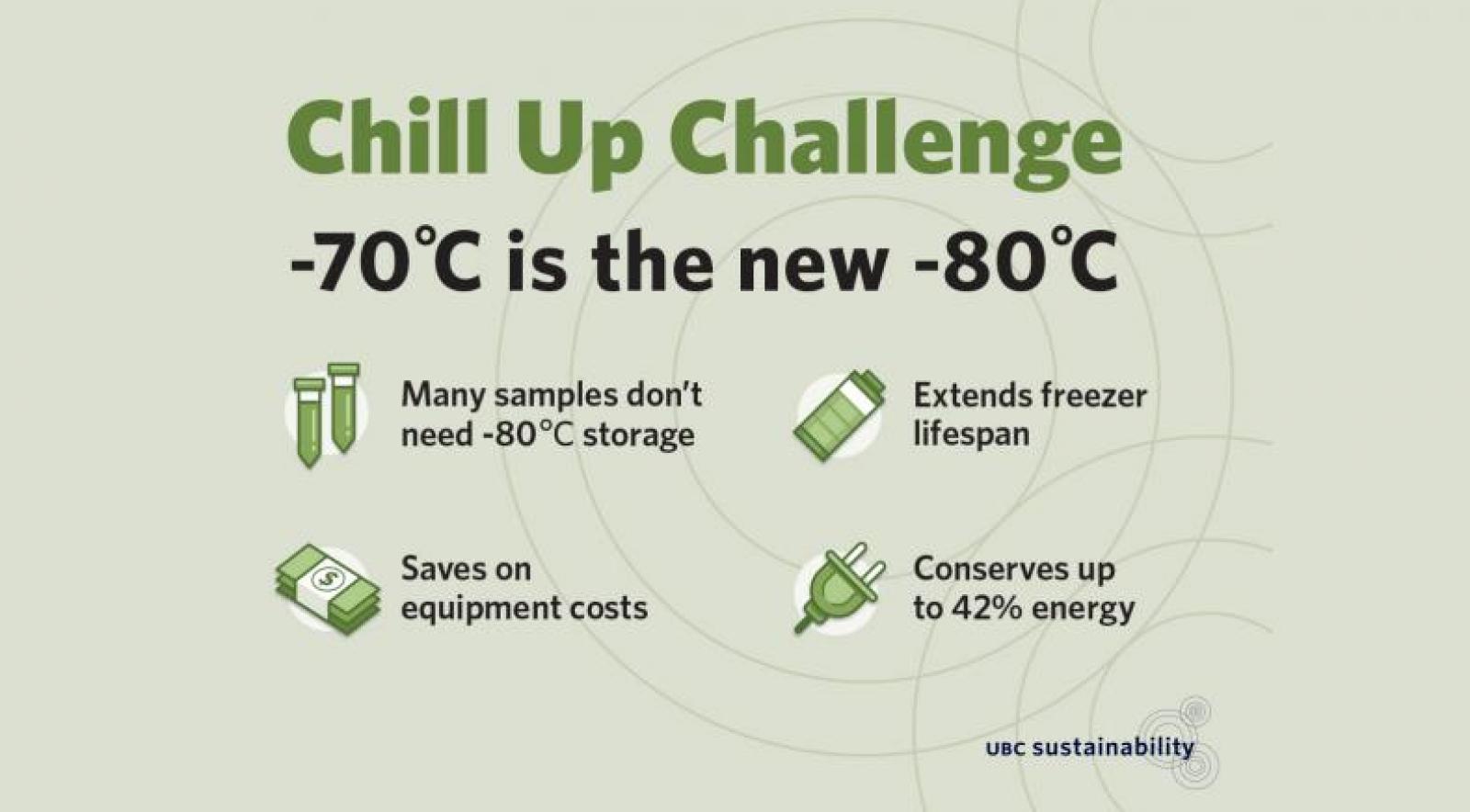 OVERVIEW
Ultra-Low Temperature freezers (ULTs) preserve millions of precious samples at UBC but are expensive, energy intensive, and require vigilant oversight. To tackle this, UBC researchers are joining others across North America in the Chill Up movement.
By raising the set point temperature of your ULT freezer from -80°C to -70°C, you increase its lifespan, save on equipment costs, and reduce its energy consumption by up to 42%. Over half of Michael Smith Laboratory researchers have set their ULTs to-70°C. Talk to your lab about adjusting your freezer set point from -80°C to -70°C.
Want to see the data, or find out what samples researchers are safely storing at -70°C?
Questions or feedback
Ready to chill up, have questions, or want to bring the challenge to your research building? Email green.labs@ubc.ca
Already have a ULT running at -70°C or higher? Email us and we'll get an 'I'm Chilled Up' freezer sticker to you!