Meet our 2021-2022 Student Sustainability Council and learn more about how they're improving sustainability efforts both on-and-off campus.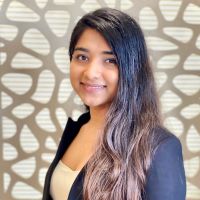 Prishita Agarwal
Prishita is a third-year Sauder student, specializing in finance with a concentration in Sustainability and social impact. She founded and built Rescued Glass, a circular economy venture to upcycle used glass bottles at UBC. As a director at CUS Sustainability, Prishita also organizes sustainability-related events on campus and works with students inclined towards making social or environmental changes.
Kiren Aujla
Kiren is a 4th-year human geography major. She was born and grew up as an uninvited guest on Musqueam lands in "Richmond". Kiren brings a wide range of experiences to the new role of Sustainable Student Events Coordinator. She has a background in facilitating communication, leadership, and cooperative-based workshops, creating ethical and sustainable procurement procedures, and cooperative-based community building. Kiren also carries with her a desire to be a genuine proponent for climate justice and equity. She is interested and constantly learning more about living and embodying cooperative values, healthy communication styles, and compassion-based leadership. Some of her out-of-office hobbies include beach days, learning about traditional Chinese and Ayurvedic medicine, and kayaking. She is very excited and grateful to be working with USI and Campus and Community Planning this year.
Anna Brookes
Anna Brookes is a third-year Global Resource System student and leads student engagement for the UBC Climate Hub. She works on projects to bring hopeful climate activism workshops to high schoolers, connect people in conversation about climate change at UBC, and mobilize students for the climate strike, divestment, and the climate emergency process. She's excited to represent the Hub and connect over climate action on the Student Sustainability Council this year.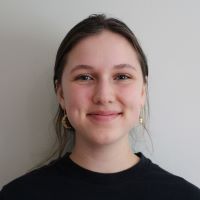 Cara Chapman
Cara is a second-year student in the environmental engineering program. She is representing Sustaingineering, a UBC design team focused on powering change in communities through sustainable solutions. Cara is the project manager for the rainwater harvesting project, collaborating with communities in coastal BC to integrate the systems into future homes. Her studies and work in the design team highlight her passion for integrating sustainable design processes with social justice. Cara looks forward to working with a dedicated and passionate group of students to make actionable impacts on our community.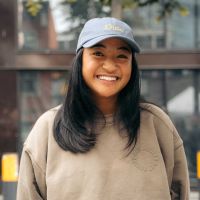 Elizabeth Chung
Elizabeth Chung is a second-year commerce student born in Vancouver representing the Sustainability Ambassador program at UBC. She has a strong interest in incorporating sustainable practices into businesses. Moreover, Elizabeth is interested in discovering innovative ways businesses can prioritize the environment as their top stakeholder. Nature has not only been a place where she finds solace but has been a place that has healed her spiritually in ways that are indescribable. From this, she has made it her mission to give back to the environment in any way that she can! Elizabeth hopes to contribute new and fun ways to incorporate sustainability into students' lives and change the status quo of how we view sustainability.
Mahak Dugar
Mahak Dugar is a fourth-year Economics student, minoring in Environment and Society. She represents the Environmental Policy Association as the VP Policy Analyst. Apart from this, she is also a product coordinator at the Sprouts Cafe, VP External at Unicef, and a Junior Editor at IONA Journal. Growing up in India, she noticed the disastrous repercussions that fast-paced economies have on the planet. Therefore, she chose a field where the intersectionality of her disciplines will allow her to gain a deeper understanding of sustainable economies and how they can be developed. In the future, Mahak hopes to shift economic dynamics towards the protection of the environment through concrete policy and research opportunities.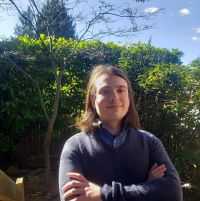 Griffin Hay
Griffin is a third-year Global Resource Systems student, focusing on sustainable solutions for today's food system issues. Passionate about the intersection between social impact and the sciences, Griffin is working toward developing both research and methods that can be applied towards either policy or private enterprise bases in order to further sustainability progress on a societal level. As a member of the 2021-22 UBC Sustainability Ambassadors cohort, Griffin has been selected as one of the group's representatives to the Student Sustainability Council and aims to represent the Ambassador's goals and push the dialog toward an actionable sustainability-focused agenda.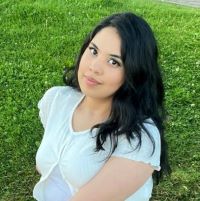 Ekamjot Kaur
Ekamjot Kaur (she/her) is this year's UBC Cooking Club President, and a 2nd-year student in the Faculty of Land and Food Systems, majoring in dietetics. Being passionate about food from a very young age, she has observed too much food wastage and regards this as one of the most important sustainability issues today. Being part of the SSC will give Ekamjot and the club a voice to work towards reducing food wastage on UBC campus. She loves cooking in her spare time, especially healthy recipes that taste and look good.
Samuel Kenston
Sam Kenston is a Ph.D. Student at the School of Population and Public Health. His Ph.D. research aims at understanding how the built environment (defined as neighbourhoods, workplaces, schools, shops, sidewalks, bike paths, streets, transit networks and pollution) affects lifestyle behaviours in the prevention of cancers. He is also the VP Students of the Graduate Student Society (GSS). The GSS promotes and protects the academic, social, and cultural interests of its members. The society hopes to enact sustainability and climate change policy for its members and Sam is looking forward to championing this agenda. He is excited to be part of a group of people that are fighting for climate justice in our world.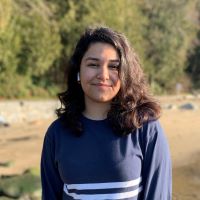 Mansi Dhaundiyal
​Mansi is a third-year chemical engineering student representing Engineers for a Sustainable World. Indian by birth, she grew up in Bangkok, Thailand. Her most cherished memories include the calm and beautiful beaches of Southern Thailand and the busy markets of India. She spends her free time working on her newest interest, crocheting. Still a beginner, Mansi is looking for interesting projects to take on. Her interest in sustainability sprouts from her passion to build a cleaner society and her eagerness to learn more about renewable energy production. She wishes to contribute her perspective to the council, providing an engineering approach to UBC's sustainable initiatives.
Liam Kynaston
Engineers for a Sustainable World's UBC chapter is an organization of students working toward sustainable solutions at UBC, throughout society, and around the world. A fourth-year mechanical engineering student with experience in urban planning, active mobility and park management, Liam brings a broad set of personal experience along with the shared expertise of ESW.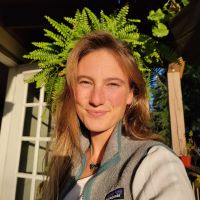 Natalie Lapierre
Natalie (she/her/hers) is currently completing her undergraduate degree in Political Science and French at UBC. She is thrilled to represent the UBC Sustainability Ambassadors this year to the Student Sustainability Council (SSC). While Natalie's academic experience is grounded in Political Science and French, her hobbies outside of schools such as hiking and backpacking, as well as her work as a sea kayak guide and instructor, have fostered her interest in multiple facets of sustainability. Spending most of her time outdoors and yielding a great appreciation for natural life and humanitarianism, Natalie is eager to work on sustainable solutions for our futures. Natalie looks forward to engaging in productive dialogue with the goal of creating tangible, sustainable change via her participation in the SSC at UBC.
Clayton Lee
Clayton is a third-year Integrated Sciences student specializing in immunology, physiology, and epidemiology. He represents The Science Undergraduate Society where he serves as a Sustainability Co-chair. He takes pride in UBC's ambitious vision toward building a sustainable future. However, this demands cooperation from the entire community. Clayton is passionate about cultivating the next generation of environmentally conscious individuals through education. He is committed to empowering students by raising awareness of the diverse methods to embrace sustainable practices. Moreover, he is eager to learn more about the sustainability initiatives on campus.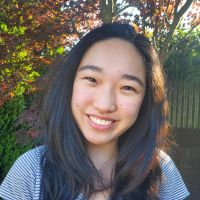 Rachel Lee
Rachel represents UBC eProjects, an interdisciplinary hub for entrepreneurship and innovation. Through eProjects, she got to understand how social entrepreneurs operate and the daily challenges they face. She is excited to learn and contribute to a more sustainable UBC campus. Rachel is a second-year Sauder student intending to minor in data science.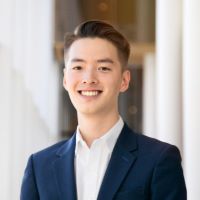 He-Yen (Ian) Lin
Ian is going into his final year at UBC, majoring in Political Science and minoring in Environment and Society. While finishing up his degree, Ian is currently working at Tentree as a Research Analyst, a Vancouver-based apparel company that plants ten trees per product purchased. Inspired by case competition problems, Ian found his passion for sustainability while participating in Microsoft's Discover AI challenge. His team placed Top 3 Canada-wide, with their prototype app that allows users to scan the ground for litter in return for in-app points. Throughout his undergraduate years, he has held various leadership positions as the Sustainability Project Coordinator at the AMS of UBC, Conference Co-Chair at CUS Sustainability, and worked as a Sustainability Engagement Assistant at UBC C+CP. Outside of work, Ian can be found trying to find the best cocktails, playing volleyball with friends, and binge-watching Netflix series.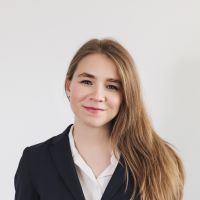 Ekaterina Manskaia
Ekaterina Manskaia (Kate) is a coordinator at the LFS US Sustainability committee. She is currently a 2nd-year student in Applied Animal Biology. Kate joined the Student Sustainability Council because she wants to be more involved in sustainability projects at UBC, gain and share experience and help other groups with their amazing work! She also wants to bring more awareness of sustainability projects to her faculty as well as to be a part of the community of people, who are passionate about being respectful to nature, other people, and life overall. Fun cats: has 4 cats right now, Biology is her second degree, and her first degree was in Law. She decided to bring to life her passion to help others in a more scientific way rather than in the legal field. Kate hopes to become more educated and experienced on current sustainability issues to be able to help professionally.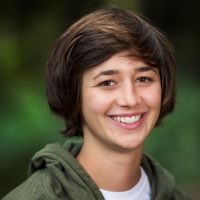 Isabella Montecalvo
Isabella Montecalvo (she/her) is a fourth-year student studying Human Geography and minoring in Geographic Information Systems. She is a "Third Culture Kid," with a mixed background, and has grown up all over the world (US, India, Thailand, Turkey, Switzerland)! Her family currently resides in Phnom Penh, Cambodia. This year, she is representing the Global Lounge on the Student Sustainability Council. The Global Lounge, otherwise known as the Simon K.Y Lee Global Lounge, is located in the UBC Marine Drive residence and is a capacity-building hub for student-led global citizenship initiatives that foster responsive programming grounded in the needs and interests of the community. Isabella leads the Sustainability Committee at the Global Lounge and is excited to join the SS Council to have a voice on university and campus projects and advocate for sustainability initiatives at all levels. As a council member, she hopes to offer insight into the international student experience at UBC, use her knowledge and connections to the campus community (programs, clubs, and initiatives) and stand up for those without representation to enrich dialogue around sustainability-related issues and concerns on the council.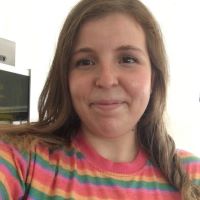 Jade Poisson
Jade Poisson is the co-chair of Green Chemistry UBC and a fourth-year Ph.D. student in the chemistry department. Jade became interested in sustainability shortly after learning about the animal agriculture industry. Currently, Jade is committed to learning about ways to reduce waste and energy consumption in research labs in addition to food waste at restaurants on campus. She hopes to be able to contribute to UBC's sustainability community by providing feedback and helping to bring to fruition new sustainability initiatives!
Sarah Pudritz
Sarah is a fourth-year student studying environmental science and political science. She is VP External Relations for UBC's Environmental Policy Association and is excited for a year filled with dialogue centered around climate action. Sarah is an advocate for adopting sustainable practices and has experience organizing sustainability initiatives to reduce volumes of single-use waste in communities. In her spare time, Sarah enjoys spending time in nature with her dog and friends. She is looking forward to being a part of a passionate group of students advocating for sustainable initiatives.
Alexandra Reinhardt
Alexandra Reinhardt represents the UBC Women in Science club as the Vice President of External Affairs. Alexandra is a third-year student in the Faculty of Science who focuses on how society affects marine ecosystems in British Columbia. Alexandra also focuses on climate change and its effect on marine ecosystems. This summer she studied the correlation between amphipod population dynamics and increasing temperatures. As a part of this council, Alexandra plans to discuss new ideas on how to extend the profile of women in sustainability sciences and plan new projects which help connect women in sustainability.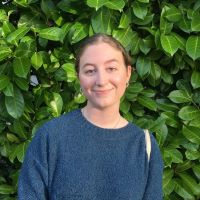 Lizzy Ruta
Lizzy is a fourth-year student from Toronto majoring in Global Perspectives in the Natural Resource Conservation program. She is one of the Co-Chairs of the Student Environment Centre and the Coordinator of the Free Store. The Student Environment Centre provides resources to support environmentally-friendly initiatives, and the Free Store promotes a more circular economy on campus. She is passionate about sustainability and how we can incorporate more sustainable practices into our everyday lives. In the future, she aspires to work in the field of urban planning in hopes of embedding environmentally-friendly structures into our communities.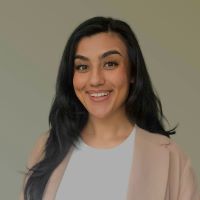 Anisha Sandhu
Anisha Sandhu is a fifth-year student in the Faculty of Land and Food Systems. Her interdisciplinary degree explores nutrition, sustainable agriculture, and a deeper look into the inequities of the food system. Anisha joined the Student Sustainability Council on behalf of the AMS Sustainability portfolio, working as the Sustainable Project Coordinator. In this role, Anisha supports student-led projects and helps support sustainability-focused groups on campus by developing opportunities through the AMS Interactive Centre. Additionally, she contributes to UBC's Food Security Initative, UBCClimate-Friendly Food System Committee, and UBC's Food System project.
Ephraim Su
Ephraim, a member-at-large this year on the SSC, has worked at a food kitchen where he helped with the collection of produce nearing their expiration dates, or of unwanted foods by grocery stores so that they could be sorted and redistributed to those in need. To encourage sustainability, the food bank where Ephraim worked made sure that everyone brought their own reusable bags to pick up their goods. He believes that subtle differences such as these (e.g., reallocating food to the right people and using minimum packaging) will help make our world a more sustainable place for future generations.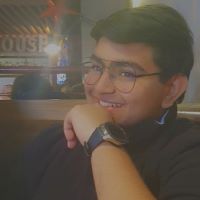 Saksham Tandon
Saksham Tandon is a freshman at the UBC Sauder School of Business studying Bachelor of Commerce, concentrating in Sustainability and Social Impact while serving as the Internal Director at the UBC Social Enterprise Club. Saksham grew up in Gurugram, where he saw the city build itself into an economic powerhouse and become one of India's most prominent financial hubs. He strives to inculcate societal aspects into business and entrepreneurship; founding Dog's Life, a not-for-profit. Using an online portal, they connected stakeholders to reduce the time taken during the adoption and rehabilitation of stray dogs. Through the SSC, he wants to pursue this objective and focus on generating value for the community via business. Saksham is also profoundly interested in vexillology; fun fact, his favourite flag is Bosnia and Herzegovina's.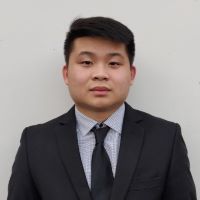 Josh Ting
Josh Ting is a 5th year accounting student. He has been involved with the UBC Social Enterprise Club for 3 years, and this year he is one of the external directors for the team. Josh was born in the Philippines but moved to Canada when he was 8 years old. He grew up in Richmond and moved to Vancouver to start studying at UBC. In his spare time, Josh enjoys watching sitcoms on Netflix. His favourite is Brooklyn 99. As a sustainability council member this year, Josh hopes to get more involved and learn more about what he can do to impact sustainability as well as leveraging the network of the Sustainability Council to reach more people with the UBC Social Enterprise Club.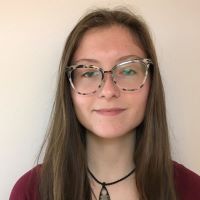 Allison Walters
Allison is a third-year Sustainable Agriculture and Environment student who is passionate about animal rights, social justice, and the environment. She works on an organic vegetable farm in the summertime and loves laying in the sunshine and eating fruit. She represents the club Vegans of UBC, which aims to connect people who are interested in veganism and to promote veganism to the UBC community. One of the main reasons why Allison advocates for veganism is because of its environmental benefits. In the SSC, she hopes to share her knowledge about sustainable food while learning about other sustainability initiatives.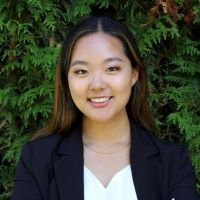 Rynn Zhang
Rynn Zhang is a Materials Engineering student, returning to the Council to represent UBC WasteNauts, an engineering design team focused on the principles of a circular economy. She represented them on council last year, as well. Rynn hopes to become a leader in sustainable development, bringing her technical engineering knowledge and her passion for an environmentally just future. She is currently the Project Lead for the Textile Waste Recycling project at UBC WasteNauts and a student researcher on the upcycling of cotton waste. Rynn hopes to create value out of waste streams and push towards a sustainable future for fashion considering the social, economic, and environmental dimensions.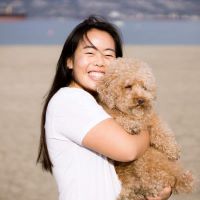 Sarah Zhao
Sarah Zhao (she/her) is a fourth-year student studying Political Science and Economics, with a minor in Chinese Language and Culture. She is excited about joining the team at TLSE as the Climate Engagement Project Assistant, where she will be working on the planned expansion of the Sustainability Ambassadors program with a focus on BIPOC engagement. She is very interested in exploring and understanding equity issues within the context of climate change and action and hopes to learn more about these issues in her role at USI. Outside of school and work, she loves to read and is always looking for recommendations — if you have any (related to sustainability/climate change or not), please share them with her.