Meet our 2022-2023 Student Sustainability Council and learn more about how they're improving sustainability efforts both on-and-off campus.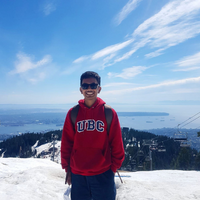 Abul Bashar Rahman
Abul Bashar Rahman (he/his) is a first-generation Bangladesh settler learning, working, and living between the unceded, ancestral, and traditional territories of the xʷməθkʷəy̓əm [Musqueam] people. He is a junior at the University of British Columbia studying in the Bachelor of International Economics (BIE) program representing the Sustainability Ambassadors. Creating bridges through means of technology and innovation is how he initiates different poverty intervention measures. He is very passionate about people and climate – starting ventures and movements that mobilize folks toward collective actions. He is also the undergraduate representative for The University of British Columbia in Conference of Parties (COP 27) taking place in Sharm El-Sheikh, Egypt. Bashar is always up for discussing new innovative ideas, anything about development economics, social procurement initiatives, effective altruism, axiology philosophy, empathy, and education. He hopes to use the tools and network of Student Sustainability Council in using his voice towards climate action across different initiatives at the university.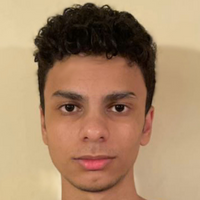 Ali El-Tanamly
Ali El-Tanamly is a second-year Egyptian student studying Cognitive Systems in the Faculty of Arts. In his free time, he enjoys music production, DJing, or watching shows (currently watching House of the Dragon). Ali is representing 'Vegans of UBC', who have been present on this council a few times before and are concerned with how food systems and diets directly tie into sustainability. As a representative of 'Vegans of UBC', Ali hopes to make it clear that the environmental benefits of adopting vegan diets are well-substantiated and deserve to be discussed in the council. Ali believes animal rights and environmentalism are intersectional and hopes to contribute by bringing forth a perspective of sustainability that honors that. Lastly, 'Vegans of UBC' supports vegan and sustainable food security initiatives like 'Sprouts', which have been defunded. It's one of the group's priorities to bring attention to such food projects and advocate for their support.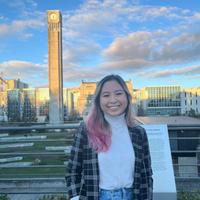 Alyssa Yu
Alyssa Yu is a fifth-year student studying Environmental Science with a minor in Political Science. She is representing Vegans of UBC and is excited to work alongside others in the Council! She grew up in the Philippines and moved to Canada in 2014 and loves to veganize Filipino food! She grew up volunteering in an animal shelter and with many pets (cats are her favourite), which is what pushed her to go vegan 4.5 years ago. She hopes to be able to advocate to increase plant-based food options on campus and increase student engagement in sustainability initiatives.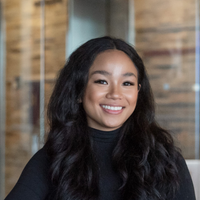 Bernadette De Vera
Bernadette De Vera is in her final year of studying Environment and Sustainability through the Geography Department. She is the AVP Sustainability at the AMS of UBC and is interested in climate change mitigation, circularity initiatives and impact investing. Her previous internship experience includes ESG engagement, sustainability reporting and environmental research. Through being a part of the Student Sustainability Council, she looks forward to engaging in meaningful dialogues around climate change while connecting with a community of passionate students. Outside of university, Bernadette can be found at a pilates class, cooking food for her friends or hiking across the BC mountains.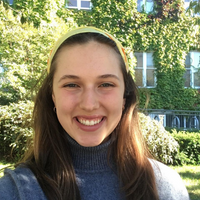 Cara Chapman
Cara is a third-year student in the environmental engineering program. She is representing Sustaingineering, a UBC design team focused on powering change in communities through sustainable solutions. Cara is a co-captain of the team, collaborating with each project (tiny home, rainwater harvesting, wind turbine, etc) to achieve community-focused solutions for housing problems. Her studies and work in the design team highlight her passion for integrating design processes with social justice. Cara looks forward to working with a dedicated and passionate group of students to make actionable impacts on our community.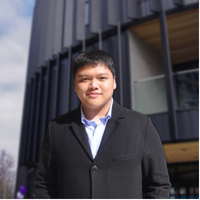 Ian Caguiat
Ian (he/him/his) is a fourth-year student in Political Science with a minor in Law and Society. He is currently the President of UBC Alpha Phi Omega, which is an international coeducational service organization that provides its members the opportunity to develop leadership skills as they volunteer on their campus and community. As this year's President, one of his goals is to highlight the 17 United Nations Sustainable Development Goals through their events and workshops in APO. Ian is also the AVP University Affairs of the Alma Mater Society and the VP Administration of the Arts Undergraduate Society, and is interested in sustainable land use and green spaces, campus food insecurity, and sustainable event planning.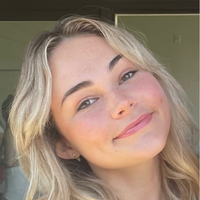 Julia Savage
Julia Savage is representing the UBC Botany Enthusiasts Club, serving as their President this year. Julia is in her third year of the Urban Forestry program while completing her third WorkLearn term with the UBC Farm. Growing up on the Sunshine Coast, Julia developed a deep connection to the natural environment and an interest in sustainability. Outside of school, she can be found at the pottery studio or playing beach volleyball. Julia hopes to use her diverse connections on campus to bring fresh perspectives to the council, and she is excited to work alongside passionate individuals to promote sustainability initiatives at UBC.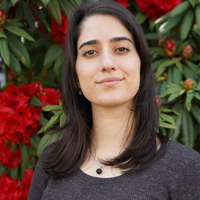 Moloud Mazaheri
Moloud Mazaheri (Molo for short) is a fourth-year student studying the integration of Biochemistry and Sustainability through the Integrated Sciences major. Her passion for sustainability and working in wet labs has led her to pursue great opportunities such as working in research labs, co-authoring a chapter in The Carbon Almanac book, being involved with a startup sustainable fashion company called SEGAN (Sustainable and Vegan) and so on. Moloud is the VP External at World Vision Club. Given her experience, execs selected her as the WV representative on this council. Although UBC WV is known for raising funds for underprivileged kids across the globe, their main office in Toronto is also involved with other ongoing global issues such as climate change and child labour. Hence, Moloud hopes to collaborate with another representing group on the council to initiate a sustainability program at UBC using resources from WV's main office. Fun but annoying fact about Moloud: She loves bubble tea but would refuse to drink it if she didn't have her reusable straw:) earth > bubble tea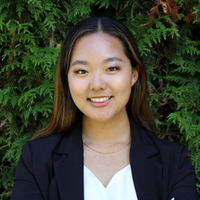 Rynn Zhang
Rynn Zhang is a Materials Engineering student, returning to the Council to represent UBC WasteNauts, an engineering design team focused on the principles of a circular economy, for the third time! Rynn hopes to become a leader in sustainable development by combining her technical knowledge, ability to empathize, and genuine passion to inspire others to care for the planet and the people. She is currently the VP Sustainability at UBC WasteNauts and will be attending COP27 in Sharm el-Sheikh, Egypt as an Official Observer!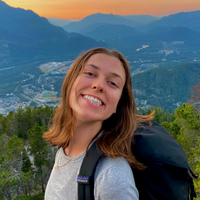 Sarah Pudritz
Sarah Pudritz is a fifth-year student pursuing a major in Environmental Science and a minor in Political Science. As a member of the council last year, she enjoyed contributing ideas that helped shape how sustainability looks like at UBC. Sarah is excited to continue representing the UBC Environmental Policy Association (UBC EPA) this year on the council. The UBC EPA is a student-run club that analyzes the political and economic impacts of environmental policymaking, from the municipal level to the global level. Sarah grew up in Vancouver and has seen climate change taking place in her own backyard through the shrinking of glaciers on coastal mountains and the rising temperatures in summer months. This has sparked her interest in learning about sustainability and getting involved in the council. When Sarah is not studying, you can find her in the mountains hiking with her dog. Sarah is looking forward to hear about all the exciting projects that students and staff are working on to make UBC a more sustainable place, and she hopes to contribute ideas that can enhance the success of these initiatives even further.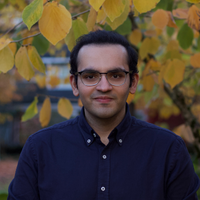 Shreyansh Manchanda
Shreyansh is a 5th-year student at UBC Sauder specializing in Business Technology Management. He is the founder of NNECT, a social ordering platform that helps local businesses in getting group orders in advance, enabling them in improving their margins and transferring the saving to customers as discounts when they subscribe or order together with their friends. NNECT has saved over 100k+ kg of CO2 emissions related to food delivery on campus by delivering over 30k meals in just 150 trips since launching last year. Shreyansh is looking forward to devising, supporting and implementing projects and policies on campus that help students in becoming more sustainable in their day-to-day lives!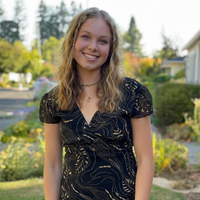 Sofie Doig
Sofie is a third-year student in the Bachelors+Masters of Management program majoring in Geography: Environment and Sustainability. She is the Secretary of the Student Environment Centre, a resource group providing support for sustainability-focused and initiatives by student's part of the UBC community. Growing up in Northern California, Sofie loves spending time outdoors at the beach, hiking, or swimming, and has a deep appreciation for the environment that she translates to her studies and daily life. Sofie is passionate about making sustainability practices, resources, and knowledge accessible to more people, especially youth. As part of the council, she is excited to contribute to a group of dedicated individuals on campus and continue to improve UBC's sustainability actions!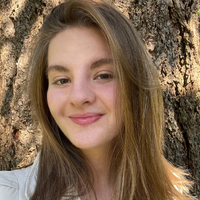 Sofya Babak
Sofya Babak is a 3rd-year student in Natural Resources Conservation, representing the Faculty of Forestry and Sustainability Ambassadors in the Sustainability Council. She is passionate about community planning, nutrition, and ecosystem resilience. She came to UBC specifically to engage with climate justice and environmental issues, because they were not known where she grew up. Sofya was one of the first people to start up the environmental conversation back home, by organizing educational lectures in Russian schools. She now hopes to engage in more tangible conservation and sustainability projects in all of the environmental, social and economic domains. She is currently working on a project with the Center for Community Learning to improve UBC's food security and is also growing her portfolio as a fashion and travel photographer. Sofya hopes that the Sustainability Council will be the place to meet like-minded leaders in sustainability and push forward important projects.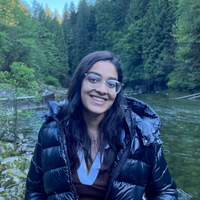 Sushmita Mahadani
Sushmita Mahadani (she/her) is a third-year student at UBC pursuing an Honours in Psychology with a Masters in Management (Dual Degree). She is thrilled to represent the UBC Arts Undergraduate Society (AUS) where she serves as the society's Sustainability Director and strives to lead AUS toward a more sustainable future. Her ongoing projects within the society comprise revamping the internal AUS Sustainability Strategy and introducing various incentives to urge members to reuse and repurpose items from the inventory for all AUS-related events. She also spearheads the "Greenify the ASC Project" to equip the new Arts Student Centre at UBC's Vancouver Campus with plants and promote a sustainable and healthy working environment, as well as increase engagement within the AUS through sustainability-related events. While her background lies in Psychology and Management, some of her hobbies include hiking and art, and she tries to inculcate transferable skills from academic and recreational sectors to foster a personally and professionally sustainable lifestyle. Sushmita is eager to be a part of the Council and learn from the discussions along with contribute to future sustainable practices.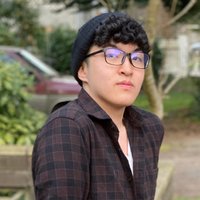 Zhenyi Tsai
Zhenyi Tsai is a third-year student doing a double major in Geography and Political Science. His upbringing encompassed two places; the outskirts of British Columbia and a remote region of northwestern China, and so he was raised with both Buddhist and Indigenous values about the inseparability of humanity from the earth, cosmos, and nature. From this, he developed his love for, sustainable living and the environment. Aside from his extensive experience in executive and facilitation for organizations such as the BC Blind Sports Association as a lead facilitator, UNICEF UofT as Co-Director, and the UofT G20 Research Group as compliance analyst on climate and environmental policy, Zhenyi has specialized in sustainable procurement processes, equitable sustainability development and a climate policy analytics. Drawing on his experience with the G20 Research Group, he is well-versed with current sustainability and climate issues, being able to accurately translate and engage in necessary climate mitigation initiatives and sustainable development goals. Having done this, he is well-positioned to do the same for the Sustainability Student Council at UBC in the future. His goal is to inspire greater attention to climate justice, environmental sustainability, and equity by embodying cooperative values, healthy communication, and engaged justice initiatives.