Find out more about your responsibilities and commitments, the skills we're looking for, the training we provide, and the benefits of becoming a Sustainability Ambassador. Applications currently closed - we will re-open for applications in spring 2020.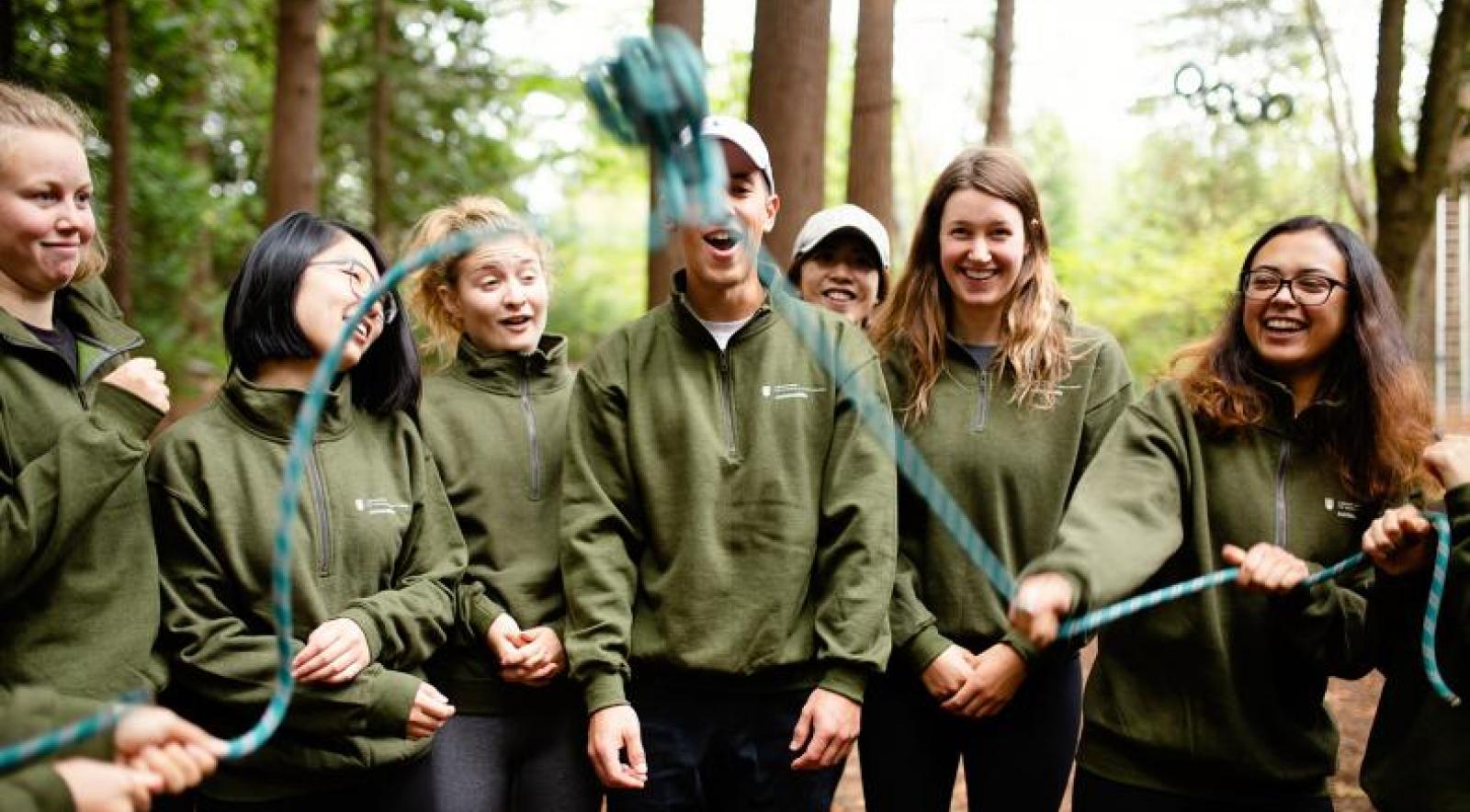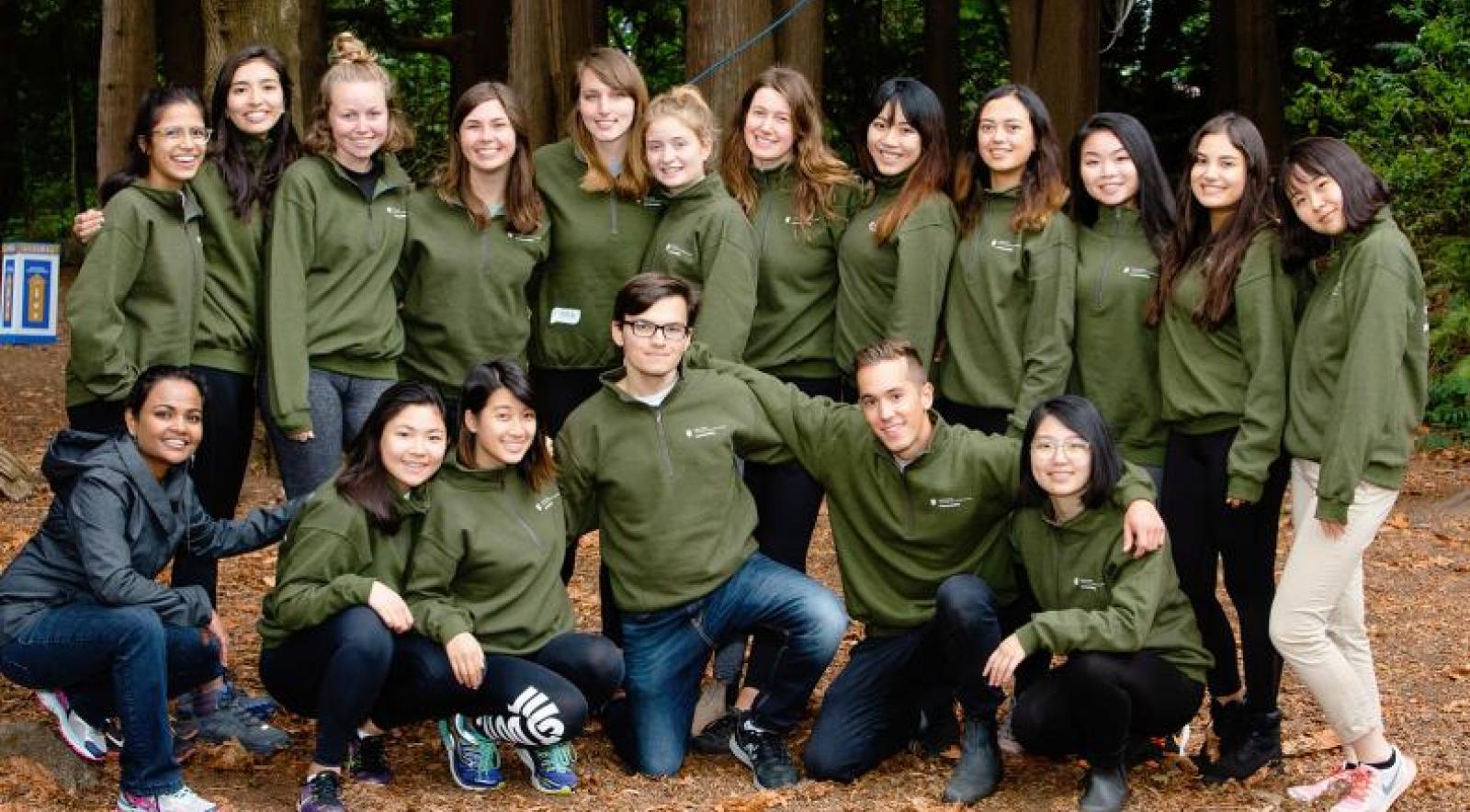 WHAT WE LOOK FOR
The Sustainability Ambassadors Program welcomes undergraduate and graduate students from all academic disciplines. Your passion for sustainability and willingness to take initiative and collaborate are essential.
SKILLS
Typically, the kind of skills you'll need include:
Enthusiasm about sustainability and leadership at UBC
Ability to take initiative or work cooperatively in small and large teams
Capacity to learn and share information with peers
Effective collaboration and workshop facilitation
Commitment to ongoing learning about sustainability
Reliability as a Sustainability Ambassador and peer educator
Positive attitude!
BENEFITS TO PARTICIPATING
By joining the Sustainability Ambassadors Program, you'll be given the support and mentorship required to bring your ideas for sustainability at UBC to life, and to develop valuable professional skills.
Specifically you will:
Develop deeper knowledge about sustainability and UBC sustainability initiatives
Acquire personal and professional competencies, skills, and experience, including community engagement, communication, event planning, and workshop development
Build your network and connections with student leaders and professionals in sustainability
Receive sponsorship to attend the annual UBC Student Leadership Conference
Get guidance and support to conceptualize and develop your own ideas around sustainability
HOW TO APPLY
Applying to become a Sustainability Ambassador is easy.
1. Review the responsibilities and time commitment
Read all the information on this page to make sure you understand the responsibilities and can commit the time required to participate.
2. Prepare your application
Our online application will ask you some questions about why you want to be a Sustainability Ambassador, what you hope to learn, and to describe the key strengths or qualities you will bring to the role.
3. Update your resume
You will need a current resume. This must be provided in PDF format, using the following name convention: Firstname_Lastname.pdf (e.g., Priyanka_Chopra.pdf).
4. Submit your application online.
**Applications are currently closed. Applications for the Sustainability Ambassadors Program will re-open in spring 2020.**

RESPONSIBILITIES
As a Sustainability Ambassador, you'll be expected to perform specific responsibilities including:
Planning and delivering sustainability programs and events
Creating promotional materials and marketing campaigns for programs and events
Promoting sustainability programs and events through personal networks and online campaigns
Enhancing sustainability in your department and faculty
Staffing booths at orientation and special events across campus
Developing new approaches to reach UBC students
Providing student groups with sustainability training and support
Collaborating with campus groups to address sustainability issues or requests
Facilitating connections between sustainability groups on campus
Participating in the Student Sustainability Council [link]
TIME COMMITMENT
Sustainability Ambassadors commit to an 8-month term from September to April, and contribute 4-5 hours per week to the following activities:
Sustainability consulting (1 hour per week)
Ambassador team meetings and training (1.5 hours per week)
Outreach (1 hour per week, depending on the time of year)
Project team meetings (1 hour per week, depending on programming cycle)
TRAINING
You'll be trained in leadership and professional development by UBC's Sustainability Initiative team, including our Manager of Sustainability Student Engagement.
Workshops are held during regular meetings and on key training days. You'll also discuss sustainability issues during weekly meetings to ensure you develop key sustainability competencies, and are up to date on UBC's sustainability resources.
Training sessions and meetings are mandatory. Please build your schedule of courses and other commitments around the following dates and times:
Spring Welcome Event : April 5, 2019 (exams start April 8)
Orientation Session: September 7, 2019 (8:30am - 4:30pm)
Weekly team meetings:
Tuesdays 3:30-5pm, September 10 – December (TBD), 2019, January 7 – April (TBD), 2020
There are no meetings during exam periods
Manager, Sustainability Student Engagement may need to change meeting times
2020 Spring Welcome Event: Date (TBD). Your turn to welcome new Ambassadors.
OTHER OPPORTUNITIES
PROGRAM DEVELOPMENT
Ambassadors are invited to volunteer from May to August to develop the program's annual goals and commitments with the Manager, Sustainability Student Engagement and other UBC Sustainability Initiative staff.
NEW SPORT AND SUSTAINABILITY AMBASSADOR
UBC's Sustainability Initiative has partnered with the School of Kinesiology's Centre for Sport and Sustainability to select undergraduate and graduate students to be Sport and Sustainability Ambassadors. The goal of this partnership is to increase awareness of the relationships between sport and human and ecological wellbeing, social and economic development, and cultural identity.
Sport and Sustainability Ambassadors will be mentored by a faculty or staff member and will focus on a sport-specific project, or work to address the role of sport in broader initiatives. You'll brainstorm new ways of engaging the UBC community in sport and sustainability, and may develop programming to support your goals.
Please let us know when you apply if you're interested in becoming a Sport and Sustainability Ambassador.