How does it feel to be a Sustainability Ambassador? Hear from current Sustainability Ambassadors – what's important to them, what they hope to achieve from their experience, and what they've gained from taking part.
Ambassador bios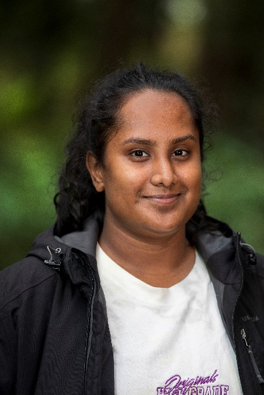 Akhila Anandavally Varghese
Food, Nutrition and Health Major, Faculty of Land and Food Systems
Akhila Ananadavally Varghese, (she/her) is a 5th year undergraduate student from in the Faculty of Land and Food System (LFS) studying Food, Nutrition and Health. Growing up in India and being fortunate to study in schools that focused on sustainability and the natural environment, the seed to explore Environmental health was planted. After coming to UBC, learning in LFS and working in this space her interests started to expand in the intersections of Population and Public Health/Nutrition, Sustainability and Food/Social Justice. Through the Sustainability Ambassadors program she hopes to connect with the community to learn and share ways on how to integrate sustainable practices consciously at a personal, community and systemic level to facilitate more climate focused change. In her downtime she likes to sing, paint and attend workshops/seminars.
---
Ashley Yang
Masters in Biochemistry, Faculty of Medicine
From a young age, Ashley was fascinated by the natural world and how humans used the power of science to develop civilization. However, in the post-industrial age, the balance between nature and civilization has shifted rapidly. Ashley wants to learn more about how to responsibly develop the world through a sustainability-driven approach. As a second year Master's student studying Biochemistry, Ashley's research involves the human cardiovascular system and the diseases that arise from mutations in the protein machinery of the system. During my free time, Ashley enjoys playing cooperative games with friends. Ashley has developed a reputation as the scariest player in Among Us.
---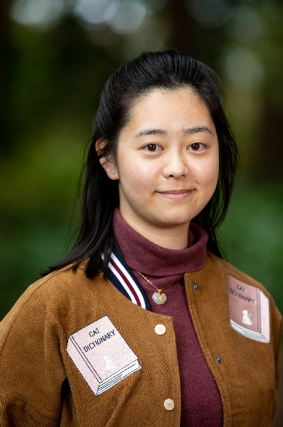 Daisy Liu
Commerce Major, Sauder School of Business
---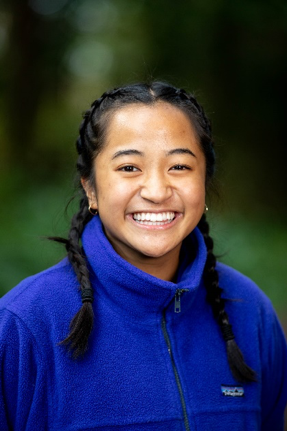 Elizabeth Chung
Commerce Major, Sauder School of Business
Hello! Elizabeth is a second-year commerce student born in Vancouver with a strong interest in incorporating sustainable practices into businesses. Moreover, Elizabeth is interested in discovering innovative ways businesses can prioritize the environment as its top stakeholder. Nature has not only been a place where she finds solace but has been a place that has healed her spiritually in ways that are indescribable. From this, she has made it her mission to give back to the environment in any way that she can!
---
Elma Makini
Economics and Geography: Environment and Sustainability Double Major, Faculty of Arts, Masters of Management, Sauder School of Business
Elma is passionate about propelling sustainable environmental and socioeconomic progress. Her interests include Social Enterprise, Consulting, Green Finance, and International Advocacy.
---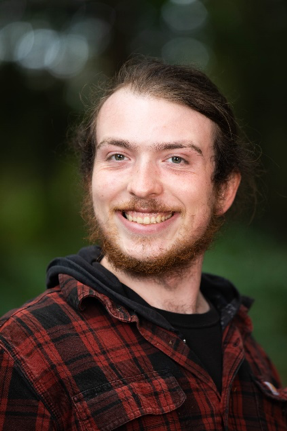 Griffin Hay
Global Resource Systems Major, Faculty of Land and Food Systems
---
Heidi Collie
Anthropology Major, Faculty of Arts
Heidi is a 3rd-year Anthropology student from Birmingham, England. At the moment she is interested in advocating for sustainability through the lens of culture, lifestyle and wellbeing around the world. This particularly includes the provision of education surrounding sustainable menstrual products, and she currently works part-time with one of the only suppliers of leak-proof underwear in Canada, Knix. Academically, Heidi enjoys studying evolution as well as ethnographic research in South America and Melanesia, along with other cultural regions of the Pacific. After graduation Heidi intends to study a Master's degree in Anthropology in the US, but hopes to return to Vancouver in the near future. When not spending time at Vancouver's beaches, Heidi enjoys reading, cycling and making soup!
---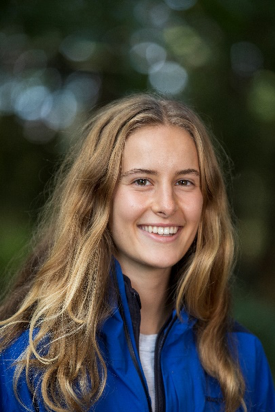 Ingrid White
Geographical Sciences Major, Faculty of Science
---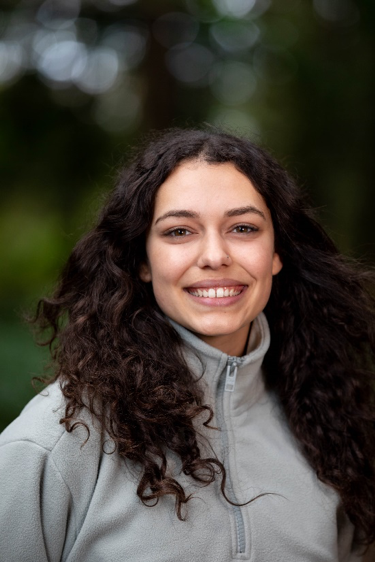 Isabella Gonzalez Kaminski
Geography: Environment and Sustainability Major, Geographic Information Systems and Geographic Computation Minor, Faculty of Arts
Inspired by the young activism of BC's own Severn Cullis-Suzuki, Isabella became deeply committed to issues of conservation, sustainability, and decolonization early in life. Isabella is passionate about climate justice and centering Indigenous ways of knowing to meaningfully reconnect people with the Earth and its systems. Isabella intends to use her Minor in Geographic Information Systems (GIS) and Geographic Computation to highlight issues of water scarcity and biodiversity protection. She hopes to help disproportionately affected communities mitigate the effects of climate change through predictive mapping and analysis. Isabella enjoys reading literature and exploring the forests and coastlines around her home on Vancouver Island.
---
Ivona Zivkovic
Geography: Environment and Sustainability, Faculty of Arts
Ivona has always had a passion for the environment and protecting species at risk, specifically endangered southern resident orcas. As noise pollution and lack of chinook salmon are some of the driving forces in their continued decline in population, she became very interested in learning how issues such as climate change and overfishing impact these marine animals. This interest was the catalyst that made her choose the major she is now in, and the job opportunities she has had! Whether working in private, non-profit, or with the government, she learned how important environmental education is in helping create meaningful change. As a Sustainability Ambassador, she is looking forward to gaining greater knowledge about sustainability, and learning from others. She is interested in learning more about how physical, social, and economic factors impact sustainable practices. In her free time, she likes to go on walks!
---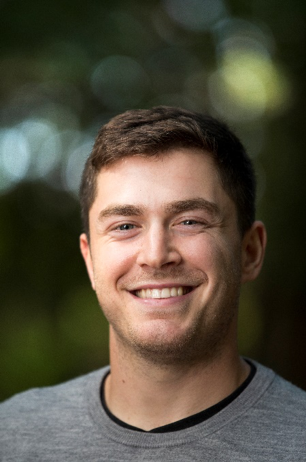 Jack Scher
Geography Major, Faculty of Arts
Growing up in the French countryside, Jack fell in love with nature at a young age! He is in his fourth year of his Geography degree, and is hoping to pursue a Masters degree in the future. In his spare time Jack enjoys camping, hiking, playing basketball and rugby or going for runs along the False Creek Seawall. Jack is very excited for this year's project where he will be working with Elementary schools in Vancouver holding Sustainability themed workshops and events!
---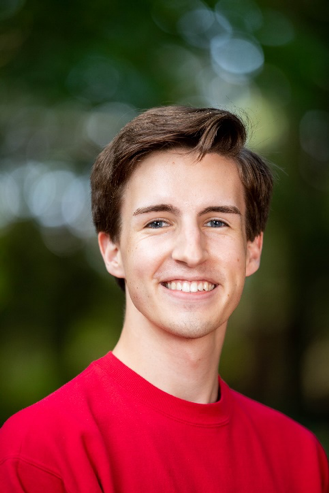 Jack Suchodolski
Geography: Environment and Sustainability Major, International Relations and Geographic Information Science and Geographical Computation double Minor, Faculty of Arts
Jack is a third year student from San Francisco studying Environment and Sustainability through the Department of Geography with a double minor in International Relations as well as Geographic Information Science and Geographical Computation. His academic interests include sustainable development, climate change science communication, and international collaboration surrounding the fight against climate change. Outside of university, he is also passionate about music, performing arts, and languages. Through his work on the Sustainability Ambassadors team, he looks forward to connecting with others in meaningful ways to learn, unlearn, and relearn from one another in order to better understand the world around us and make effective, positive change for the future.
---
Jacob Earley
Political Science Major, Faculty of Arts
---
Jesman Punian
Food, Nutrition and Health Major, Faculty of Land and Food Systems
Jesman is currently in her fourth-year of undergraduate studies. Her research interests include, water security, food security, and public health studies. As an ambassador, Jesman looks forward to working with a group of passionate individuals and learning more about sustainability through an interdisciplinary lens. In her free time, she enjoys going to the gym, reading, and spending time with her family and friends.
---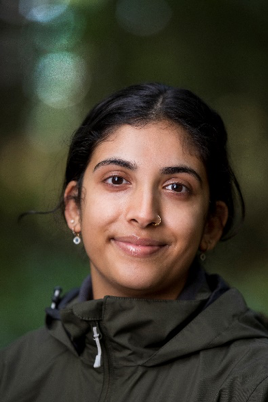 Kaveri Somaiah
Biology Major, Faculty of Science
Growing up Kaveri has always loved the outdoors, nature and because of that she learned from a young age about preserving our earth. In the first year of her undergrad, she learned that sustainability is more than one simple definition, its range reaches aspects of our lives and can positively shape our society in more ways she could've ever imagined! She has lived in Vancouver her whole life but with her family Kaveri has travelled to many remote places in the world. In this she saw life through a different lens, these experiences have allowed her to learn about what different societies prioritize in terms of sustainability based on their situations. As a Sustainability Ambassador Kaveri hopes to tackle issues related to overconsumption, speak to youth about the importance of sustainability in all intersections of society, how we as a collective can tackle environmental issues and find ways to shed light on indigenous voices in our communities.
---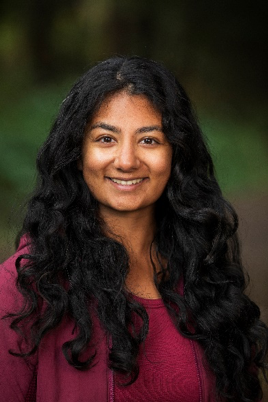 Kiren Aujla
Human Geography Major, Faculty of Arts
Kiren (she/her) is a 4th-year human geography major. She was born and grew up as an uninvited guest on Musqueam lands in so-called "Richmond". She is interested and constantly learning more about living and embodying cooperative values, healthy communication styles, and compassion-based leadership. Kiren also carries with her a desire to be a genuine proponent for climate justice and equity. She spends her free time cuddling with her loved ones, learning about traditional Chinese and Ayurvedic medicines, and hanging out on the beach or in her kayak. She is very grateful and excited to learn and grow through the Sustainability Ambassadors program.
---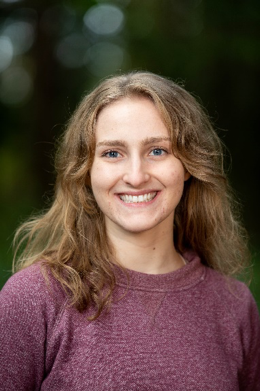 Lindsay Billings
Physics Major, Faculty of Science
Lindsay studies Physics in the Faculty of Science and her interests include alternative energy, STEM and youth education, sustainable nutrition, and business development. Other than her studies, she enjoys cooking, traveling locally, and learning more. Before becoming a sustainability ambassador, she worked on a design team, UBC WasteNauts, committed time to the Science Undergraduate Society and was involved with the URO Rex program studying soil biomass and earthworms.
---
Natalie Lapierre
Political Science, French double Major, Faculty of Arts
Natalie (she/her/hers) is currently completing her undergraduate degree in Political Science and French at UBC. She is very excited to be a part of the UBC Sustainability Ambassadors cohort this year. Natalie's academic experience is grounded in Political Science and French, but her hobbies outside of school such as hiking and backpacking have promoted a passion for Forest Sciences as well. She works seasonally as a Sea Kayak Guide and Instructor, resulting in a blended passion of protecting both marine and terrestrial life which she interacts with in her spare time. Natalie yields a great appreciation for natural life and humanitarianism and is eager to work on sustainable solutions for our futures, while recognizing the interconnectivity of Earth's systems, species, and environmental processes.
---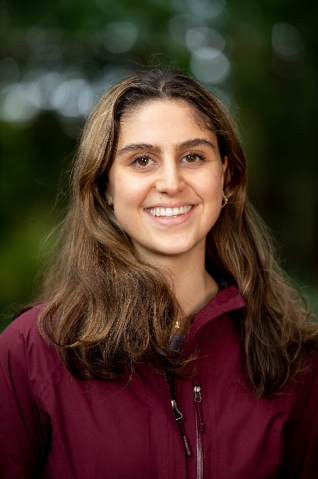 Belen de Schutter
Natural Resource Conservation Major, Faculty of Forestry
As a Natural Resource Conservation student in Forestry, Belen considers herself passionate about the environment and is eager to develop and implement new sustainable projects. Being a member of the Sustainability Ambassadors team, she is very excited to learn from the team's diverse and multidisciplinary perspectives! In the future, she hopes to learn how she can create sustainable alternatives to our current practices in a regenerative and practical manner.
---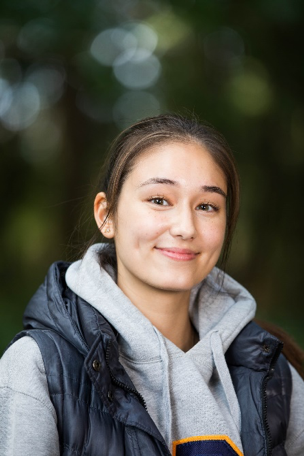 Maya Beakhouse
Global Resource Systems Major, Land and Food Systems
Maya is a third-year Global Resource Systems student, with a keen interest in how urban planning can be used to promote sustainable cities. She is also hoping to minor in geographic information science. Growing up in Edmonton, Alberta, she was inspired by climate leaders in her community after taking part in Edmonton's climate strikes in 2019 to make the climate crisis a priority in her studies. Maya's favourite thing to do in her spare time is to swim in the ocean, which we are so lucky to have so close to us at UBC!
---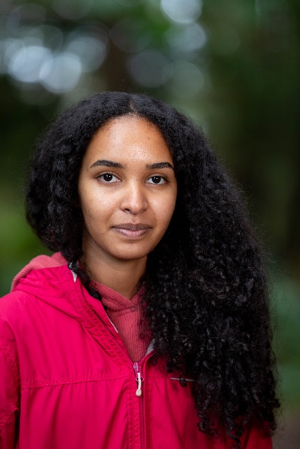 Mehera Salah
Environmental Engineering Major, Faculty of Engineering
---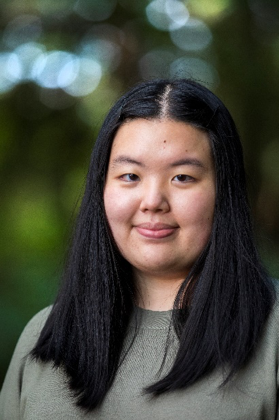 Michelle Xie
Sociology Major, Faculty of Arts
Michelle (she/her) is a community organizer, writer, and artist, who was born and raised on the stolen homelands of the xʷməθkʷəy̓əm (Musqueam), Sḵwx̱wú7mesh Úxwumixw (Squamish), and səl̓ilwətaɁɬ (Tsleil-Waututh) peoples. She is passionate about building anti-oppressive spaces that are abundant in care, creativity, and interdependence. Through her involvement with the climate justice movement, Michelle has witnessed first-hand the undeniable power people have when they come together to reimagine and redefine what is possible. With every justice-oriented project and campaign, she strives to shift power into the hands of the people and support youth in becoming agents of change in their communities.
---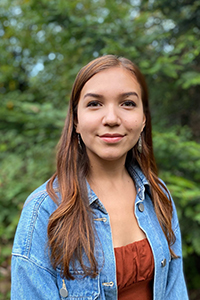 Nasya Moore
Environmental Science Major, Faculty of Science
Nasya is a Second-Year student from the Nisga'a Nation. She hopes to utilize both scientific and traditional knowledge to help heal our relationship with the natural world. When not looking for a new adventure outdoors, she is usually looking for a good cup of coffee.
---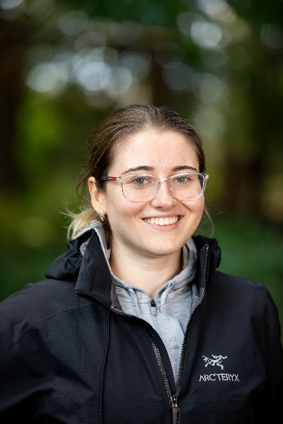 Polina Petlitsyna
Biology Major, Faculty of Science
---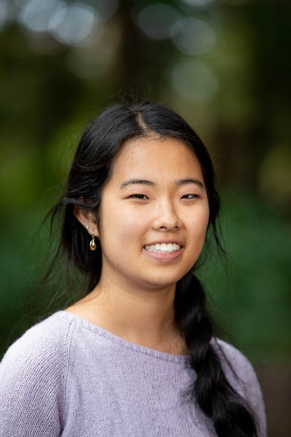 Risa Ogushi
Biology: Marine Major, Faculty of Science
Risa is a third year (marine) biology student and a self-proclaimed nature nerd! Growing up in Vancouver, she has always felt connected to nature and loves being outdoors. She is passionate about biodiversity conservation, especially in marine ecosystems, and wants to become an educator one day. As a Sustainability Ambassador, she hopes to learn more about intersectionality in sustainability, and to connect with and inspire others to make change in their communities. In her free time, Risa enjoys knitting and crocheting, learning Swedish, reading, camping, and finding seaweeds and invertebrates at the beach!
---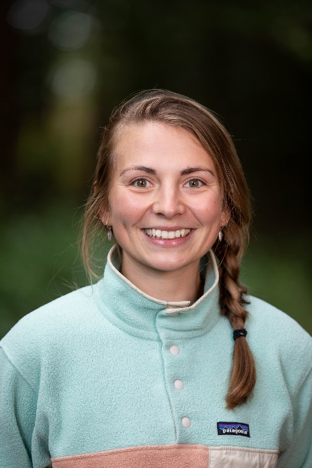 Rosemarie Desmarais
Masters of Educational Studies, Faculty of Education
Rosemarie is a MA student in the Department of Educational Studies, working at the intersection of education, the environment, and global cooperation. Originally from Quebec, she completed a undergraduate degree (BSc) in International Studies at the University of Montreal. Through her studies and travels, she developed a profound appreciation of the interconnectedness between all living beings and the planet. Dedicated to social and ecological justice, she hopes to foster global environmental cooperation through her research and actions. She believes in the power of student engagement and is proud to be part of the sustainability ambassador program.
---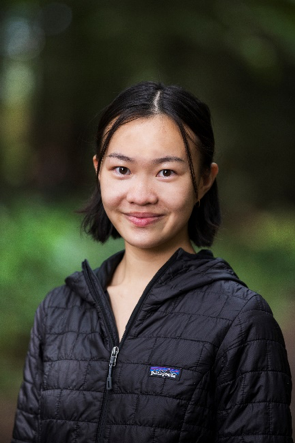 Sarah Chen (she/her)
Environmental Engineering Major, Faculty of Applied Science/Environmental Engineering
Growing up in the dense forests of Canada, Sarah has always had a love for the surrounding canopies and the environment. This passion of hers has transcended into her academic work as she is currently in her third year of the Environmental Engineering UNBC/UBC joint program. Her work does not stop at just the advocacy for the environment but also the social perspectives and how the climate crisis will magnify injustice towards marginalized communities. As a Sustainability Ambassador, she hopes to reflect these values and goals into UBC's campus community and to also learn from the interdisciplinary team. Outside of school, Sarah enjoys the backcountry, skiing, biking, and most of all, making mixtapes for when she studies!
---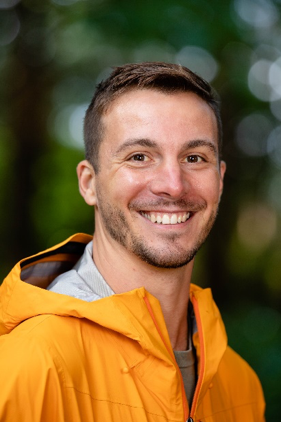 Shane Hunt (Project Team Mentor)
Urban Forestry Major, Faculty of Forestry
A second-year student in the Bachelor of Urban Forestry, Shane became passionate about sustainability after learning about the contemporary food system. Shane soon discovered sustainable and restorative agricultural practices such as local organic farming, Community Supported Agriculture (CSAs), natural farming (Masanobu Fukuoka), and edible forest gardening (i.e. Permaculture). Shane has since experimented with urban farming on a rooftop in Montreal in collaboration with AU-LAB, and urban agriculture research group at the University of Quebec in Montreal (UQAM), and currently works as a Project Assistant for the UBC Orchard Garden. Looking forward, Shane hopes to contribute to food justice through the design and creation of productive urban food forests that are resilient to climate change, provide habitat for biodiversity and sequester carbon, all while serving as public gathering spaces that contribute to human health and wellbeing (i.e. which provide multiple co-benefits). Furthermore, as a future designer and landscape planner, Shane hopes to be among those that will help design and create the sustainable cities of tomorrow.
---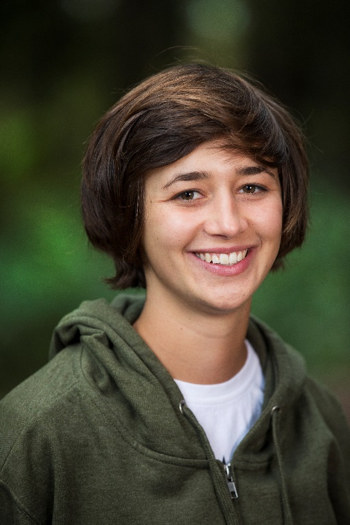 Isabella Montecalvo (Project Team Mentor)
Human Geography Major and Geographical Information Systems Minor, Faculty of Arts
Isabella (she/hers) is a fourth year student studying Human Geography with a minor in GIS. She's from a very mixed background and has grown up all around the world but is happy to call UBC and Vancouver home! Last year, she was a part of the Sustainability Ambassadors, where she learned a lot about sustainability, sustainability activities and initiatives, and a lot about herself as a leader and facilitator. Through the program, she was able to further her own goals and aspirations and pursue a range of opportunities. This year, she is returning as a Project Team Mentor to help connect, guide and support the new cohort of Ambassadors! In addition to being a PTM this year, Isabella is also the Chair of the Sustainability Committee at the Global Lounge, and would love to collaborate with the Ambassadors on furthering the Sustainability Committee. She is looking forward to working with everyone this year and is always ready to chat about anything and everything!
---
Lauren Moody (Project Team Mentor)
Environmental Sciences Major, Faculty of Science
Lauren is from Kelowna, BC and is a third-year Environmental Sciences student specializing in Sustainability Science. During her time with the Ambassadors, she was a member of the SDG Week team (including the lead organizer for the SDGs @ UBC Networking Event) and a representative for the Ambassadors at the UBC Climate Hub. She is super excited to be returning as a Project Team Mentor and can't wait to meet this year's Ambassadors! Her interests revolve around systems thinking for sustainability and climate justice. She believes that meeting global sustainability goals will require transformative change across all sectors of society, and that meaningful solutions must prioritize social justice and Indigenous rights. Feel free to reach out if you ever want to have a chat about sustainability or climate issues! In her free time, she also loves playing field hockey, going for runs, skiing and snowboarding, and looking after her plants.
---
Madeline Woodley (Project Team Mentor)
Science and Management Major, Faculty of Forestry
Madeline Woodley is currently in her third year of the Natural Resources Conservation program, majoring in science and management, in the Faculty of Forestry. She grew up on Salt Spring Island, BC, in a remote, off-the-grid home running off solar power energy. The values of ecological stewardship and social responsibility were ingrained in her from a young age, along with an understanding of the powerful potential of green technologies as well as the importance of community and supporting small, local and sustainable businesses. Her extracurricular experiences have included being a part of the UBC Sustainability Ambassadors program, Vice President of the Roots on the Roof student club at UBC, working as a caretaker of Cougar Annie's Garden for the Boat Basin Foundation in Hesquiaht, BC and most recently having worked for Salt Spring Seeds as Head Gardener where she was able to apply her background in conservation to the practice of seed saving and further her understanding of how agricultural practices can contribute to a more sustainable and resilient future.
---
Divija Madhani (Project Team Mentor)
Masters of Public Policy and Global Affairs, Faculty of Arts
Divija Madhani earned her BA in International Relations and Sociology at the University of British Columbia in 2021. Her undergraduate career reflects a generalist approach toward sustainability complemented with hands-on learning experiences. These include Research Assistantships with the Liu Institute of Global Issues on conjugal slavery in wartime, which yielded a journal publication and policy brief. Most recently, Divija participated in the Student-Directed Seminar program, where she designed and directed a multidisciplinary seminar on 'Sustainability Beyond Buzzwords'. Concurrently, she was also involved in the Sustainability Ambassadorship program with UBC Sustainability Initiative from 2020-2021. In this role, she founded the 'Circular Economies in Action' project to install a residential waste reuse model on UBC Vancouver. Moving forward, Divija is interested in advancing sustainability policy in the field of ecological economics. Through the MPPGA program, she is exploring the intersection of community mobilization and economic policy instruments to move toward sustainability movements, such as décroissance (degrowth), mixed economies and post-growth justice. Feel free to get in touch via email (divija.madhani@alumni.ubc.ca) or Zoom to chat about your ideas and projects or get support on work-life balance strategies!
---
Sadhri Kumar (Project Team Mentor)
Food, Nutrition, and Health Major, Faculty of Land and Food Systems
Sadhri is a food and nutrition nerd from head to-ma-toes! She enjoys cooking and learning about different cultures and food from different cuisines around the world. As Sadhri pursues a Food, Nutrition, and Health degree in the Faculty of Land and Food Systems at UBC, she looks forward to learning about how the food we eat impacts our planet, economy, and health and what we can do to create more sustainable food systems.
---
Nika Martinussen (Project Team Mentor)
Engineering Physics Major, Faculty of Applied Science
---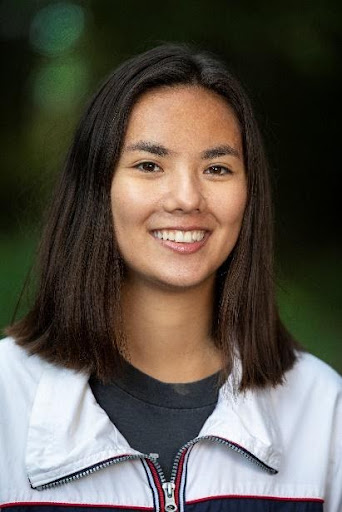 Isabel Siu-Zmuidzinas
Sustainability Student Engagement Assistant, International Relations Major, Faculty of Arts
Isabel Siu-Zmuidzinas- Sustainability Student Engagement Assistant, International Relations Major, Faculty of Arts Isabel (she/her) is originally from just outside Boston, Massachusetts in the US. She is currently a third year student in the Faculty of Arts majoring in International Relations and potentially adding a major or minor in Spanish. Her interests in sustainability and climate work lie in the intersection of climate and social justice on topics like housing and food insecurity, and she would love to work in public policy regarding these areas in the future. She loves to run, spend time with friends and family, and has recently discovered a passion for baking.