The Zero Waste Squad is a peer-led volunteer program open to all UBC students – brought to you with support from UBC Sustainability. We are excited to announce that the Squad is re-launching this fall (2021) and is now open for registration, following a one-year hiatus due to the pandemic!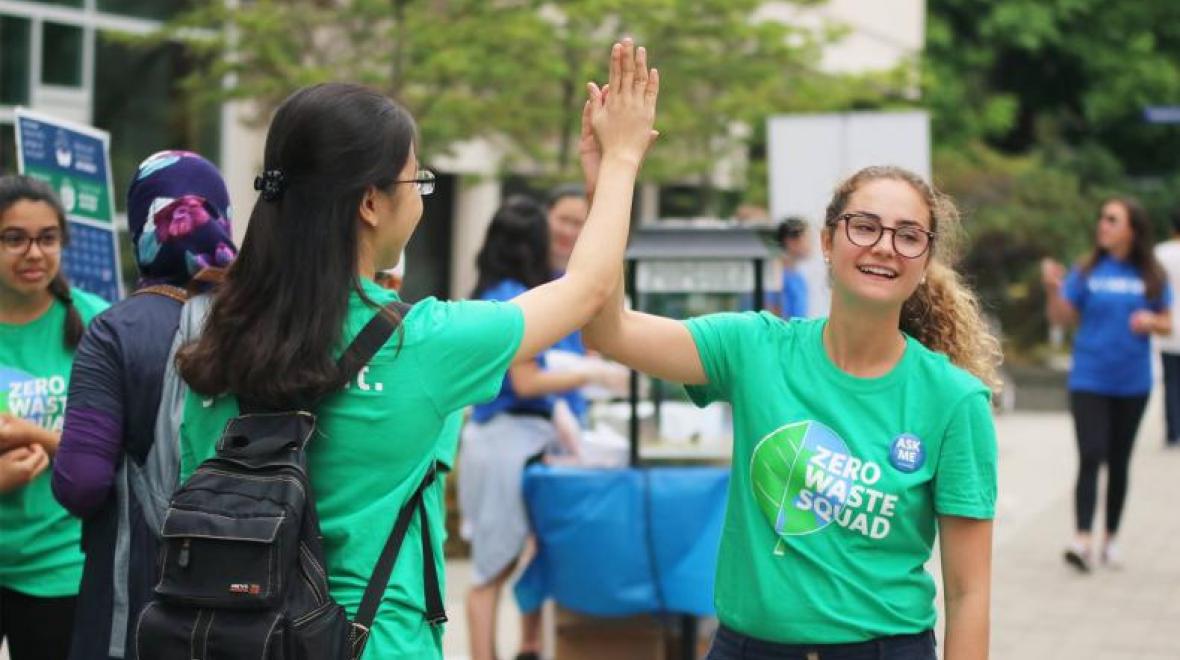 How It Works
Zero Waste Squad members volunteer for 2 or 3 shifts/opportunities per semester to educate the campus community about recycling and composting, and help reduce waste from events and activities.
All UBC undergraduate and graduate students can apply to be a Zero Waste Squad member. Simply fill out our online application, let us know when you are available, and why taking part interests you.