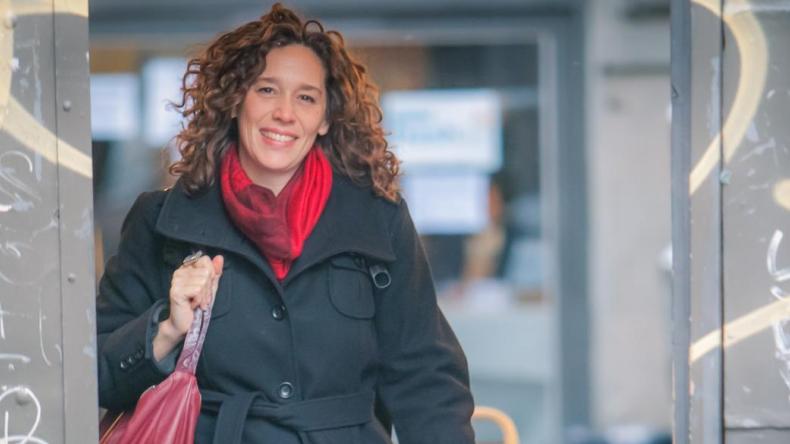 Monday, June 3, 2013 - 04:14
By Salina Marshall
It may be obvious, but it's true: fighting for a better world requires hard work.
Tzeporah Berman, who is being awarded an Honorary Doctorate from the University of British Columbia on May 23, knows just how challenging it can be.
"Doing this work is difficult. Social change isn't easy," she says. "This award is a really important validation that the work that I've been doing for over 20 years—in trying to raise difficult environmental issues and see changes in legislation—is being recognized and supported."
A pioneer in sustainability activism, Berman is credited with helping save over 12 million acres of endangered Canadian forests, including the Great Bear Rainforest and Clayoquot Sound. In the 1990s, she organized logging-road blockades in British Columbia that were, at the time, the largest act of civil disobedience in Canada's history.
Since then, she's negotiated with CEOs and political leaders to help change wood- and paper-purchasing practices of large corporations, and worked to change policy on climate change. She co-founded PowerUp Canada, co-directed Greenpeace International's Climate and Energy Program, and now focuses on the Canadian Tar Sands.
Her impact on environmental movements has been so great that Victoria's Royal BC Museum included her in a permanent exhibition as one of the 150 people who have changed British Columbia's history.
Now, she's set to become one of four recipients who will receive honorary degrees from UBC during the spring congregation ceremonies from May 22 to 29.
Sally Thorne, chair of the UBC Senate Tributes Committee, explains that the University awards these degrees in recognition of an individual's substantial contributions to society at the provincial, national, or international levels. According to Thorne, recognizing Berman "stands for something that UBC is very interested in: thoughtfully engaging in sustainability issues".
"Tzeporah Berman has been able to bridge her activism and constructively come to the table with the business community," Thorne says. "She's evolved a career as an activist for environmental causes into an exceptional ability to really work collaboratively to find sustainable solutions."
Thorne acknowledges that Berman's environmental activism has made her a controversial figure but notes that her work promotes the kind of dialogue on complex problems that the University supports.
For Berman, the fact that the award comes from UBC is significant. "I'm incredibly honoured and really proud to be recognized at home by such an eminent institution," she says. "My being recognized in this way by UBC is an acknowledgement of both the need to address pressing environmental issues in our province and our country as well as the need for academic intuitions to reach out and engage with those outside of the University."
When Berman speaks at the May 23 UBC congregation ceremony, she hopes to inspire students to action.
"In the climate era we face incredible challenges," she says. But there's also "incredible opportunity because we are living the tipping point moment where we will re-envision industrial society. I want to encourage students today to engage in the key issues that are going to define who we are as a nation."
Read the Vancouver Sun's report: UBC bestows doctorate on 'whacked-out nature worshipper.'
May 20, 2013