Fume hoods at UBC consume up to 10% of campus energy due to the large volume of air that needs to be heated or cooled and moved through the hoods.
Six labs in Chemistry D and E buildings competed over six weeks to determine who could save the most energy by shutting fume hood sashes when not in use. The competition was held from November 7 – December 18, 2021, where the energy used by fume hoods was monitored for two categories: 1) lowest time open overall and 2) most improved.

Over the competition, an estimated 47,100 kWh of energy was saved across 43 participating fume hoods. Replicating these practices across all variable air volume (VAV) fume hoods at UBC Vancouver, would result in an estimated $19,700 in annual savings.
Two lucky labs were the winners of the 2022 competition. Congratulations to the MacLachlan and Wolf Labs for winning the prizes in the categories of Time Open and Most Improved for shutting the sash.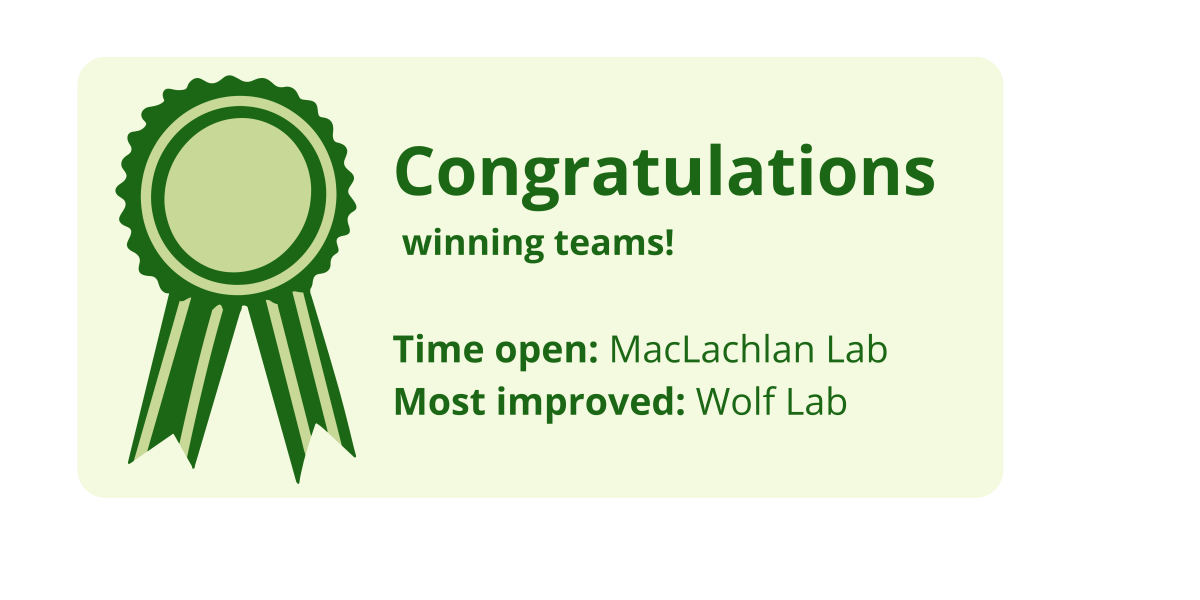 Learn more