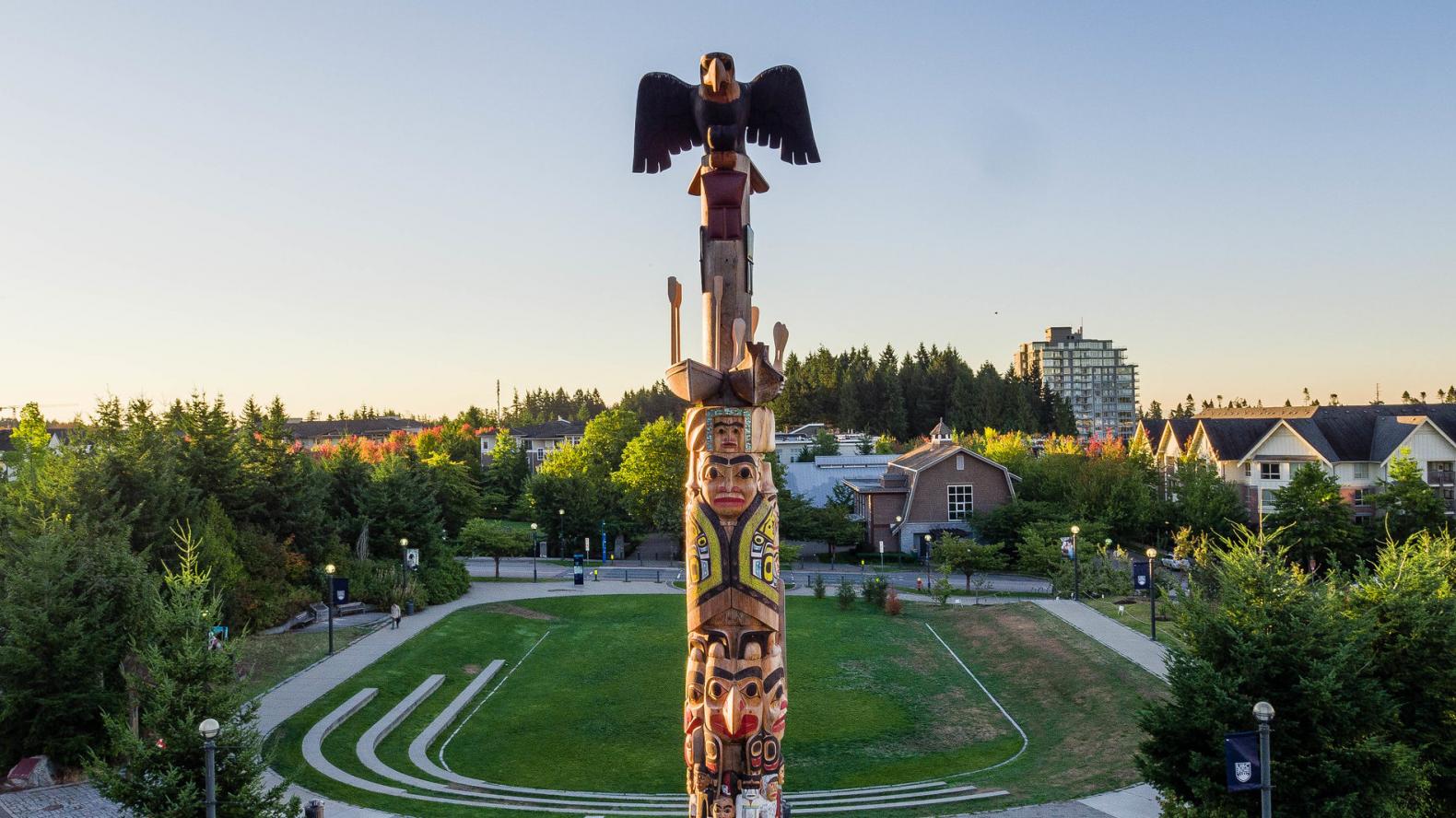 Wednesday, February 10, 2021 - 11:50
At UBC, we are committed to putting sustainability at the heart of teaching, learning and research. However, as we face multiple global challenges including the climate emergency, ecosystem destruction, and deep social justice issues, we recognize the need to accelerate our actions.
In response, the Campus as a Living Lab (CLL) Steering Committee launched the CLL Fund Competition in fall 2020 to provide seed funding for projects that address UBC strategic sustainability priorities, informed by the UN Sustainable Development Goals. The Competition is managed by UBC Sustainability Initiative.
Our call for applications attracted approximately 35 collaborations from academic researchers, students, staff and partners to undertake innovative projects. They demonstrated an exciting range of ideas for new ways to use UBC's campus lands, buildings, infrastructure, and people as a living lab, while supporting our academic mandate and the well-being of our community.
With a total funding envelope of $200K, each project proposal was carefully evaluated by the CLL Fund Competition review committee. Successful projects in this first funding round represented the strongest alignment to UBC's strategic priorities, and the most innovative ideas to make an impact on ecological, social, health and technological issues.
2020 Award Recipients
The standard of entries was very high, and the committee members were forced to make tough choices in this inaugural round. However, the winners clearly deserved the funding support to accelerate their work.
Building a Carbon Capture and Conversion Ecosystem: A project aimed towards capacity building in the Carbon Capture and Conversion (CCC) industry, in order to address GHG emission reductions at UBC and support progress towards a carbon-neutral campus.
Leads: Dr. Naoko Ellis, Chemical & Biological Engineering, & James Montgomery, Energy & Water Services

(Re)Imagining Indigenous-Centred UBC Campus Recreation: Responding to several priority calls to action emerging from UBC's Indigenous Strategic Plan (ISP), with an overarching objective to advance and support Indigenous self-determination through changes to university sport and recreation.
Leads: Dr. Jan Hare, Indigenous Education, & Dr. Moss Norman, Kinesiology

5G Data-Driven Natural Asset Management and Integration: Piloting new approaches to campus data and leveraging 5G infrastructure to improve natural asset planning to strengthen biodiversity and greenspace use at UBC.
Lead: Dr. Lorien Nesbitt, Forest Resources Management

Community Food Security Hub: UBC's first student-driven Community Food Security Hub, which aims to amplify community connection, leadership, and advocacy for change, in support of UBC's Food Security Initiative.
Leads: Sara Kozicky, UBC Wellbeing, & Dr. Rachel Murphy, School of Population & Public Health
View the projects
See the award recipient's project and learn more about our competition: https://sustain.ubc.ca/research/cll-fund-competition.
"Reviewing these proposals gave the committee insight into the broad range and quality of new sustainability-focussed research projects coming from UBC faculty," commented Helen Burt, Associate Vice President Research and Innovation. "The projects funded through this competition will address topics ranging from climate emergency, biodiversity monitoring to food security."
"Campus as a Living Lab, through programs like this competition, is helping UBC respond to strategic plans and priorities identified in our Climate Emergency Task Force Report, Indigenous Strategic Plan, and emerging Climate Action Plan," added Linda Nowlan, Senior Director, The UBC Sustainability Initiative.
"Physical activity and recreation have always been integrated elements of Indigenous cultural practices, identities, and holistic wellbeing," said one CLL Competition team, Dr. Jan Hare, Indigenous Education, & Dr. Moss Norman, Kinesiology. "The Campus as a Living Place project seeks to decolonize settler colonial understanding of campus space to consider how to create sustainable, culturally-safe, and inclusive Indigenous place-based campus recreation. Campus as a Living Place will partner with Indigenous communities, both on campus and beyond, in bringing the rich traditions of Indigenous recreation to campus life, will raise cultural awareness amongst the non-Indigenous university community, and aspires to foster a self-determined sense of belonging amongst Indigenous students, staff, and faculty," they added.
Next round announcement in spring
With a positive response from the UBC research community so far, we are currently planning for an annual CLL Fund Competition. Information on the 2021 Competition will be announced in late spring.