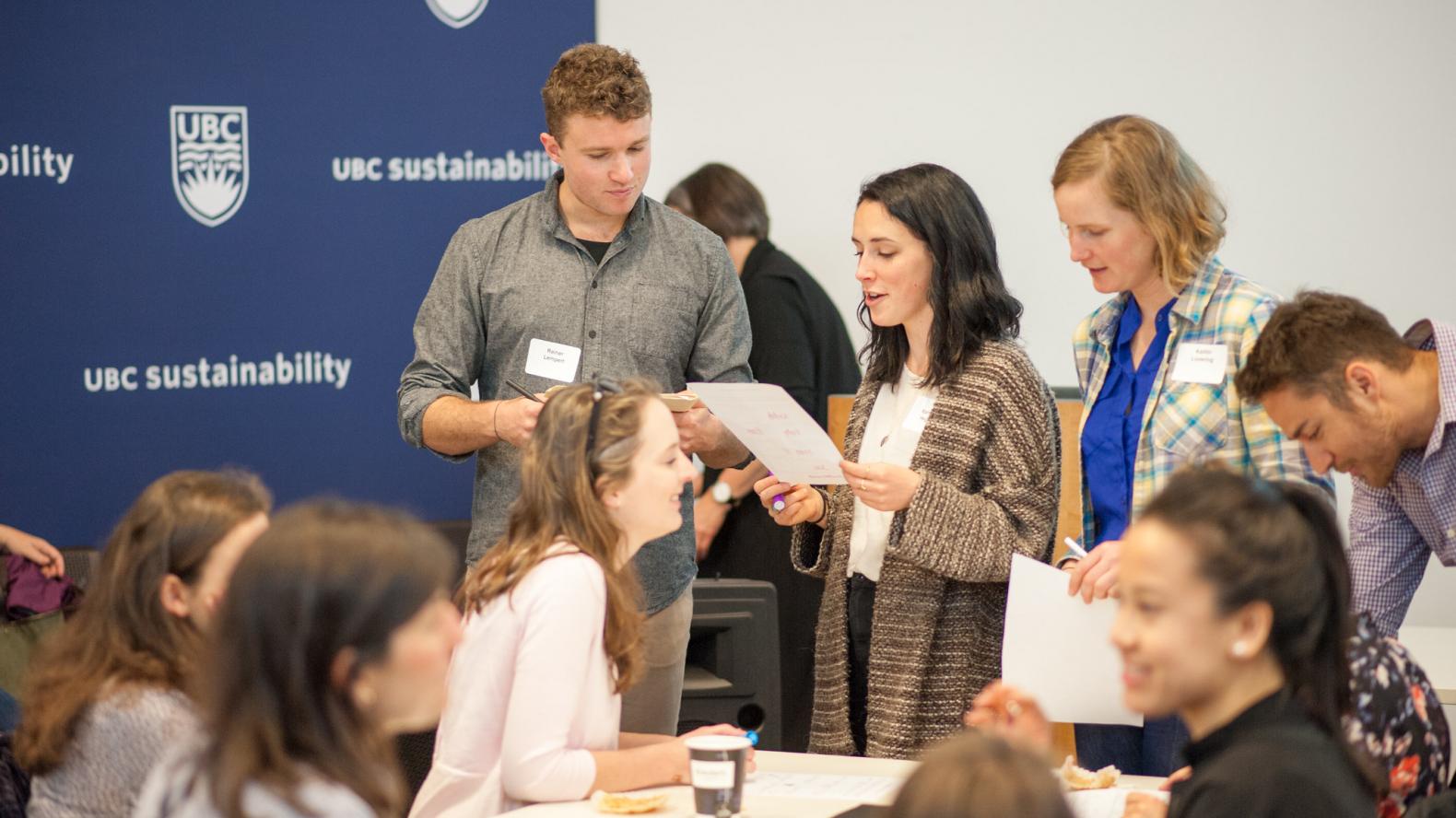 Thursday, February 3, 2022 - 14:00
UBC is continuing its commitment to support the climate emergency through the creation of 20 new student research opportunities with organisations tackling climate change and social injustice.
The projects are part of the Sustainability Scholars Program coordinated by the UBC Sustainability Initiative. Graduate students undertake short-term internships with external organizations involved in sustainability and climate work. Extra funding made available by UBC has allowed additional organisations to participate this summer, and all research completed through the program aims to be highly actionable.
One project is working with the Tŝilhqot'in Nation Government (TNG). Three students will undertake research to support land, water and resource management in Tŝilhqot'in Territory. This is in line with UBC's Strategic Indigenous Plan, which aims to work towards meaningful action and reconciliation by supporting reciprocal and community led research that legitimise Indigenous ways of knowing.
At the Fraser Basin Council, three students will undertake virtual community engagement on climate impacts and preparedness in Northeast BC. This is particularly relevant given the extreme climate change impacts felt by this area in 2021, including floods, wildfires and heatwaves. The project will develop climate resilience knowledge, tools and skills for government staff and community members in order to help communities in Northeast BC learn about climate change and prepare for flooding.
Recent extreme climate events have also contributed to food insecurity across BC. Three students will work on a project to assist local governments and stakeholders to incorporate social justice efforts into food systems planning. It is essential to consider social justice when planning sustainable food systems, particularly as there is currently an inequitable distribution in resources and planning capabilities between different municipalities.
Students that take part in the program have the opportunity to apply what they are learning in the classroom to tackle real-life sustainability issues, whilst learning employable skills and building their professional networks.
Learn more about the Sustainability Scholars Program.