Four new Campus as a Living Lab (CLL) sustainability projects have just been awarded a share of $200,000 in funding, and will be set in motion this year on the UBC Vancouver campus.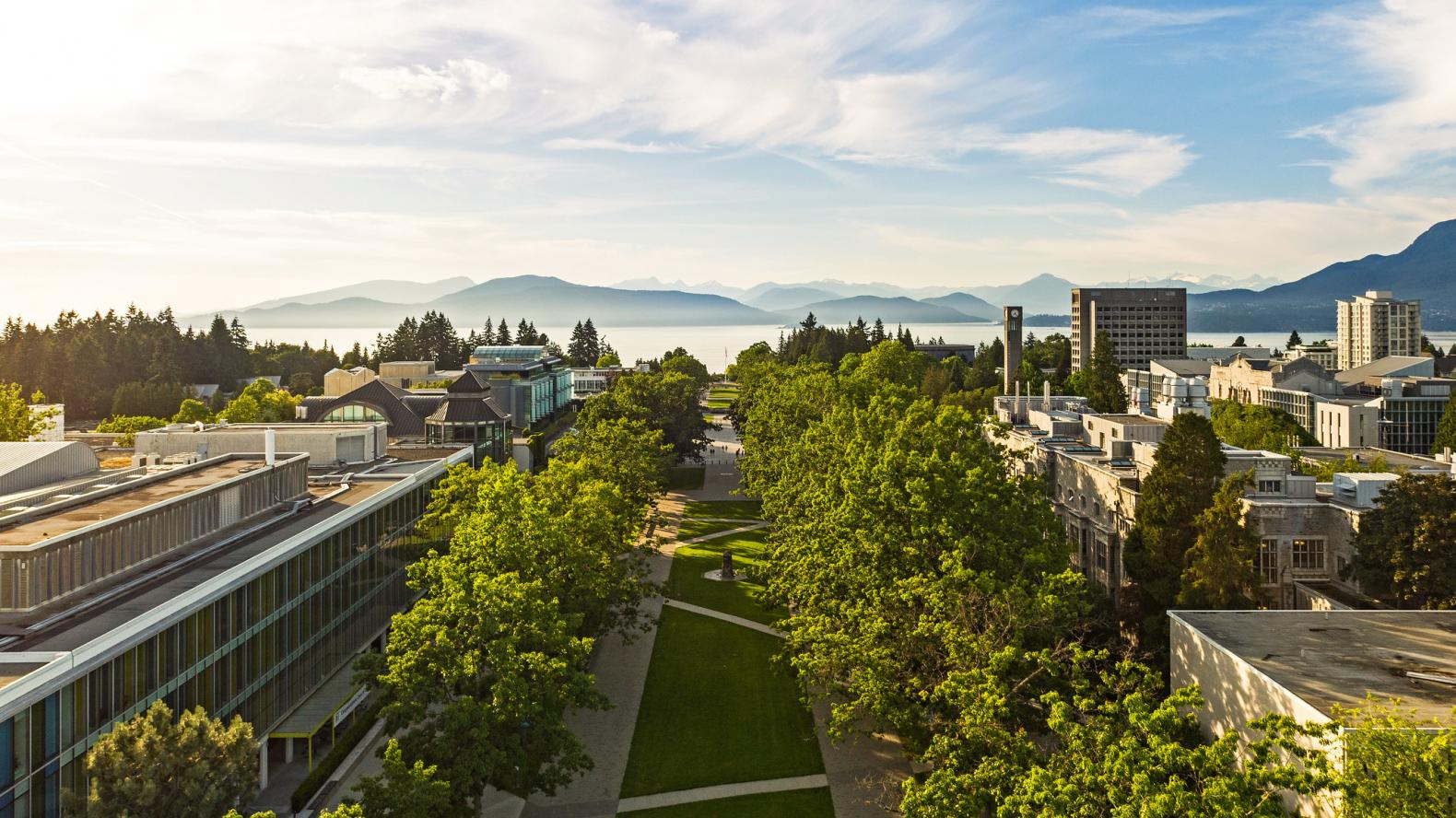 Tuesday, March 1, 2022 - 09:16
Four new Campus as a Living Lab (CLL) sustainability projects have just been awarded a share of $200,000 in funding, and will be set in motion this year on the UBC Vancouver campus.
These projects illustrate the diversity of sustainability research at UBC, ranging from insect sticky traps to monitor biodiversity, to a student-staffed pilot "E-Kitchen" for electronic product repair, to a facility that will recover resources from wastewater, to design charrettes focused on enhancing student-family well-being at Acadia Park. All these projects show ways to improve sustainability by using UBC's campus lands, buildings, infrastructure, and people as a living lab. The CLL Competition demonstrates how living labs can bring people together to make change.
"The Campus as a Living Lab program provides an excellent platform to incubate and test innovative ideas and technologies to help meet our operational sustainability and climate action goals at UBC. Our operations staff are energized by the opportunity to work with faculty, students and external partners on these leading edge projects that may one day have a global impact," said John Metras, Associate Vice-President, Facilities, and co-chair of Campus as a Living Lab.
"Campus as a Living Lab is a superb mechanism that can help transform research into impacts. It provides researchers responding to many key challenges, such as sustainability, natural resource use and climate change, with the opportunity to prove out concepts and start to scale their projects. The access to controlled infrastructure also provides an outstanding environment to work with partners and collaborators across the region and to provide research expertise and capacity in developing new solutions and technology applications with impacts beyond the campus," added Dr. Iain Begg, Managing Director, Innovation Partnerships, and co-chair of Campus as a Living Lab.
Working out the intricacies of a new sustainability solution is like assembling a jigsaw puzzle. Puzzle pieces that need to fit together include people with technical expertise, people with practical implementation knowledge, a physical locale and conducive environment to test the idea, and resources for equipment and staff. The CLL competition provides the means to assemble the pieces to complete the puzzle.
The UBC campus is an ideal venue for a living lab program. The campus is a perfect microcosm of the urban conditions of the entire surrounding region. Its mixed-use environment includes public streets, parks, gardens, high rise and low-density residences, commercial complexes, institutional buildings and even a farm. Although adjacent to, and for all practical purposes, a part of the city of Vancouver, the UBC campus is a separate administrative entity. UBC manages the planning, development and operations of its campus lands, which includes oversight over infrastructure, utilities, streets, parks and neighbourhoods. This quasi-municipality status allows for pushing the envelope in terms of innovation, and the flexibility to try out new ideas that may be difficult to test in a larger city due to regulatory barriers.
The CLL Fund competition, managed by the Sustainability Hub, is made possible through a recurring UBC central budget allocation in support of the University's priority programs. Each project must have an academic faculty lead and an operational staff lead as integrating academic research with campus operations is a key feature of the competition.
Projects must also represent innovation, by demonstrating a new way of doing things. Innovation could be in the form of a new technology, product, system organization or research method. Projects must have the potential for scalable impact across the region. And projects need to be impactful in one of UBC's four sustainability priority areas: Climate Action, Resilient Systems, Sustainable Places and Communities, and Health and Wellbeing.
A total of 18 proposals went through a rigorous review process in 2021, scored on criteria such as innovation, impact, equity, diversity and inclusion, and research excellence. The review team consisted of a diverse group of UBC faculty and staff, each representing different fields and expertise. Six finalists were invited to present their proposals in front of the CLL Steering Committee, from which four teams were finally selected.
The Sustainability Hub welcomes inquiries from faculty and operational experts to explore future CLL projects. The competition will open again for project proposals in July, 2022.
For more information about the competition, please reach out to Binoy Mascarenhas, Director, Urban Innovation Research (Interim), Sustainability Hub.