UBC's third annual delegation of students, faculty, and staff will attend the 28th United Nations Climate Change Conference of the Parties in Dubai, United Arab Emirates, this November.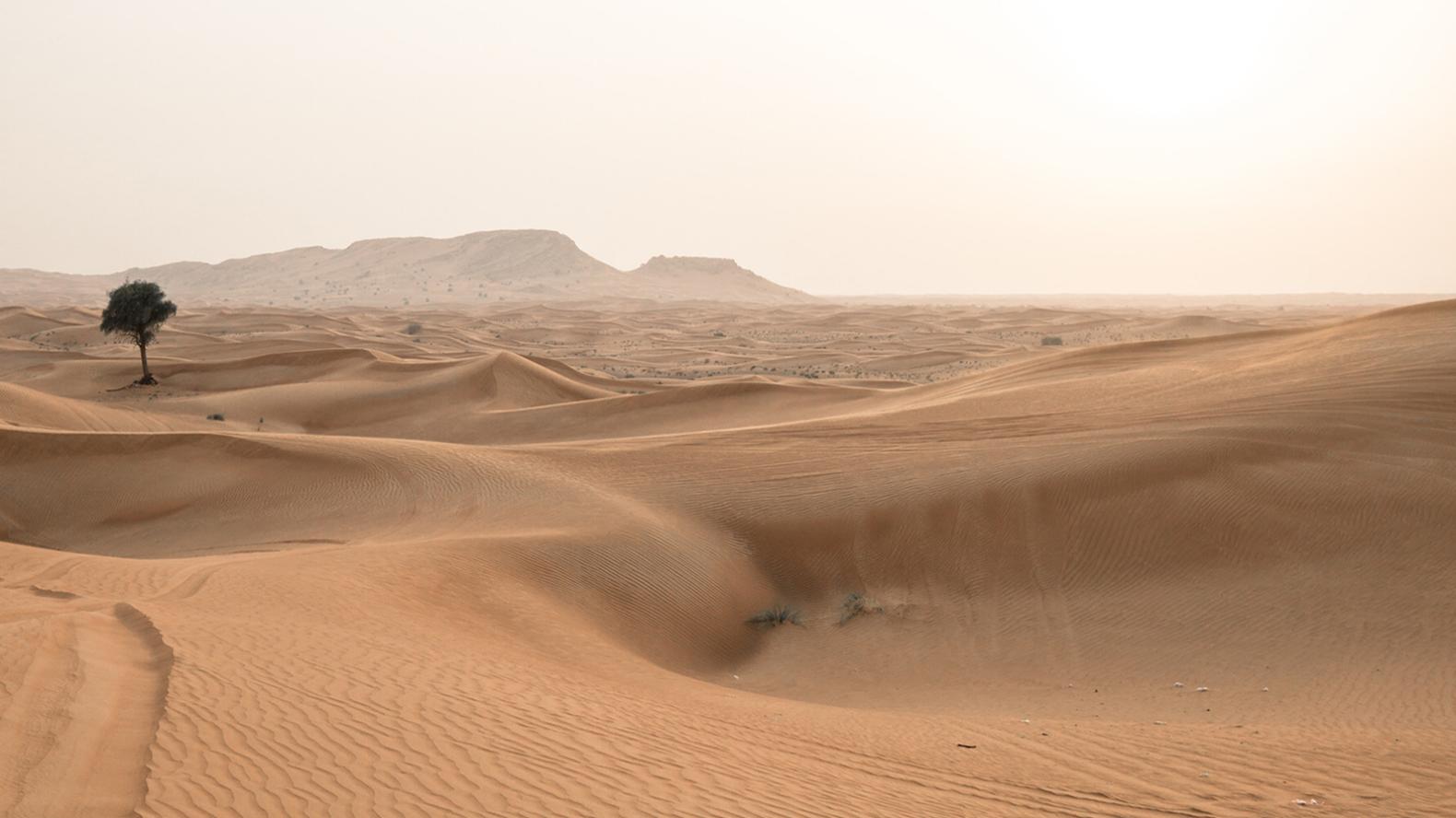 Tuesday, October 10, 2023 - 14:11
Announcement by Linda Nowlan, Senior Director, Sustainability Hub
I am pleased to announce that following the third annual open competition, a delegation of 10 UBC students, faculty and staff will attend the 28th United Nations Climate Change Conference of the Parties (COP28) in Dubai, United Arab Emirates, from November 30 to December 12, 2023.
Participating in COP28 is one example of how we can deliver on our Climate Emergency Task Force Report commitments to affect change beyond our institutional boundaries, and foster a culture of engagement and advocacy on climate action.
The annual COP brings together countries, civil society, companies and people on the frontline of climate change to accelerate action on climate change. UBC has 'Official Observer' status for COP28 and is allocated a set number of 'badges' that provide access to the events.
By participating in COP28 UBC delegates will deepen their understanding of how global climate negotiations work, enhancing their research, programs, studies and activism. In return, we ask them to share their experiences with the wider UBC community. Look out for stories and events from delegates during and after COP28 to report back on what they've learnt.
Following one of the Climate Emergency Task Force report recommendations, the delegate selection process is an open and transparent competition for all students, faculty, and staff. The ten COP28 delegates were chosen through a rigorous selection committee from the Sustainability Hub and the Office of the Vice-Provost International.
UBC Delegates to COP28
The successful applicants include five students, four faculty and one staff member.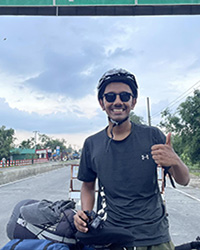 Abul Bashar Rahman, Bachelor of Arts in International Economics, Faculty of Arts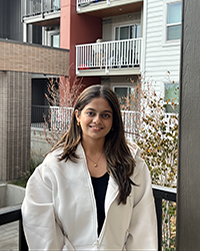 Anjali Desai, Master of Arts, Interdisciplinary Graduate Studies - Sustainability Theme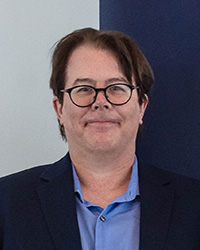 David Tindall, Professor, Department of Sociology, Faculty of Arts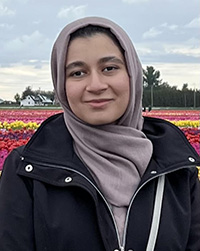 Dua Naqvi, Bachelor of Applied Science in Chemical Engineering and minoring in Creative Writing, Faculty of Applied Sciences
Mina Nepali, Bachelor of Arts in International Relations, Faculty of Arts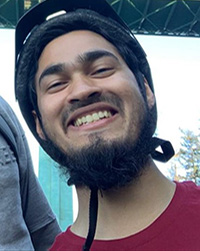 Muhammad Huzaifa, Master of Applied Science in Chemical and Biological Engineering, Faculty of Applied Sciences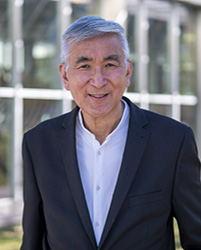 Rickey Yada, Dean and Professor, Faculty of Land and Food Systems
Taryn Alessandra Cigagna, Manager of Climate and Sustainability Engagement, Campus + Community Planning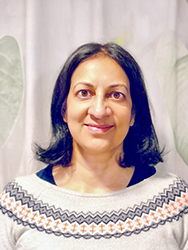 Videsh Kapoor, Clinical Assistant Professor, Department of Family Practice, Faculty of Medicine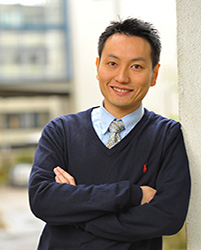 William Cheung, Professor and Director, Institute for the Oceans and Fisheries
"As a Bangladeshi, a nation grappling with the profound impacts of climate change, I bring a unique lived perspective to UBC's delegation. My work on 'Stories of Change,' a climate atlas and film, amplifies the voices of the most vulnerable, those on the frontlines of climate change but often overlooked in policy discussions. My ambition is to weave their stories into the global narrative, galvanizing urgent action and fostering a more equitable response." – Abul Bashar Rahman
"Being an International Relations major and Chair of the Youth Forum for the 14th UN Crime Congress, I believe youth contribution is fundamental for effective international decision-making. A topic I am particularly interested in advancing is SDG #7, Affordable and Clean Energy. My 11 years of volunteering to support survivors of the Tohoku earthquake/tsunami and seeing the Fukushima nuclear disaster have led to my interest in tackling climate change through the provision of clean energy that is safe and accessible to minority groups and impoverished communities." – Mina Nepali
"I am deeply concerned with the climate crisis. On a national level, I am actively involved with many organizations that are working towards mitigating the effects of climate change from food production/processing, and agriculture. These organizations are supporting the development of technologies and AI in agri-food, and convening academics, government, industry and funders with the goal of investing in innovation and mitigating the challenges we face in a changing climate." – Rickey Yada
"As a family physician, understanding how the health impacts of climate change affects individuals and communities, especially those most vulnerable, is integral to my practice and how we train future healthcare providers. Attending COP28 will be an opportunity to see how advocacy can lead to policy development and actions. As an observer of COP28, I hope to network with other clinical and public health educators and policymakers on how we can enhance our medical curricula to integrate climate health." – Videsh Kapoor

Stay updated on COP28
UBC's COP28 delegation is planning some exciting ways to stay in touch during and after their activities in Dubai. In addition, there are a number of COP28 events being held by international climate networks in which UBC is participating, including a "Key COP28 Issues to Watch" webinar hosted by the University Climate Change Coalition (UC3) and RINGO coming in November. Keep an eye on the climateemergency.ubc.ca website for the latest news and events, and sign up to our newsletter.
Also, if you are a UBC alumni who will be in Dubai for COP28, and you would like to attend a networking event on December 7 with UBC and SFU delegates and alumni, please reach out to cait.murphy@ubc.ca so that we can connect you.
UBC, a global sustainability leader, is tackling the unprecedented challenges of a changing planet. Our UBC COP28 delegation is part of this movement, so please join me in wishing them well as they advocate for more action on one of the most urgent issues of our time.
Linda Nowlan

Senior Director, Sustainability Hub