On Thursday June 23 and Friday June 24, representatives from 23 universities across the United States, Canada, and Mexico will come together for the University Climate Change Coalition (UC3) 2022 Conference.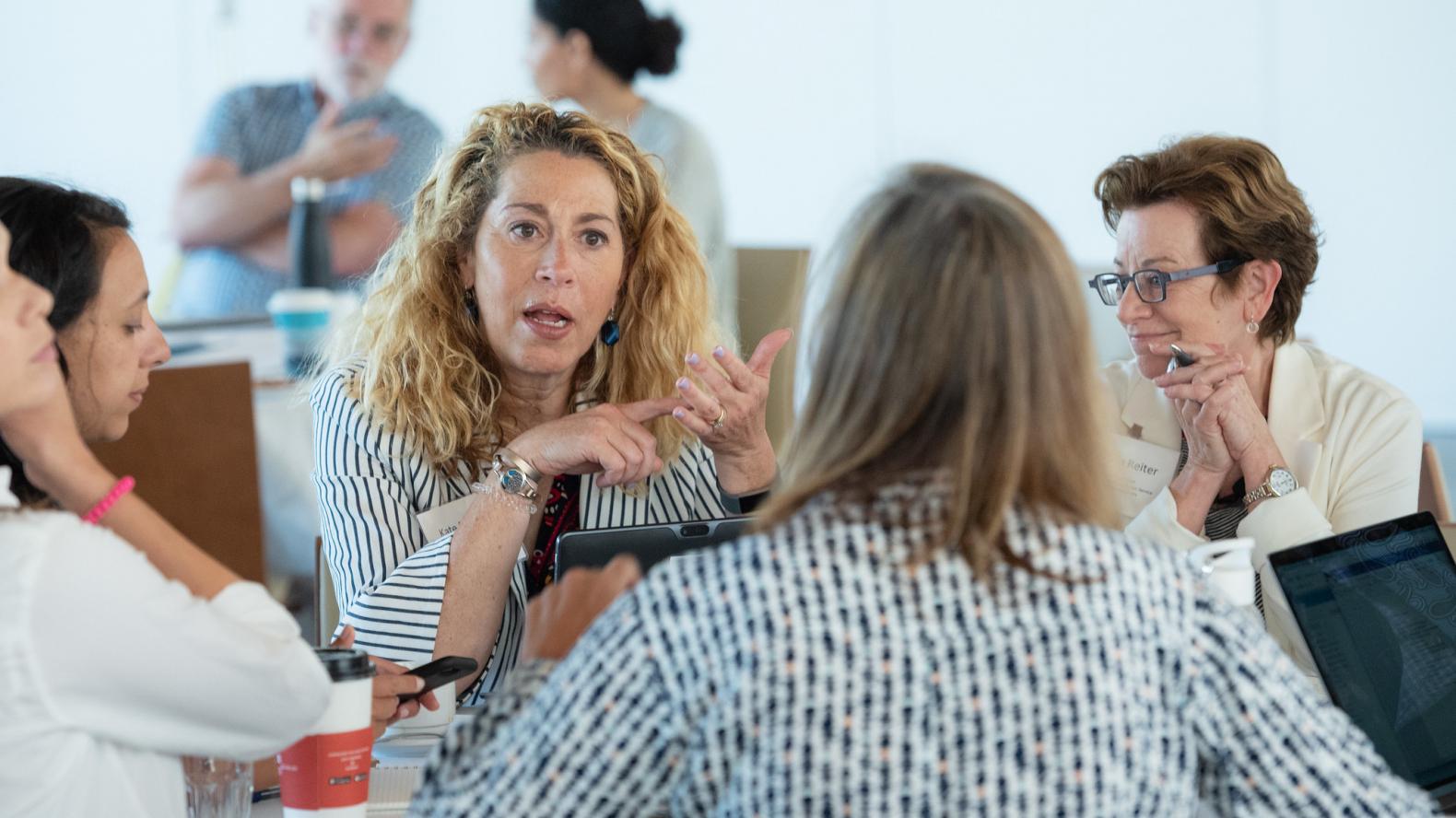 Tuesday, June 21, 2022 - 09:55
Launched in 2018, UC3 member universities combine their expertise, knowledge, and resources to tackle and accelerate climate action. Fostering cross-sector collaboration, the initiative hopes to solve the multifaceted problem of Climate Change.
UC3 universities commit to:
Taking bold action on climate change and delivering on the most ambitious goals of the Paris Agreement by making plans to constrain global average temperature rise below 1.5°C, increasing resilience, and improving inclusivity

Implementing strategies included in the 2020-2025 UC3 Strategic Plan
A founding member of UC3, UBC President and Vice-Chancellor Santa J. Ono has led the coalition for the last three years.

Carbon pricing and decarbonization
One key strategy in the UC3 Strategic Plan focuses on encouraging operational climate leadership on campus.
Operational leadership that addresses climate change not only helps campuses reduce emissions and become more resilient, but it also helps universities operate more efficiently and effectively by generating cost savings, increasing capacity for long-range planning, and creating more attractive, convenient, and productive places to live, work, and study.
Throughout the conference this week, operational and research liaisons from each member university will share knowledge of collaborations and actions at their home university, to disseminate learnings across the sector.
"The coalition enables members to share insights and harness knowledge in addressing complex challenges and problems associated with climate change. Collaborations have included unlocking financial mechanisms such as internal carbon pricing to help increase investments in decarbonization of campus infrastructure and buildings to innovative approaches to climate engagement programming," said John Madden, Director, Sustainability and Engineering, Campus + Community Planning.
June 23 | 5.30pm PDT: Free Public Talk – The Race to Zero
The Race to Zero will provide a forum for knowledge-sharing on the work that leading-edge universities are doing in the climate solutions space.
It will examine opportunities that universities have to build collaborative climate solutions, highlight the role of research in policy-making as well as showcase case studies of innovative projects and initiatives that are helping to catalyze and scale-up solutions and action from higher education climate experts.
AGENDA
Opening remarks from UBC President Santa Ono.
Video from former Minister of Environment and Climate Change of Canada, Catherine McKenna, speaking to the role of post-secondary institutions in climate action.
Panel discussion featuring:
John Robinson (University of Toronto Professor in the Munk School for Global Affairs and the School of the Environment and Presidential Advisor on the Environment, Climate Change and Sustainability)

Walter Mérida (UBC Associate Dean of Research for Applied Science, Senior Advisor to the President and Vice-Chancellor and Professor of Mechanical Engineering)

Dr. Peter Schlosser (Vice President and Vice Provost of Global Futures, Julie Ann Wrigley Global Futures Laboratory, Arizona State University)

Cynthia María Villarreal Muraira (Directora de Desarrollo Sostenible y Vinculación, Vicepresidencia de Inclusión, Impacto Social y Sostenibilidad, Tecnológico de Monterrey)
This event will be hosted in-person at the UBC Vancouver campus and will also offer virtual access. Those participating in-person can join at 4.30pm for a pre-event reception featuring light refreshments.