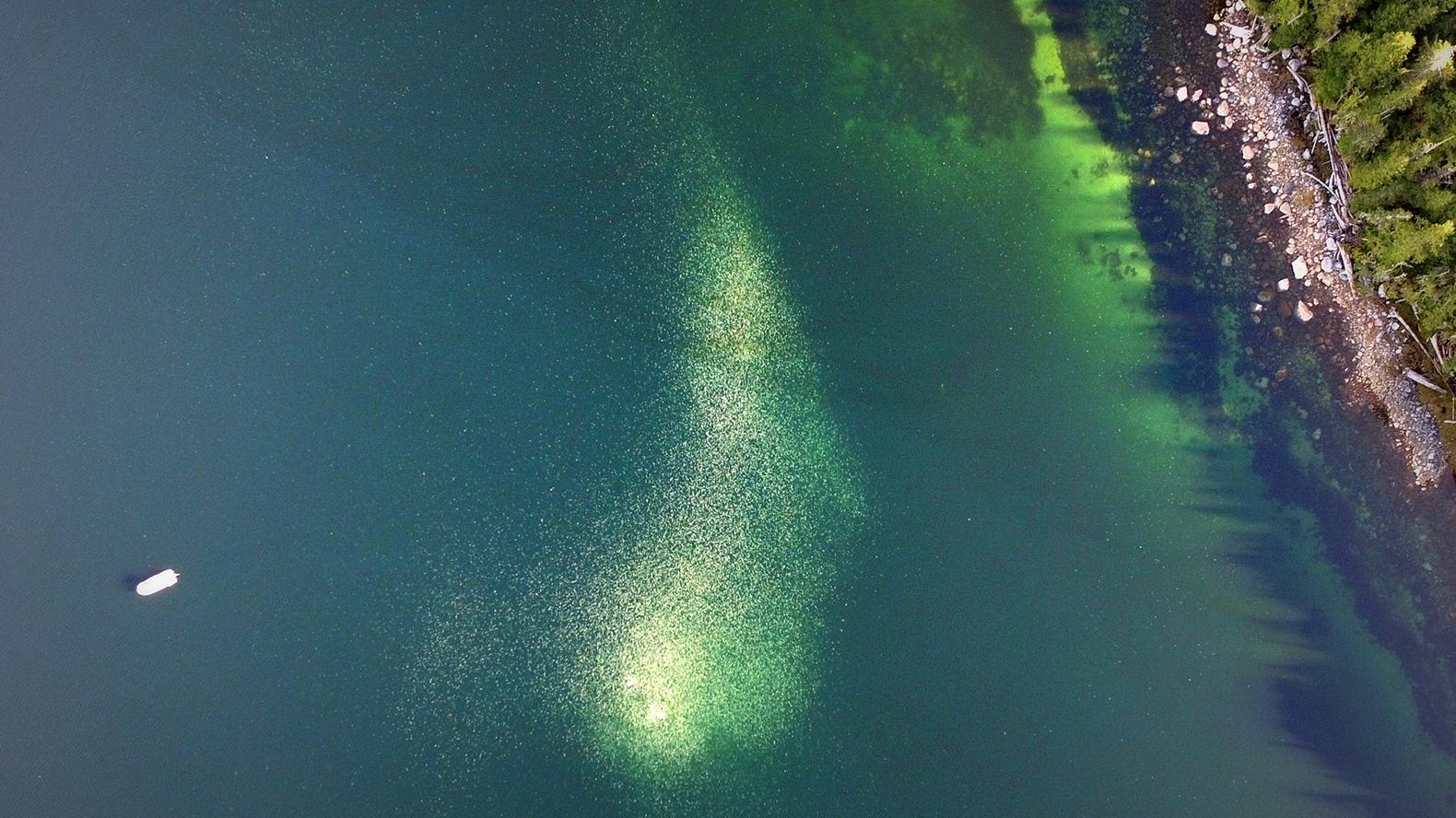 Wednesday, March 2, 2022 - 09:08
In support of commitments to significantly deepen GHG emissions reductions via UBC's Climate Action Plan 2030, and the Sustainability Hub's new five-year plan focused on bridging the academy and campus operations, staff and faculty have created a new open data platform to amplify achievements, increase transparency, and support research, learning, operations, and industry partnerships.
The Sustainability Hub – a central unit focused on collaboration – have compiled new operational and curricular datasets to report on performance against key institutional sustainability goals, in partnership with the Urban Data Lab, Campus + Community Planning, Energy & Water Services, and the UBC Okanagan Sustainability Office. The platform summarizes the progress made so far to meet ambitious goals for GHG emissions, transportation, curriculum, housing, childcare, and more.

Explore visualizations, download datasets
Users can explore datasets and visualizations to understand sustainability trends and download the latest open data for further exploration and analysis. These resources provide greater transparency than ever before about UBC's sustainability actions, and opportunities for students, faculty, staff, regional organizations and industry partners to access and use UBC's sustainability data.
Considering the growing demand for sustainability programs and initiatives in higher education, through this new tool, UBC can engage the campus community and beyond by sharing more information about the important work we have been doing that makes us one of the top universities in the world for global impact.
"Publishing sustainability performance dashboards increases transparency, helps hold UBC accountable for its Climate Emergency commitments, amplifies the achievements of faculty, staff, and students, and supports collaborations with broader and more diverse set of on and off campus partners," said Linda Nowlan, Senior Director, Sustainability Hub.
"As a leader on sustainability and with a campus the size of a small municipality, UBC has the opportunity to leverage data and data insights to achieve its goal for reducing greenhouse gas emissions and delivering world-class research and learning environment. The data aggregated to date is a start. We hope in the coming years that more and more data related to the campus use and operations will be made available to researchers, students, staff, and the broader community," added Dr. Mike Kennedy, Postdoctoral Research Fellow and Director, Urban Data Lab.

Featured Dataset: Driving down GHG emissions at UBC Vancouver
This dataset illustrates UBC GHG emissions reductions since 2010 in the context of increasing student enrollment. Inventories for our Vancouver campus emissions have been completed each year from 2006 onwards. Since 2011, UBC's energy conservation projects have reduced annual electrical use by over 13 gigawatt hours (GWh) and have saved 143,000 gigajoules (GJ) of natural gas. This is equivalent to shutting down the campus for 2.5 weeks or taking 1,600 cars off the road.
"UBC has set very ambitious sustainability and climate goals through a series of action plans. The datasets and dashboards provide on-going tracking and monitoring of progress while also providing us a better understanding of the impacts associated with the implementation measures that we have completed. The visualizing of the datasets also aids in communicating results across our diverse campus communities," said John Madden, Director, Sustainability and Engineering, Campus + Community Planning.
As we continue to compile relevant data related to UBC's sustainability goals, the dashboards will expand to provide a comprehensive picture of the different sustainability dimensions comprised within and beyond our campuses.
Access the dashboards
Browse our available dashboards and learn about our work on co-curricular sustainability programs, sustainability curriculum, energy & emissions, housing & childcare, transportation, and more here: https://sustain.ubc.ca/dashboard/overview.
Access and explore performance data across our academic, operational, and community-focused areas of work. Examine the schema, build charts on the fly, and download the latest open data for further research and learning here: https://data.sustain.ubc.ca