**Due to the pandemic, this program was offered online in July 2020. Dates for 2021 will be announced in the spring.** Over three full days, you will participate in intellectual, relational, and embodied activities in order to deepen your sense of social and ecological responsibility.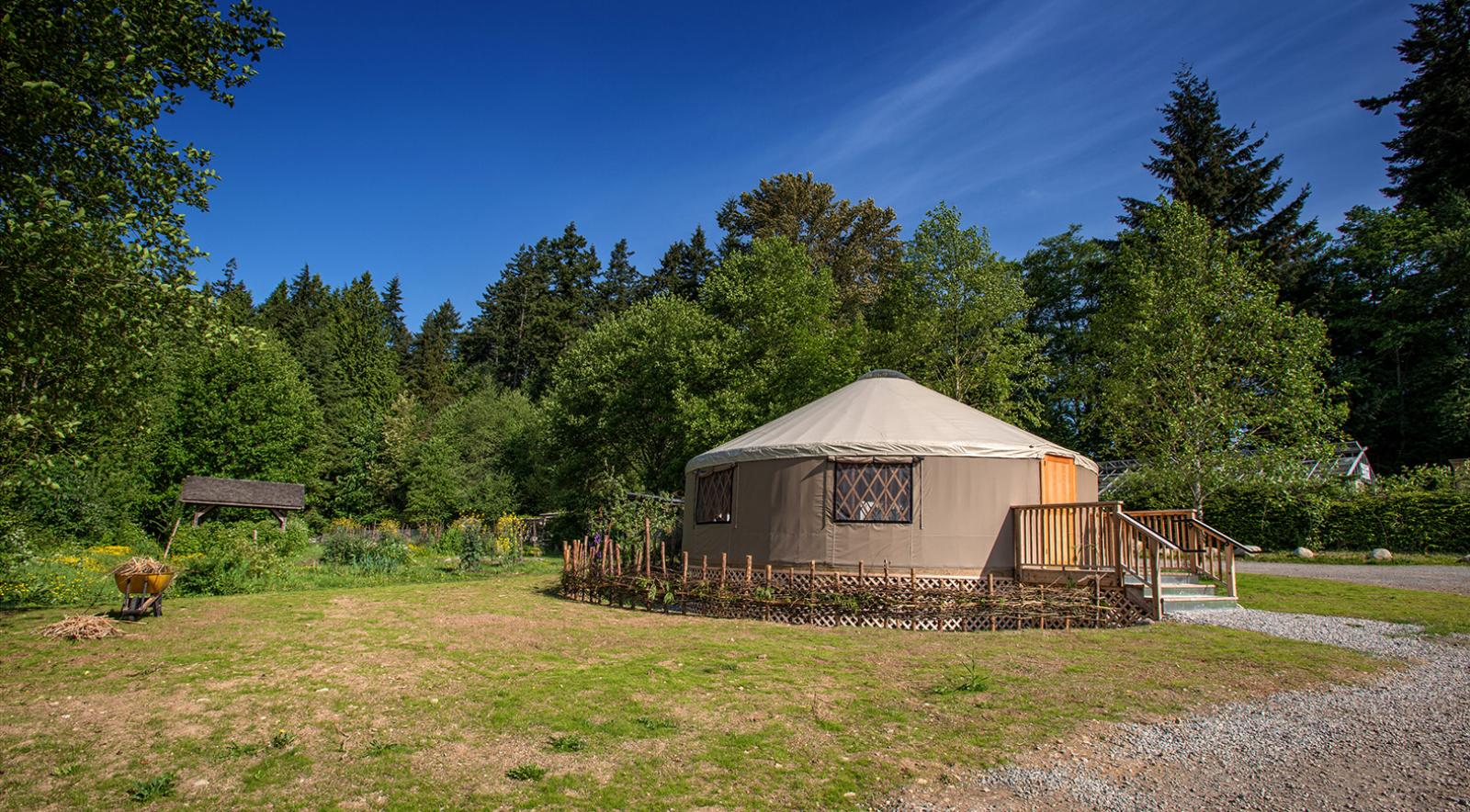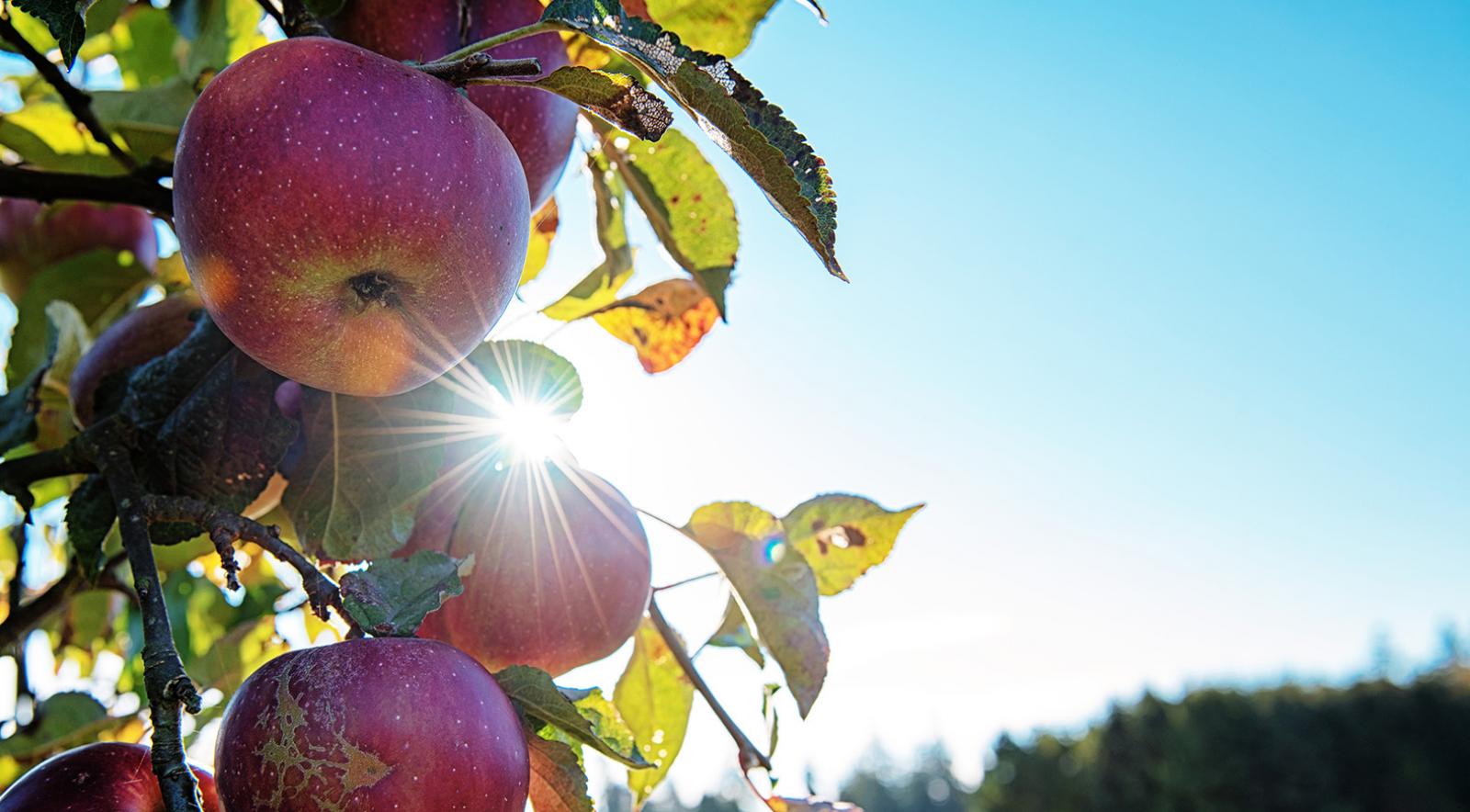 Overview
Our world is characterized by increasing uncertainty, accelerating change, and new realities. In response, Stamina for Sustainability is a new co-curricular program that aims to unpack assumptions and theories of change related to sustainability in order to deepen participants' analytical skills, emotional intelligence, and individual resilience.
Key activities
Three-day residency at the UBC Farm
Readings and two webinar sessions
Closing session
Through a three-day residency, plus follow-up activities, we invite future sustainability leaders to embrace uncertainty, engage alternative ways of knowing and being, create space for critical reflection, and activate a deeper, collective accountability to the planet and each other. By doing so, we support participants to develop the capacities and stamina needed to support individual and collective well-being in the face of unprecedented global challenges.
Download the program guide for more information and the "In Earth's CARE" framework of integrative justice that informs our program.
Program facilitators:
Sharon Stein
Assistant Professor, Faculty of Education, Department of Educational Studies.
Sharon's research brings critical and decolonial perspectives to the role of higher education in society, especially as this relates to ecological, cognitive, affective, relational, and economic dimensions of justice. In her teaching and practice, she is committed to supporting different communities to denaturalize the attachments and desires that keep us invested in harmful modes of existence, and to ethically encounter and engage other horizons of possibility.
Tereza Čajková
PhD Candidate, Faculty of Education, Department of Educational Studies.
Tereza has been working in the field of education for sustainable development since 2011, delivering workshops in EU countries focusing on questions related to what kind of learning and skills we need to face unprecedented global challenges together. Tereza is part of the Gesturing Towards Decolonial Futures collective. Her research is oriented towards extending theories of social innovation beyond prevalent paradigms to support more socially and ecologically accountable innovation practices.
The Stamina for Sustainability program is hosted by the UBC Sustainability Initiative.
What you will do
Over three full days (including two nights) at the UBC Farm yurt, you will participate in intellectual, relational, and embodied activities in order to deepen your sense of social and ecological responsibility.
Together, we will examine the disconnection of humans from nature and each other, and how this disconnection is linked to the climate crisis and climate grief. The program will invite you to take a pause from the urgency of action, and to develop a greater understanding of the complexity of these issues and our role in perpetuating harmful and unsustainable systems.
Following the UBC Farm residency, the program continues online to make space for individual processing, further reading, and discussion, before a final closing session.
Program focus
The curriculum is emergent, meaning that while we do have learning outcomes, we create space for an emergent and ongoing learning process that meets the needs of the group and allows possibilities for deeper learning.
Through workshops, activities, readings and self-reflection, you can expect to:
Develop a deeper engagement with different approaches to sustainability
Expand perspectives through ethical encounters with different ways of knowing and relating; develop capacity for critical reflection, humility, compassion, and empathy
Identify differences between engagements with sustainability at the levels of "doing", "knowing", and "being", and the limits of human agency
Build capabilities and stamina for supporting individual and collective well-being
Explore and sit with difficult questions and engage constructively with complex issues, uncertainty, tensions, paradoxes, discomfort, and breakdown
Share experiences of eco-anxiety and climate grief, imagining different possibilities and futures beyond mainstream narratives
Learn to recognize limits of approaches to "doing good" that reinforce systemic injustice, and consider how we are complicit in the problems we are trying to address
Benefits of participating
As a result of participating in the program, you will have the opportunity to develop more complex analyses of sustainability and related global and local challenges.
You will learn to consider different ways of posing and solving problems, sit with difficult questions without seeking immediate solutions or alternatives, and develop the tools and capacities to be self-reflexive, respond in new ways, and inform new practices.
In particular, you will:
Engage with uncertainty and multiple perspectives
Become more aware of how we are part of the problem and the solutions to global issues
Expand frames of reference, recognising contributions from different knowledge systems
Engage from theory to practice and practice to theory
Open our social and ecological imaginations, to imagine different futures
Re-ignite our sense of connectedness and responsibility towards each other and the planet
By the end of the program, you will be able to:
Ask qualitatively different types of questions in relation to sustainability
Form new kinds of sensibilities and alliances that embody principles and practices of ethical solidarity
Engage constructively with the difficult issues that emerge in processes of deep learning and change
Identify strategies to work with diverse populations in dissolving cognitive, affective, relational, economic, and ecological inequalities

Program fees
The total fees for the program, including the three-day residency, accommodation, food, online delivery, and follow up sessions is $150.
A deposit of $50 is required to hold your space in the program. The balance of $100 is due before commencement.
The UBC Sustainability Initiative is committed to creating inclusive and accessible learning environments. If you feel there are any barriers to your participation in this program, please contact us directly at usi.office@ubc.ca or 604-822-9376.
Program logistics
The three-day residency is held at the UBC Farm. Sessions and overnight accommodation will be provided at the UBC Farm yurt. Food for the duration of the 3-days is included in your program fees. Participants are required to bring their own sleeping mats and sleeping bags.
FREQUENTLY ASKED QUESTIONS
Please download and read the FAQ document. If you still have questions please contact us directly at usi.office@ubc.ca or 604-822-9376.