Sustainability Fellows span a wide range of disciplines and areas of expertise from architecture to poetry, and mechanical engineering to politics. Meet some of the current fellows, and discover how they are pushing the boundaries of sustainability curriculum by learning about their Interdisciplinary Education projects.
Alexander Dick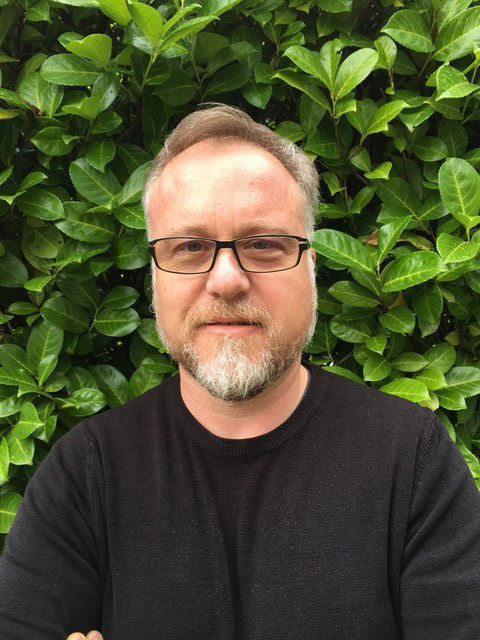 Department of English, Faculty of Arts
Alexander Dick is Associate Professor of English at the University of British Columbia. He is the author of Romanticism and the Gold Standard: Money, Literature, and Economic Debate in Britain 1790-1830 (Palgrave 2013) and of many articles and chapters on eighteenth- and nineteenth-century British poetry, fiction, drama, philosophy, and political economy. He is currently working on a new monograph on agricultural improvement and ecological consciousness in eighteenth- and nineteenth-century Britain, specifically on how the introduction of mass-sheep farming in the Scottish Highlands was both championed and protested in that era's literary culture.
This work traces the origins of both the tacit approval of environmental and economic exploitation and of ideas of ecological concern and unease to the literary culture of early nineteenth-century Britain. He is also interested in the way the bizarre and paradoxical tensions between economic development and ecological concern continue to motivate Western literature, philosophy, media, and culture.
Amanda Giang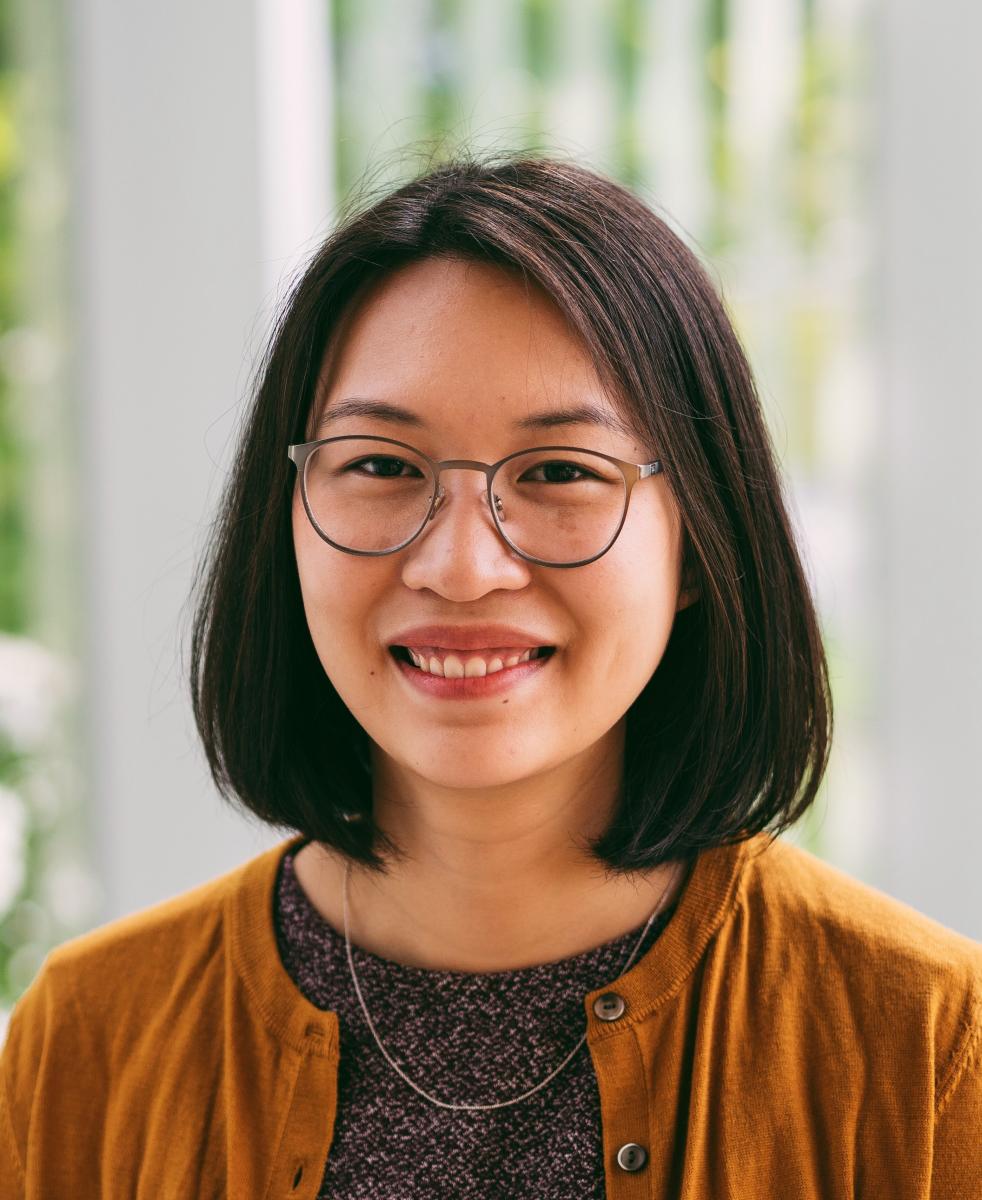 IRES, Faculty of Science and Department of Mechanical Engineering, Faculty of Applied Science
Amanda Giang is an Assistant Professor in the Institute for Resources, Environment and Sustainability and the Department of Mechanical Engineering at UBC. Her research addresses challenges at the interface of environmental modelling and policy through an interdisciplinary lens, with a focus on air pollution and toxic chemicals. Combining integrated modelling and qualitative approaches, she is interested in understanding how environmental assessment processes can better empower communities and inform policy decision-making.
Amanda's current projects include developing digital tools for environmental justice in Canada, assessing the prospective impacts of technology and policy change on air quality and climate impacts of shipping, and modelling the impacts of global policy on mercury pollution. As a Sustainability Fellow, she is working with Prof. Naomi Zimmerman to explore how technology can be used to facilitate interdisciplinary collaboration on air pollution, climate, and energy issues.
Derek Gladwin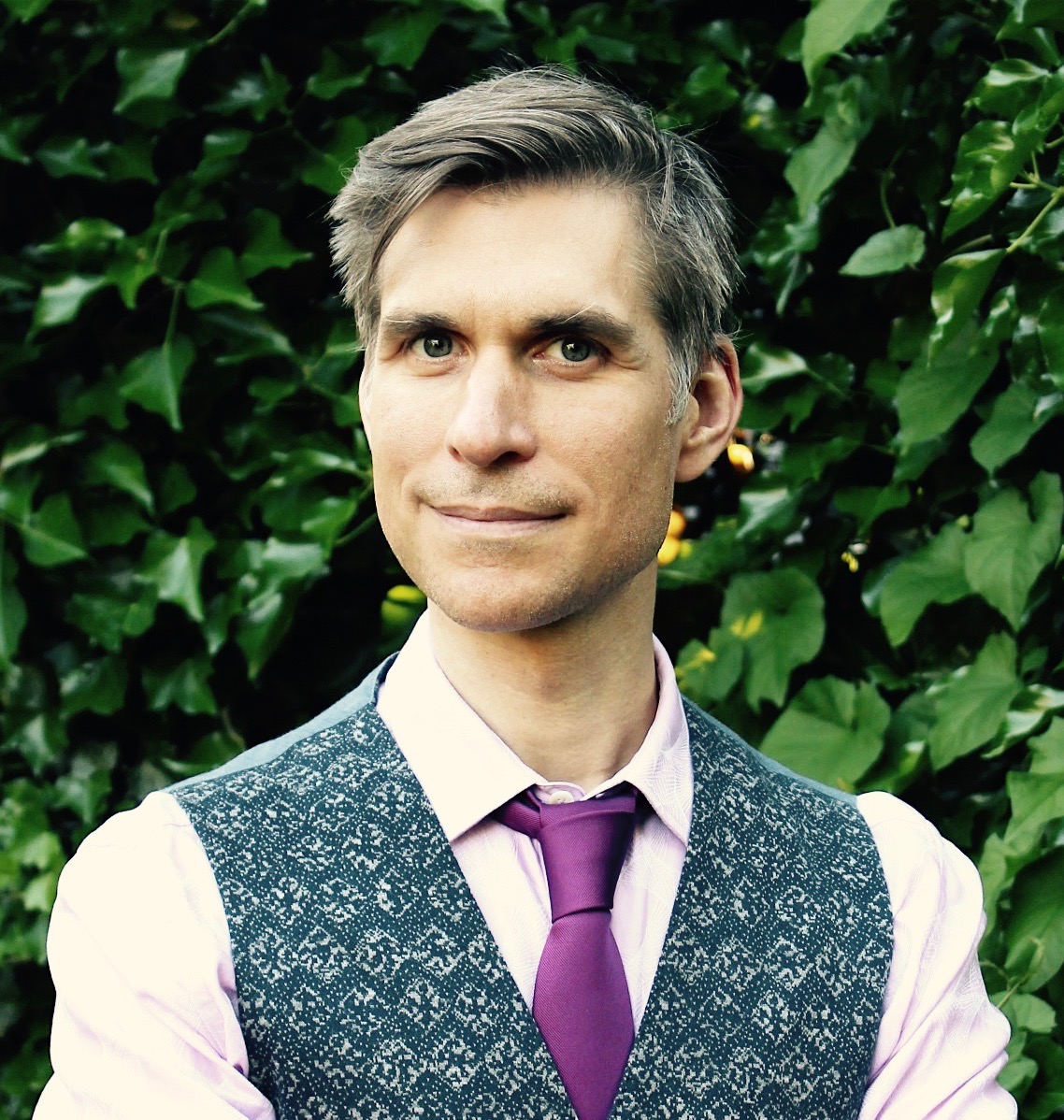 Department of Language and Literacy Education, Faculty of Education
Derek Gladwin is Assistant Professor of Language and Literacy Education, where he focuses on transformations in society and culture through environmental humanities and arts-based education. He has previously held visiting research fellowships in the environmental humanities at the University of Edinburgh and Trinity College Dublin. His authored or edited books focused on the environmental humanities and sustainability include: Eco-Joyce, Unfolding Irish Landscapes, Contentious Terrains, Ecological Exile, and Gastro-Modernism.
As a Sustainability Fellow, Derek will be designing a new undergraduate course between the faculties of Arts and Education titled Environmental Humanities and Sustainability Education with co-fellow Alex Dick (English Language & Literatures).
Kathy Harrison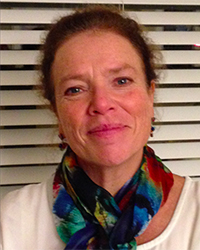 Department of Political Science, Faculty of Arts
To confront the climate crisis, we need not only specialized knowledge but also openness to and experience with drawing insights from those with complementary expertise. My own academic background is interdisciplinary, with degrees and professional experience in both chemical engineering and political science. I have taught courses about environmental policy in 7 programs over 25 years. I have personally benefited from co-teaching with scientists, engineers, and economists, and also witnessed that the whole is greater than the sum of the parts when teams of students draw on their diverse talents and expertise. I'm looking forward to collaborating on a new Climate Theatre course that integrates social science and performing arts, and to learning from a diverse group of USI faculty fellows this academic year.
Michele Koppes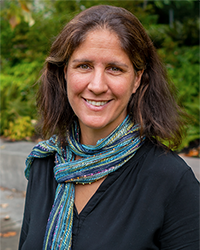 Department of Geography, Faculty of Arts
Michele Koppes is an Associate Professor in the Department of Geography and holds a Canada Research Chair in Landscapes of Climate Change, where she conducts research at the interface of climate science, geomorphology, glaciology, oceanography, and human adaptation and resilience. She combines field observations with spatial and contextual analysis, numerical modeling and conceptual development to gain a comprehensive understanding of the linkages between climate change, the cryosphere, oceans, land surfaces and people in the Anthropocene. Her current projects include assessing and quantifying rates of glacial, fluvial and anthropogenic erosion; the physiographic signatures of climate change; impacts of glacier change on freshwater resources; adaptation and resilience of high mountain communities; acoustic geomorphology; and decolonial approaches to earth science.
A former TED Senior Fellow and AAAS Congressional Science Fellow, Michele has extensive experience with science communication, public engagement and policy. As a Sustainability Fellow, she is working with Prof. Juanita Sundberg to develop interdisciplinary curriculum about the Anthropocene.
Vanessa de Oliveira Andreotti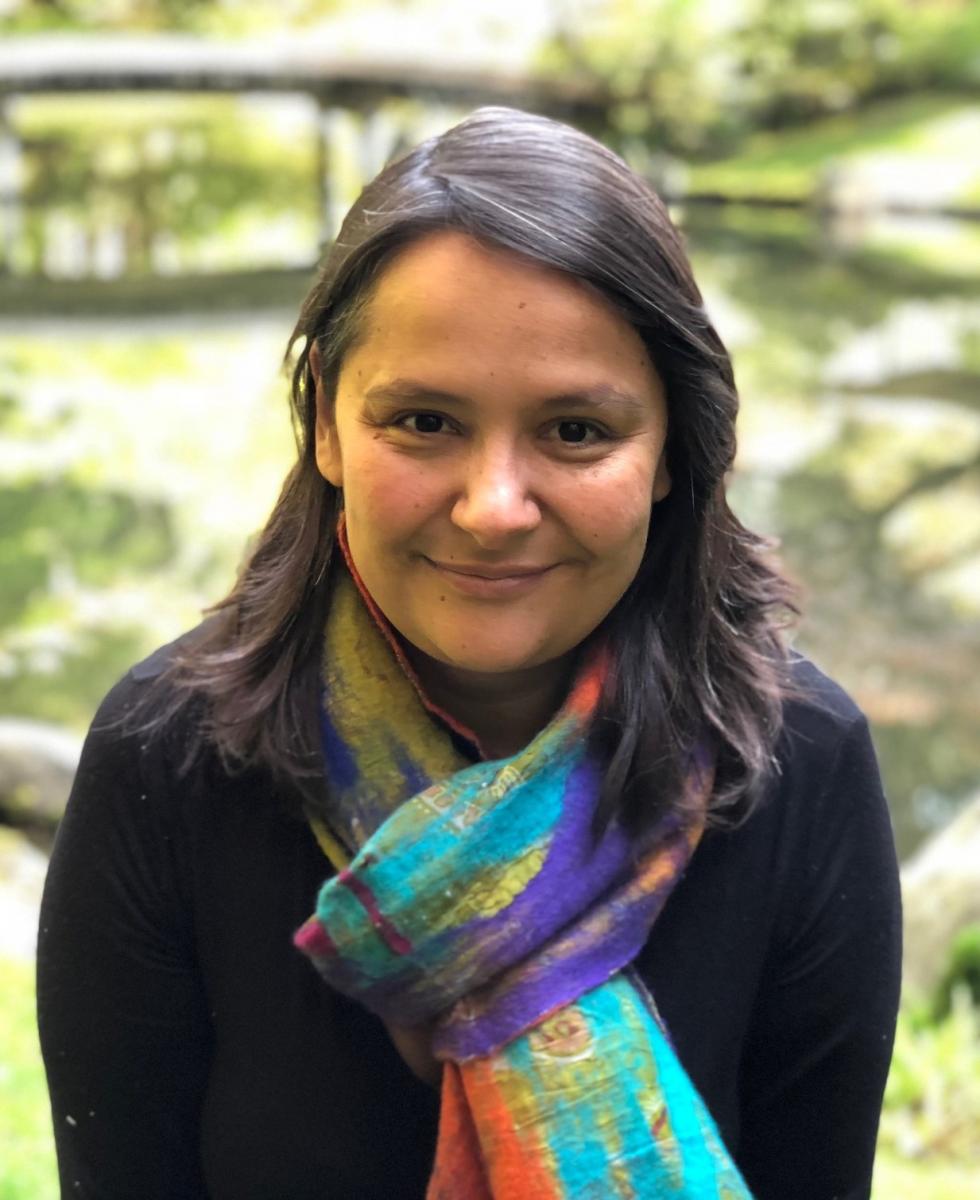 Department of Educational Studies, Faculty of Education
Vanessa de Oliveira Andreotti is a professor at the Department of Educational Studies and holds a Canada Research Chair in Race, Inequalities and Global Change. She has extensive experience working across sectors internationally in areas of education related to global justice, community engagement, Indigenous knowledge systems and internationalization. Her research focuses on analyses of historical and systemic patterns of reproduction of knowledge and inequalities and how these mobilize global imaginaries that limit or enable different possibilities for (co)existence and global change.
Vanessa is currently directing research projects and teaching initiatives related to social innovation oriented towards decolonial futures (decolonialfutures.net and blogs.ubc.ca/earthcare).These projects draw attention to the limits of a single modern/colonial imaginary of progress, development and human evolution and the adjacent possibilities of setting horizons of hope beyond what we can imagine within modern institutions and ways of knowing and being.
Tom Scholte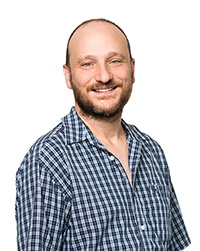 Department of Theatre and Film, Faculty of Arts
Tom is a nationally recognized actor, director, writer and producer in the realms of theatre, film, and television. Tom has been trained in the techniques of Theatre of the Oppressed and Theatre for Living by David Diamond under whose direction he was an actor and co-creator in Theatre for Living's 'šxʷʔam̓ət (home). Since 2017, he has been the Faculty Lead and Artistic Director of Conflict Theatre@UBC, a partnership between UBC's Departments of Human Resources, Theatre and Film, and Office of Equity and Inclusion, using Forum Theatre to explore blockages to productive and authentic communication in situations of workplace conflict. In addition to his continuing artistic practice, Tom in engaged in ongoing research exploring cybernetics in the Stanislavski System of Acting and Forum Theatre as a modelling facility for complex adaptive social systems. HIs publications on this work can be found in such the journals as Kybernetes and Constructivist Foundations. He is currently pursuing a PhD in these topics in the Centre for Systems Studies at the University of Hull (UK).
Farah Shroff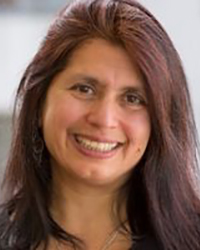 Department of Family Practice (PhD), Faculty of Medicine
Dr Farah M Shroff is a passionate promoter of better health for all through social and environmental justice and mind/body wellness. As global public health educator and researcher, she has worked in many nations to support the social determinants of health and better policies for human rights. She teaches at the University of British Columbia in the Faculty of Medicine's Department of Family Practice and School of Population and Public Health.
Juanita Sundberg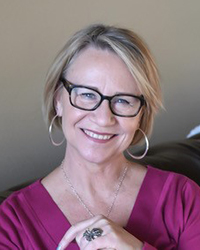 Department of Geography (social scientist), Faculty of Arts
Juanita Sundberg is an Associate Professor in the Department of Geography at the University of British Columbia. Her research brings the insights of feminist political ecology and the sensibilities of ethnography to bear on the politics of nature conservation. Dr. Sundberg's work seeks to foster conversations between more-than-human geographies, Indigenous theories, critical theories of race, settler colonial studies, and Latin American Studies in relation to climate change and extinction. A new collaborative project with Leticia Durand, UNAM, centers on vegetal politics with a focus on how sargassum intervenes in political ecologies on the Riviera Maya.
As a Sustainability Fellow, she is working with Prof. Michele Koppes to develop interdisciplinary curriculum about the Anthropocene.
Will Valley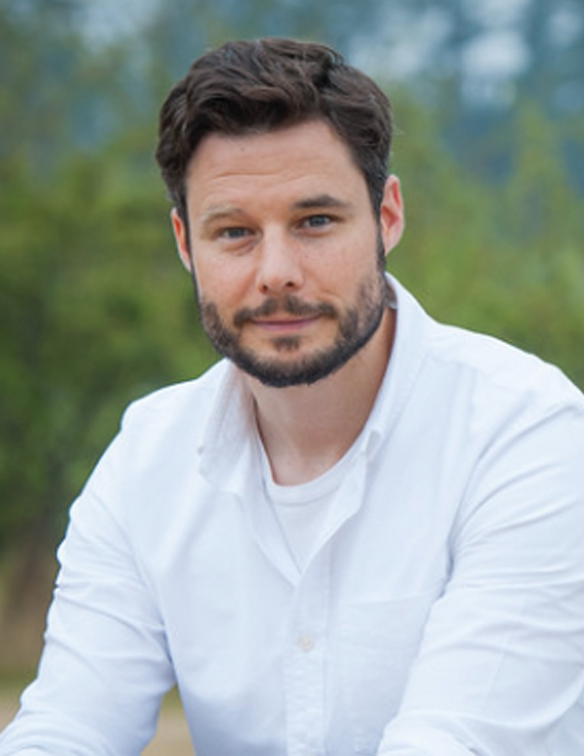 Faculty of Land and Food Systems
Since 2014, Will Valley has been an instructor in the Applied Biology program in the Faculty of Land and Food Systems at the University of British Columbia, Vancouver, Canada. He is also the academic director of the Land, Food and Community Series, a set of courses, from 1st through 4th year, that form the core curricula of the faculty, which bring students from the diverse set of disciplines in the faculty to work on issues of food systems sustainability, food security, and food sovereignty.
Will's current research focus is on identifying common curricular and pedagogical themes within sustainable food systems education programs in order to analyze, collaboratively evaluate, and improve stakeholder experiences and outcomes (e.g. students, community members, and instructors). He is also involved in research that analyzes urban agriculture and municipal policy, and the design, development, and assessment of K-12 school food systems, from growing, preparing, sharing, and managing "waste", to policy, procurement, school food environment assessments, and curricular design.
Bob Woollard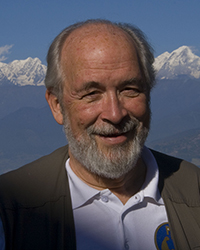 Department of Family Practice (MD), Faculty of Medicine
Dr Woollard is Professor of Family Practice at UBC. He has extensive national and international experience in the fields of medical education, the social accountability of medical schools, ecosystem approaches to health, and sustainable development. He co-chairs the Global Consensus on Social Accountability for Medical Schools (GCSA) and does extensive work in this area with many international bodies.
Naomi Zimmerman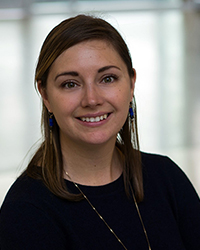 Department of Mechanical Engineering, Faculty of Applied Science
Naomi Zimmerman is an Assistant Professor in the Department of Mechanical Engineering who researches air pollution and climate change. Her research program revolves around the development and application of real-world-based tools to quickly and quantitatively assess the impact of our policy and technology decisions on air pollution and climate outcomes, and to use the knowledge gained to support better environmental policy planning. As a Sustainability Fellow, she is working with Prof. Amanda Giang to bring cross-course collaboration into her Air Pollution, Technology and Society course (MECH 410U).